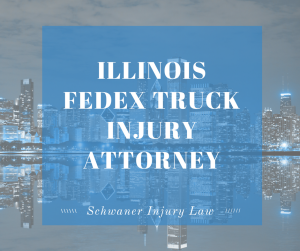 Illinois FedEx Truck Accident Attorney proudly serving Chicago and Illinois. In 2014, just before the Fourth of July weekend, a woman was killed on the Chicago Kennedy Expressway when she ran across the expressway just before midnight and was struck by a FedEx truck.
The driver of the commercial vehicle was not charged in the accident, but it most cases, accidents between Fed Ex trucks and passenger vehicles or pedestrians are the fault of professional drivers, especially the Fed Ex trucks that are towing two trailers packed with freight.
FedEx Injury: Facts and Risk Factors
FedEx was founded in 1971 as Federal Express, and had since grown into a company that has enough couriers to travel 2.5 million miles a day, which is, according to FedEx, the equivalent of traveling around the world 100 times.
All those miles, however, create the opportunity for plenty of truck accidents in Illinois.
In the past two years, FedEx drivers have been in 1,762 accidents, with more than a quarter of them involving injuries, including 41 deaths.
FedEx trucks hauling double trailers are especially risky, because they are less stable and make the truck more difficult for even the most experienced driver to control, especially in the wintery weather that is so common in Illinois.
Even minor steering movements such as lane changes are made less controllable when a second trailer is involved, and can cause the driver to lose control relatively, potentially leading to a rollover accident, according to a 1988 study that appeared in the American Journal of Public Health.
According to the Coalition Against Bigger Trucks, double trailers – also referred to as longer combination vehicles – are 11 percent more likely to be involved in an accident than single tractor-trailers, and once the accident is in motion, the damage is certainly going to be more significant, because they have a much larger crash footprint.
Empty trailers are even more dangerous, because they have no weight keeping them stable. Fedex tractor-trailers can cause devastating damage and severe personal injury when operated negligently.
According to a FedEx driver on the social media site Reddit, the stability issues are caused by the back trailer not having the weight of the tractor, which gives the front trailer more balance.
"A sudden swerve could spell a flipped over trailer," said the anonymous driver, who admitted to almost falling asleep behind the wheel during long days. (He and a co-driver covered 1,100 miles a day at the time of his post.)
Still, that didn't stop FedEx from supporting 2015 legislation that would extend the trailer length from 28 feet to 33 feet, adding 10 extra feet to the trailer length.
Since Fedex trucks are so big, an accident with a pedestrian, bicycle, motorcycle or car can result in a wrongful death lawsuit.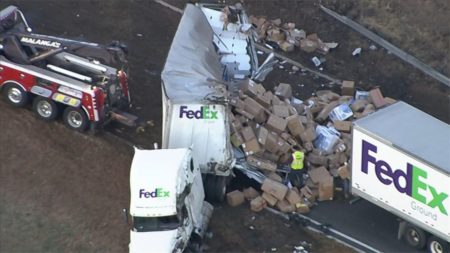 Why FedEx Accidents Occur
Like any other Illinois tractor-trailer accident, FedEx accidents are often the result of human error.
Some common causes include:
Truck Driver fatigue. FedEx drivers have tight schedules, as many packages are overnight delivery. (The company tagline was "When it absolutely, positively has to be there overnight," for five years, from 1978 to 1983.) Because of that, they often drive more hours than legally allowed, putting them at risk of exhaustion behind the wheel.
Inexperience behind the wheel. FedEx has many double trailers, and those are harder than most for inexperienced drivers to handle. The Washington State study found that both hours behind the wheel and younger drivers were both risk factors in accidents associated with double trailers.
Poor road and weather conditions. Drivers in Illinois often have to drive in wintery weather, which causes slippery roads. Double trailers that are traveling empty are even more of a risk factor when roads are bad, and if a driver loses control, the second trailer can act like a whip, knocking passenger vehicles off the road.
Failure to obey traffic laws. If drivers are on tight deadlines, they may be inclined to speed, which can make FedEx trucks all the more dangerous on the road, especially because commercial vehicles take longer to stop than passenger vehicles, and will take longer still if they are traveling too fast or too fast for conditions.
Other potential safety hazards include the use of drugs or alcohol behind the wheel, inadequate safety checks on truck equipment, cargo that is either poorly secured or arranged in such a way that the weight is not distributed properly, making the trailer difficult to control.
What Does a FedEx Accident Attorney Do?
FedEx is a large company with a team of experienced lawyers.
If you have been injured in an accident and a FedEx driver was negligent, the company will do its best to show that it was not at fault. A personal injury attorney may need to file a lawsuit against Fedex on your behalf, depending on the circumstances of the case. You will want to make sure the attorney you hire for your Fedex accident case is competent so that you get the settlement you deserve. 
Having an experienced legal team of your own will help you get the compensation you deserve, including a settlement that covers medical expenses, lost wages, pain and suffering and property damages.
Your attorney will know what evidence to gather, so you'll be better equipped to go against even the toughest team of lawyers and be more likely to have a successful lawsuit and outcome.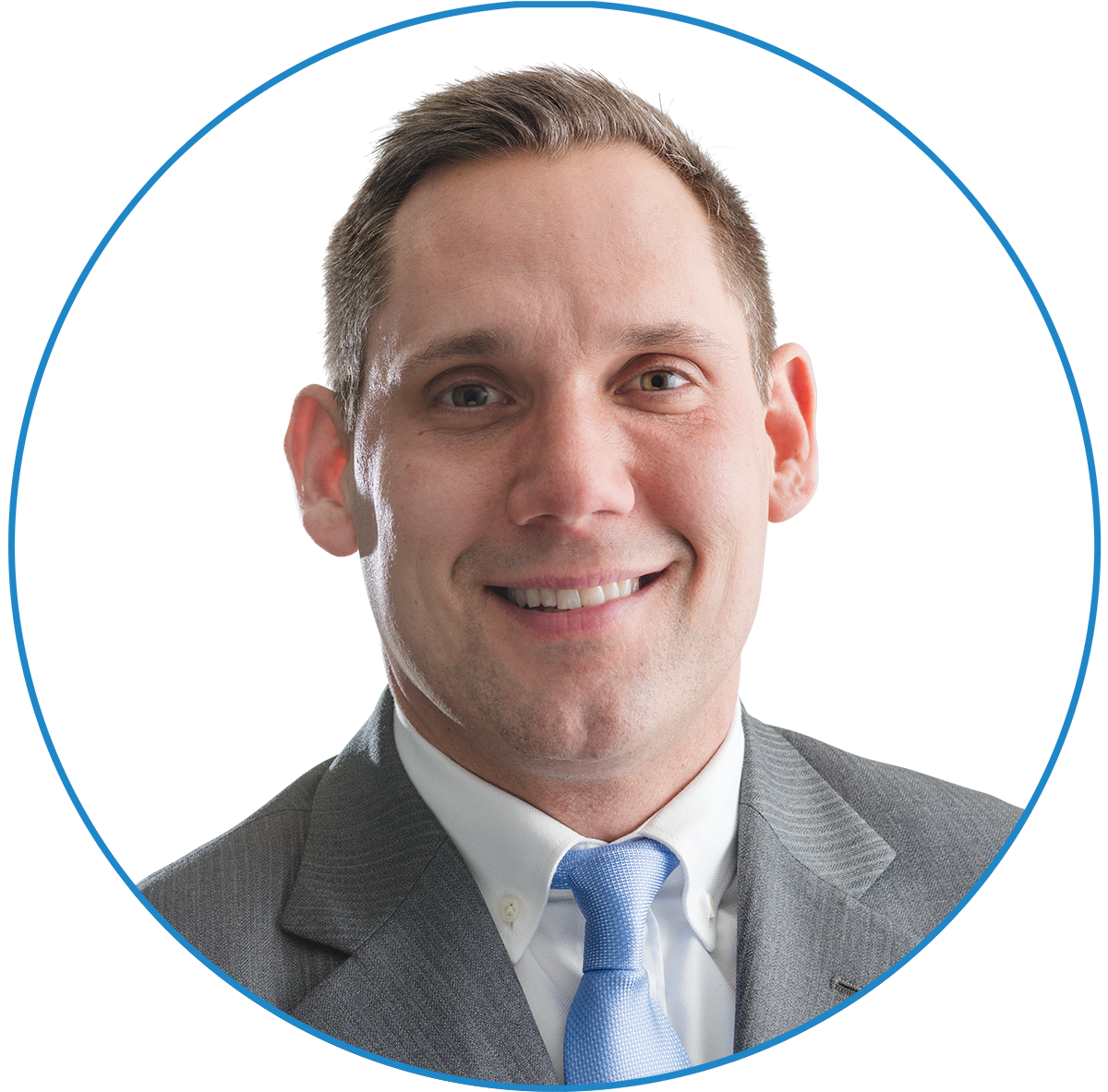 At the age of 31, David J. Schwaner became one of the youngest attorney's in the history of Illinois to win a gross jury verdict of over 1 million dollars. Now, after working to recover millions of dollars on behalf of clients, David is a renowned personal injury attorney on a mission to fight back against the insurance companies and get you the financial compensation you deserve. Call 312-635-4000 to speak to David today.