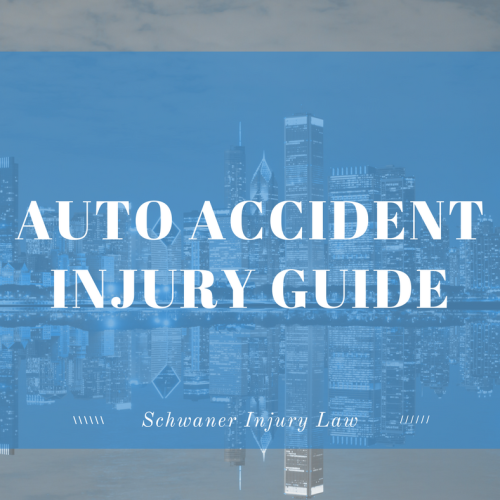 Car Accident Lawsuits: The Keys to Winning Your Case
While the aftermath of a car accident includes an immediate assessment of damages, both physical and to your vehicle, there are some things that you'll want to do if the driver of the other vehicle was at fault and caused the accident due to negligence.
In order to successfully pursue a settlement that will reimburse you for your medical bills, you'll need evidence, making the steps you take immediately after the accident important to any future case.
First Things First
Call the police. No matter the severity of your accident, it's important to contact the authorities, who will send emergency response personnel who can check for injuries.
Police officers will also assess the scene of the accident and file a police report, which will be important evidence if you later file a personal injury lawsuit against the other driver.
Gather Evidence
If you're able to do so, while waiting for police and first responders, collect as much evidence as possible at the scene of the accident, when details are still fresh for you as well as for any potential witnesses.
You should:
Get the name, contact information, driver's license number, license plate number, vehicle make and model and insurance information from the driver of the other vehicle.

Talk to any witnesses, and ask that they stay until the police arrive at the scene. Take down contact information for them as well.

Take photographs. Snap photos of any damages to your car, the other's driver's vehicle and of any injuries. Also, document road conditions – rain, snow, etc. – and road signs with photographic evidence.
See a Doctor
You may not think that you've sustained any injuries – emergency personnel may have also given you an all clear at the scene – but many car accident-related injuries such as whiplash or even mild concussions don't show up immediately and can't be assessed without a more thorough examination, making a medical exam vitally important.
If you do find that you've suffered some form of injury a few weeks later and don't have medical evidence linking it to your accident, your insurance company may deny your claim for medical reimbursement, because you have no proof that the accident and your injuries are related.
Contact Your Insurance Agent
Your insurance company needs to know about your accident as soon as possible, so they can do an estimate for any damages and file your claim if you choose to seek compensation through your own insurance company.
If you do file a claim with your insurance company, they will have the right to access to your medical and employment records, the right to inspect your vehicle and the right to attempt to collect any money paid to you for your claim from the party responsible for the accident.
While your insurance company may seek compensation from the negligent party, once you have been paid by your own insurance company, you are not legally able to pursue a claim for the same damages against the person responsible for the accident, although you could file a claim for any deductible in place under your own policy.
If the other driver was at fault, you will likely be able to file a claim through their insurance company.
Take Your Car for an Estimate
While the damage to you car may seem minimal, there is always a chance that there is damage to your vehicle that you won't immediately notice.
Taking it to an experience mechanic will not only ensure that you are safe on the road following the accident, it will also make it easier for you to file a claim with your insurance company.
Before you schedule your appointment, however, contact your insurance company to determine if there is a list of approved repair shops in your area that they use.
Considering a Personal Injury Case
If you were injured as a result of a car accident that was not your fault, you likely have a valid personal injury claim, and may be eligible to be compensated for your injuries as well as other expenses you incur as a result of the injury, such as medication, therapy or surgery.
An experienced personal injury attorney can assess your case and help you determine if you have a claim.
Contacting an attorney as soon as possible is a good idea, because any information you give an insurance company could cause your settlement to be reduced. Having an attorney to guide you before you speak with an insurance agent and before you give a recorded statement can help prevent you from saying something that could put your case in jeopardy. It's also important to make sure you follow up with medical recommendations, which could be a costly mistake.
When Should You File?
If your attorney determines that you do have a case, they will gather key evidence like police reports, photographs, incident reports, medical records and bills that will reflect the estimated cost of care for any injuries sustained in the accident. But don't wait too long. Generally speaking, the Illinois statute of limitations for a car accident claim is two years from the date of the car accident (this may or may not apply to your matter). If you do not file your lawsuit within that time limit, you will lose all legal rights to file a claim.
More on Auto Accident Injury in Chicago and Illinois
Auto Lawyers in Chicago
Blue Ribbon Taxi Injury
Flash Cab Taxi Injury
Chicago Lyft Accident Attorney
UberXL Accident Injury
"
David delivered more than expected for me
"
5 stars
"Working with David was a pleasure. From the first time I spoke to him I felt at ease with him as he seemed more concerned with my well being before all. He was always keeping me updated on everything every step through the process and was always available for me if I had a question. David delivered more than expected for me in every way and I would recommend him to anyone. A real class act with your best interest at heart!"
Frank T.
https://schwanerinjury.com/wp-content/uploads/2017/08/AUTO-ACCIDENT-INJURY-GUIDE.png
788
940
admin
https://schwanerinjury.com/wp-content/uploads/2016/04/Logo-837x321.png
admin
2017-08-17 14:00:40
2019-01-26 10:26:41
Auto Accident Injury Guide: The Keys to Winning Your Case