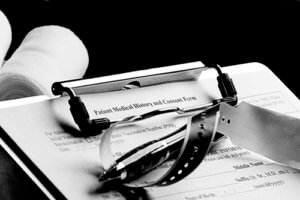 WHAT DOES A WRONGFUL DEATH LAWSUIT MEAN?
Wrongful death is a claim that a person's negligence or actions caused the death of another. If someone is determined to be liable for the death of another, they can be held liable for that death.
In this case, a wrongful death claim can lead to a wrongful death lawsuit. If family members of the person who died or was killed have suffered monetary losses because of the victim's death, they are entitled to monetary compensation from the party determined to be the cause of that death.
Wrongful death lawsuits can come from death caused by criminal behavior, medical malpractice, an automobile accident, hazardous workplaces, or supervised activities.
We Love our clients and they love us too.
See what they have to say

Working with David was a pleasure. From the first time I spoke to him I felt at ease with him as he seemed more concerned with my well-being before all. He was always keeping me updated on everything every step through the process and was always available for me if I had a question. David delivered more than expected for me in every way and I would recommend him to anyone. A real class act with your best interest at heart!

Best in Chicago; Dave is connected in the area to several doctors/practices and will assist in making sure everything goes as smooth and professional as possible. Great experience and will keep recommending to those in need of a personal injury lawyer!

I would highly recommend Attorney David Schwaner and Schwaner Injury Law, to anyone. Not only is David knowledgeable and a gifted attorney, he's a very sympathetic individual who takes the time to get to know you and your situation. He makes sure to answer all your questions, return all your calls, and always has your best interest at heart. Really top notch attorney, and law firm.

I couldn't have asked for a better injury lawyer. David Schwaner was wonderful to work with. He's straightforward and gets the job done, all the while being most compassionate. I wish I could choose 6s. I'd recommend Schwaner Injury Law above all.

David help our family out he took time out to explain everything and was so caring the car accident was do bad that David cried because my son was shot at 30 times and had a bad injury that needed surgery david work night and day because we did not have the best insurance company

If you want a lawyer with compassion, a conscience, and a strong base of knowledge and experience, David's your guy. I found myself seriously injured while traveling alone. He treated me with respect, patience, and genuine honesty even when I couldn't really advocate for myself or think straight due to medications (this is where his patience came in). While it turned out that there wasn't much any attorney could have done for me, he certainly exhausted every option, and I have no doubt he would have fought well for me had a trial occurred. The only drawback to having hired Mr. Schwaner is that I can no longer tell all those awful lawyer jokes. He ruined them all for me. But that's a price I'm happy to have paid.

I was recommended to Schwaner by another yelper. I Visited this office recently, located in the garner building. They are time efficient people here, things are organized and done when they give you their word to be. After my meeting I must say that the staff is very helpful and David is extremely supportive of his clients. He was ready to answer all questions and commit to necessary steps to help solve the situation immediately. He is one of the best out here!

I am truely grateful to David who dealt with the insurance companies on our behalf. We had our own injury to handle and luckily we were able to come in contact with David. He gave us assurance that he would take care of everything. He was very adamant on keeping us informed of the status of the case throughout the process. I hope that I never have to deal with a situation like this again in the future, but if I do I know I can trust David to relieve our worries and be there for us.