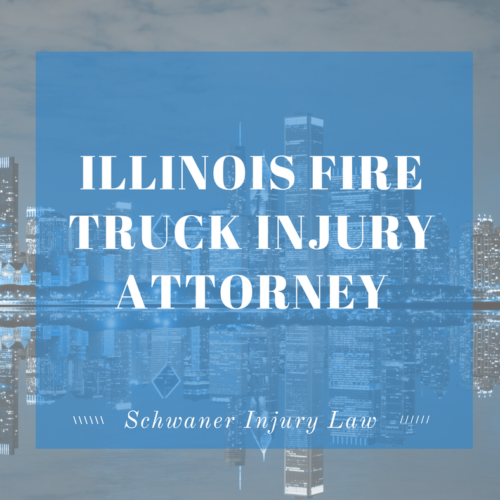 While most fire truck accidents occur when fire trucks are speeding to a blaze, traveling as fast as they can in order to reach a home or business that's on fire to save both structures and lives, accidents can also occur under less stressful circumstances.
In 2003, a South Side Chicago boy lost his leg when he was struck by a Chicago fire truck, eventually winning a $10 million settlement from the city to cover the costs of his future care including prosthetic devices, which at the time was one of the largest settlements made by the city.
The accident happened when the boy and other children were playing near an open fire hydrant when the fire truck passed them, sirens and flashing lights on, and most of the children got out of the street and onto the sidewalk.
On its way back from the call, the boy was still in the road playing, but because of the spray of the hydrant, the driver did not see the boy, and the boy did not see the truck.
The driver was found negligent because they had seen the children playing in the water earlier, and should have been more careful when it returned to the area, according to a spokesperson for the City Law Department.
But most fire truck-related accidents happen much differently.
What Causes Most Fire Truck Accidents?
While most people might think that firefighting is the only on-the-job risk for firefighters, traffic accidents are a significant occupational hazard for firefighters, according to the National Highway Traffic Safety Administration.
In 2008, 25 percent of all firefighters who were killed in the line of duty died on the road, not while fighting a fire.
Most of those accidents involving fire trucks also involved other vehicles, which means that firefighters are not the only ones at risk in the event of a fire truck accident.
According to NHTSA statistics, there are an average of 2,500 fire truck accidents in the United States each year, resulting in approximately 500 firefighter injuries and 1,000 injuries to others.
Fire trucks accidents are not uncommon, especially in bigger cities such as Chicago, where in 2009, there were three fire truck-related accidents in three days, and in 2007, when a firefighter was killed when his firetruck collided with a school bus. The bus driver was injured, but there were no children on the bus at the time.
Fire trucks are among those emergency vehicles that have the legal right to race through traffic and run red lights in order to save lives. Legally, other vehicles are required to pull over to the side of the road when they hear a fire truck approaching to make the fast-paced travel easier.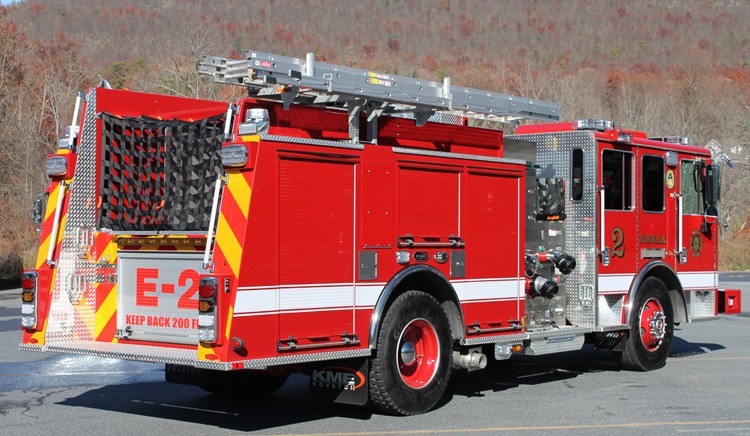 No matter the safety measures put into place, accidents still happen. The most common causes include:
Reckless driving. Firefighters who are sent out on a fire call will be anxious to get to the fire, as they know every second counts when it comes to saving lives. As a result, they will likely be traveling at high rates of speed and running through traffic lights to reach their destination faster.
Truck Driver fatigue. Many firefighters work long shifts including overnight shifts spent at the stationhouse that can result in lack of quality sleep. When drivers do not get enough sleep, their response times will be slower and they are at a higher risk of an accident.
Failure of other drivers to respond to signals. Drivers may be distracted or may have their radios too loud, and may not hear approaching fire trucks, putting themselves and others at risk of injury.
Weather conditions. Fires are more common in winter in Illinois, due to furnaces, fireplaces and space heaters. Winter is also a time when road conditions can be hazardous, making travel to and from a fire call more dangerous.
Because fire trucks are so much heavier than passenger vehicles, fatalities in the event of an accident are more likely, especially when speed is involved.
What Can an Experienced Fire Truck Accident Attorney Do for Me?
Because fire departments are government entities, filing a claim against a fire department if you are involved in a traffic accident in which the fire truck driver was at fault will be more difficult than filing a standard auto accident claim.
The government, which is sometimes protected from lawsuits by sovereign immunity, will have a strong legal team on its side to help fight its case, making it all the more important for you to have an experienced attorney or legal team to fight for you as well. Experienced lawyers will gather the evidence required if your case goes to court, ensuring that you get the compensation to which you're entitled, even in a courtroom that is likely going to be sympathetic to an emergency responder who caused an accident on the way to risk his life for an emergency.
https://schwanerinjury.com/wp-content/uploads/2017/12/Illinois-FIRE-Truck-Injury-Attorney.png
788
940
admin
https://schwanerinjury.com/wp-content/uploads/2016/04/Logo-837x321.png
admin
2017-12-26 21:48:30
2017-12-29 15:47:07
Illinois Fire Truck Accident Attorney