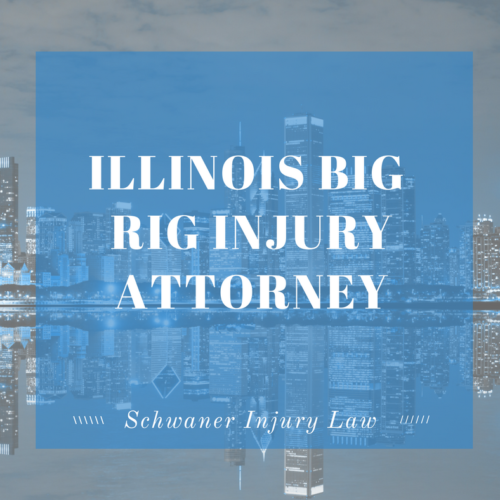 This post takes an in-depth look at accidents caused by Big Rigs in Illinois. If a tractor-trailer is involved in a fatal accident with a smaller vehicle, in most cases, the people most likely to be killed are those in the passenger vehicle, given the vulnerability they face going up against a truck that often weighs 20 to 30 times more than a small car and is often taller with enough ground clearance for cars to slide under the truck, an accident that can usually end up shearing off the vehicle's top.
Illinois Tractor-Trailer & Big Rig Statistics
According to estimates, there are as many as 5 to 13 million big rigs or tractor-trailers on the road in the United States on any given day.
Many of them find themselves in the Chicago area, the third largest city in the country and because of its location along Lake Michigan, a transportation hub where numerous highways converge.
In 2013, there were more than 10,000 accidents involving semis or big rigs in Illinois, making semis responsible for 3.6 percent of all crashes in the state.
According to statistics gathered by the Illinois Department of Transportation, of those accidents, there were approximately 2,500 injuries and 94 fatalities.
Some main reasons for tractor-trailer accidents include:
Distracted driving. In November of 2017, a semi driver who took his eyes off the road to reach for his tea sparked a 10-vehicle crash in southern Illinois that left 10 people seriously injured, requiring some to be airlifted to hospitals in St. Louis.
Inclement weather. In December of 2016, a Wisconsin man was killed on an Illinois interstate when the semi he was driving rear-ended another tractor-trailer. Based on photos at the scene, it appeared as though slipper roads may have played a part in the accident.
Drugs or alcohol use. In May of 2013, a big rig driver went off the road into the woods while driving on Illinois I-72 just before 11 p.m. He told police he fell asleep at the wheel, and was arrested for operation of a commercial motor vehicle while under the influence and unlawful possession of alcohol in a commercial motor vehicle, among other charges.
Too many hours on the road. In 2014, a driver who caused a crash that killed a tollbooth worker and seriously injured a state trooper had been working for 36 hours with just 3 and a half hours of sleep when the accident happened near Aurora, Illinois. The driver had clocked into work at 2:30 p.m. Sunday before dropping a load in Nebraska, picking up another load in Iowa and returning to the Chicago area when the accident happened at about 10 p.m. Monday. Truck driver fatigue can be a major cause of big rig accidents and injuries.
Speeding. In September of 2017, a FedEx Truck driver whose truck had broken down and another FedEx driver who had stopped to help him were both killed when a semi driving too fast for conditions struck and killed both of them as they worked on the side of the road in Perry County, Illinois.
Big Rig Accident Injury is Riskier
What makes tractor-trailers so dangerous on the road?
Tractor-trailers weigh as much as 80,000 pounds, or 40 tons, compared to the weight of an average car, which weighs about 5,000 pounds.

Semis are more powerful.

Commercial trucks are longer and taller than passenger vehicles, making visibility more difficult for both truck drivers and passenger vehicles.

Semis are slower to come to a stop. Because they are so large and heavy, it takes tractor-trailers longer to come to a complete stop than a passenger vehicle. If traffic comes to a sudden halt and a semi is behind you, the potential ramifications can be deadly.
I Was Injured in a Big Rig Accident. What Should I Do?
Because truck drivers most often work for large companies – some familiar names from Midwestern-area highways include J.B. Hunt, Schneider National, Werner Enterprises, Old Dominion, Averitt Express and Heartland Express – they have an equally large legal team behind them.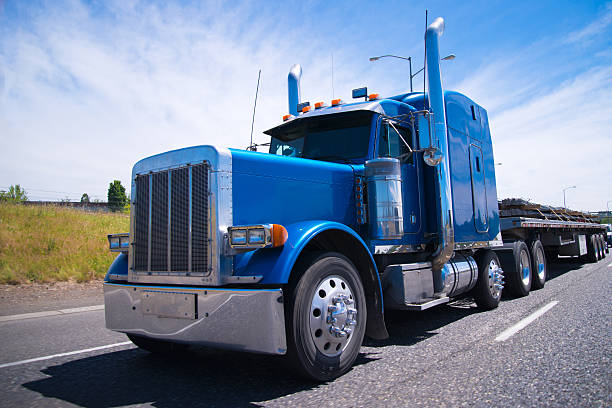 An experienced tractor-trailer accident attorney will know what evidence to look for after an accident, including the truck's black box, witnesses who may have seen the accident happen, medical reports proving the extent of your injuries, and police reports.
An experienced attorney will improve your chances of getting a fair settlement to cover the costs of your injuries, property damage and pain and suffering, not only because they understand the rules that tractor-trailer drivers must follow on the road, but also because they won't be surprised by any tactics the opposing lawyers may use to weaken your case.
https://schwanerinjury.com/wp-content/uploads/2017/12/Illinois-Big-Rig-Accident-Injury.png
788
940
admin
https://schwanerinjury.com/wp-content/uploads/2016/04/Logo-837x321.png
admin
2017-12-27 16:38:58
2017-12-29 15:46:32
Illinois Big Rig Accident Lawyer Settlement Guide