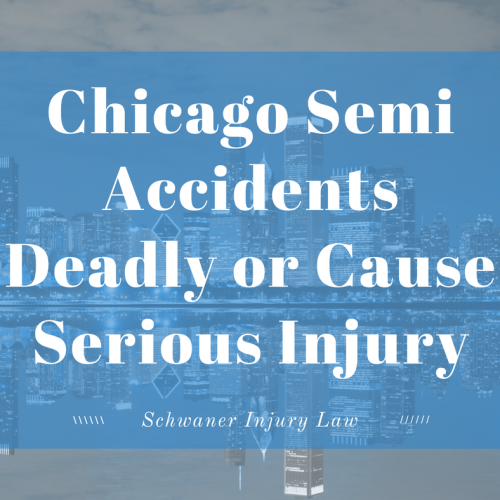 Statistically, one person is killed every 16 minutes in the United States due to a semi-related accident.
(To compare, traffic accidents overall account for approximately one death per minute nationwide.)
Because tractor-trailers are so much larger than other vehicles – semis can be as heavy as 80,000 pounds compared to a car or truck, which averages about 4,000 pounds – it comes as a bit of a surprise that they are not involved in more fatalities.
Still, while semis account for only 6.7 percent of accidents, big rigs are responsible for 13 percent of all fatalities, so accidents involving semis are twice as likely to result in death.
Chicago Roadways Can Be Hazardous
Chicago's infrastructure is made up of numerous interstates including I-90 and I-94, which wind through the Windy City's downtown and on busy days can boast bumper-to-bumper traffic.
Traffic is especially treacherous between 7 and 8 a.m. and 4 and 5 p.m., primarily due to commuter traffic.
Still, experts say the afternoon hours are worse because people are not only commuting home from work, but are also chauffeuring kids to after-school activities, grabbing something for that night's dinner or taking a detour to hit the gym.
The roadways only get busier toward the end of the week.
"Thursday and Friday tend to be our worst p.m. rush hours," according to the Illinois Department of Transportation spokesperson Matt Daeda.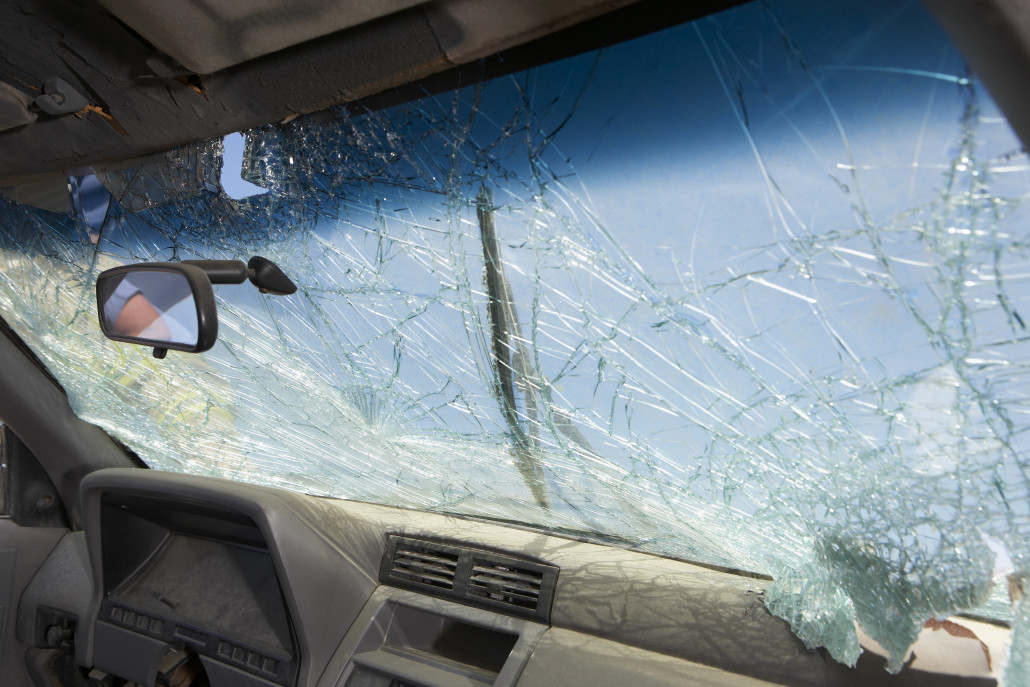 Because of business hours of operation, those same days tend to be the busiest for truck drivers, who have to drop off loads during regular business hours, then return to their home base, with long-haul drivers likely hoping to get home for the weekend.
Unfortunately for those drivers, Chicago is home to three of the top 10 truck bottlenecks (where a reduction in highway lanes causes traffic congestion), including the worst bottleneck in the country – where the Eisenhower Expressway meets the Dan Ryan Expressway in downtown Chicago.
During rush hour, traffic can slow to a crawl, creating a situation that is ripe for an accident.
Illinois's Truck Accidents Twice as Deadly
In 2014, the most recent year that the Illinois Department of Transportation has gathered statistics, there were almost 300,000 accidents on state roadways. Of those, just 20,000 involved semis.
Still, twice as many of the semi accidents in Illinois involved fatalities.
A 2007 study by the Federal Motor Carrier Safety Administration addressed the top 10 reasons for commercial truck accidents, based on almost 1,000 accidents nationwide.
The study found the following to be the most common reasons truck accidents occurred:
Drug use. In 26 percent of crashes, the use of prescription or illegal drugs impacted the driver's reaction time, causing an accident.
Speeding. In 23 percent of accidents, speed was a factor. In Illinois, the standard speed limit is 70 miles per hour on rural interstates, which see the most truck traffic, 65 miles per hour on divided highways and 55 miles per hour on two-lane highways.
Unfamiliarity with route. Truck drivers often travel unfamiliar roadways as they carry loads to new destinations. According to the study, 22 percent of accidents were the result of drivers traveling on roads that were unfamiliar.
Over-the-counter drugs. In 18 percent of crashes, over-the-counter medications such as cold medication played a role in the accident.
Blind spots. In 14 percent of the accidents, drivers failed to ensure that other vehicles were not in their blind spots before making a move.
Truck Driver fatigue. While drivers often drive longer hours than recommended, driver fatigue played a role in just 13 percent of accidents. According to the U.S. National Highway Traffic Safety Administration, 240,000 vehicle accidents a year are caused by driver fatigue, which leads to slower response times and can cause drivers to fall asleep at the wheel.
Lax safety measures. In 9 percent of accidents, drivers failed to use turn signals.
Distracted driving. In 8 percent of the crashes, drivers were distracted. Some common distractions include accidents, road construction, GPS units or cell phones.
Overcorrection. Drivers in 7 percent of accidents attempted to avoid the accident, but overcorrected or took some other action that did not prevent a collision.
Road rage. In 7 percent of accidents, aggressive driving played a role.
Other Drivers Should Be Cautious Around Illinois Truckers
Most accidents, however – 75 percent, according to stats – are the result of unsafe driving by those who are sharing the road with tractor-trailers, many of whom don't understand the dangers of sudden stops, turns or driving to close.
Drivers are often carrying hazardous cargo, making unsafe driving even more reckless.
Because it is so much more difficult for trucks to stop, drivers should be hyper-vigilant of their moves on the roadways to prevent 80,000 pounds from crushing them, which is the more likely scenario in the event of an accident. When a smaller vehicle is in a fatal accident with a semi, 98 percent of the time, those in the smaller vehicle are the victims.
Here are some things to keep in mind:
The U.S. Department of Transportation estimates that 500,000 semi accidents a year occur on the nation's roadways, 5,000 of them fatalities.

Approximately 22 percent of commercial truck accidents result in injuries, and about 130,000 people a year are injured.

Despite fast-paced urban traffic, fatal truck accidents are more likely to occur in rural areas. According to statistics, 68 percent of commercial truck accidents that involve fatalities are on rural roads.

While more trucks travel at night, most fatal truck accidents occur during daylight hours.

Truck fatalities are costly. In the United States, $20 billion a year is spent on fatal tractor-trailer accidents. The average cost associated with a commercial truck accident is $59,150.
Have You Been in a Tractor-Trailer Accident in Illinois or Chicago?
If you or a loved one has been injured in a tractor-trailer accident, it is important to have an attorney on your team who understands Illinois laws and can help you receive compensation to cover the costs associated with your accident, including healthcare costs as well as pain and suffering.
Our personal injury attorneys are experienced and knowledgeable, so you can focus on your recovery while we work tirelessly to win your case. Your initial consultation is free, and you will not pay a fee unless we win your case.
https://schwanerinjury.com/wp-content/uploads/2017/09/Chicago-Semi-Accidents-Deadly-or-Cause-Serious-Injury.png
788
940
admin
https://schwanerinjury.com/wp-content/uploads/2016/04/Logo-837x321.png
admin
2017-09-15 17:08:48
2017-12-29 15:59:00
Chicago Semi Accidents Uncommon But Often Deadly or Cause Serious Injury