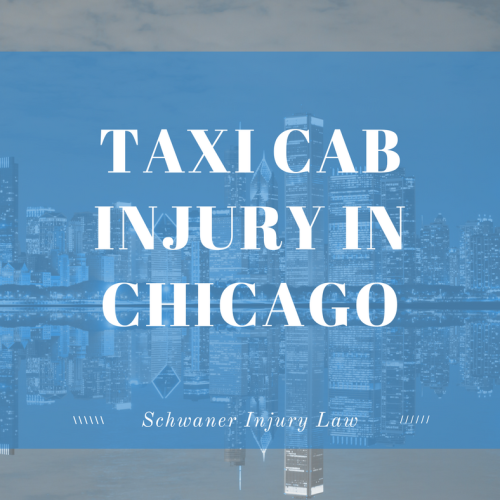 Chicago Has a History with Cabs and injuries. Chicago has always been well-suited for the taxicab industry, in part due to the layout of the city, along with a touch of deep-freeze weather that makes walking in the Windy City rough. And that's not to mention Chicago's role as the place where the east and west coasts essentially converge.
The two biggest cab companies during an era when the mob played a big role in any big business, were Yellow Cab and Checker Taxi, which were allegedly able to dominate the competition in Chicago due to kickbacks to hotels, department stores and other facilities that would generate cab traffic.
Mob history aside, today, Chicago is home to approximately 7,000 taxis, based on the number of medallions registered with the city.
More Drivers Hikes Chance of Accident and Injury in Chicago
With thousands of taxis traveling Chicago's streets each day – many in a hurry in order to earn a good tip from a happy fare – there are plenty of opportunities for accidents and injuries to happen, whether on the way to O'Hare to catch a flight or battling rush hour traffic on Lakeshore Drive.
In 2011, a pedestrian was killed and two others were injured when a Chicago Checkered Cab lost control in an intersection, cutting off another cab before striking a man who was walking in the street.
The cab driver and a passenger who had to be extracted from the vehicle by the Jaws of Life, were injured in the accident.
As with any method of transportation, there is a risk factor associated with getting into the back of a cab.
You've Had a Taxi Accident in Chicago. What Should You Do?
If you are involved in an accident while a passenger in a taxi, it's important to contact an attorney in order to navigate the more complicated aspects of commercial insurance. A good attorney will help you recover medical bills including medications and therapy as well as any other expenses related to your injury without being intimidated by the cabbie's insurance company.
How Do I Recover Compensation For My Taxi Cab Injury?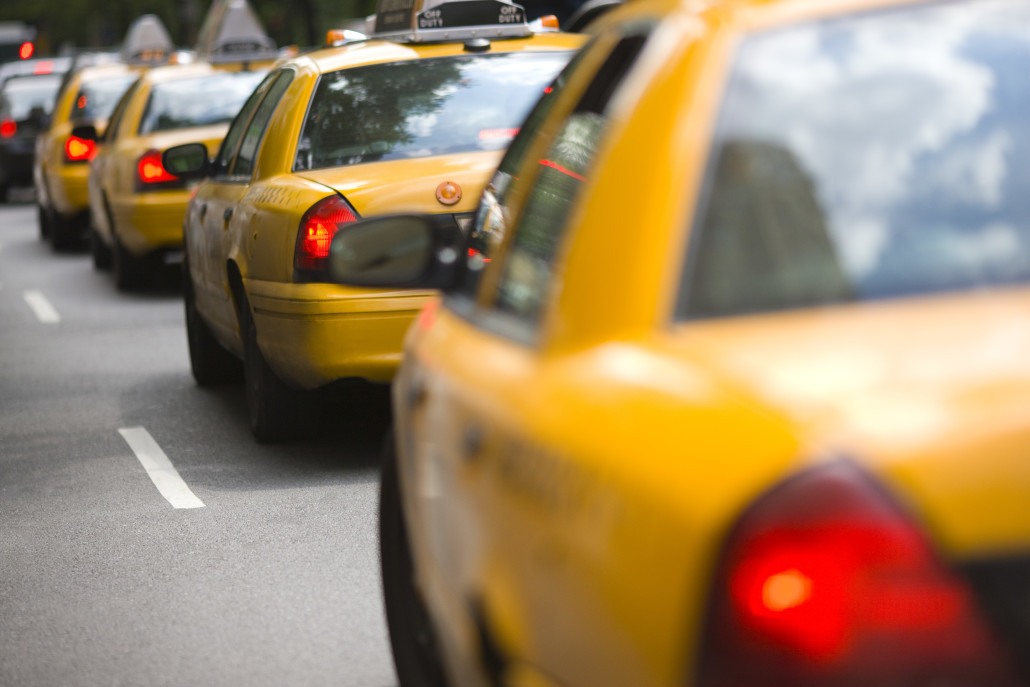 While taxi drivers and their vehicles are licensed and regulated by both the state of Illinois and the city of Chicago, and both drivers and cab owners are required to carry certain levels of insurance, the process of collecting compensation to cover health care costs in the event of an accident can be complex and confusing. And in the event of a serious accident, the insurance coverage may just not be enough. A good lawyer should know exactly what to do.
There are many more taxicab services covering the streets of Chicago.
Some of the more common cab companies include:
Chicago Carriage Cab
Distinguished by its burgundy fleet, Chicago Carriage Cab is focused on offering the best customer service as well as fast, efficient service.
An integrated GPS vehicle locator system is included in each Chicago Carriage Cab, which are operated by independent drivers who own or lease their medallions.
Yellow Cab Chicago
More than 1,600 Yellow Cabs are currently part of Chicago's fleet, one of the oldest in the city.
The company might go by a different name if not for a University of Chicago study on taxi safety that determined that yellow was more visible from a distance than any other color, leading Chicago's Yellow Cab Company to send only yellow taxis to pick of fares.
Founded in 1910 by John Hertz, Yellow Cab Association is the nation's oldest and largest taxi company. Yellow Cab has operated in Chicago since 2015, and today offers standard sedans, minivans and wheelchair-accessible vehicles in order to accommodate the growing needs of diverse passengers.
Yellow is currently focused on reducing the company's greenhouse gas emissions by 25 percent through the use of hybrids and the latest in eco-friendly vehicle technology.
Yellow Cab has various lines that offer different services, including Metro Yellow, which covers the Chicago suburbs, and O'Hare Yellow, which handles airport traffic.
Checker Taxi Chicago
Checker Taxi, with over 500 vehicles owned and operated in Chicago by independent drivers who own or lease medallions, has a storied Illinois history.
Commonwealth Motors was about to fold beneath its debt when Morris Markin, owner of Markin Automobile Body in Joliet, bought the company and merged the two, forming Checker Cab Manufacturing as a way to honor Commonwealth's previous commitment to manufacturing an order for Checker Taxi.
Checker cabs were made in Joliet for two years before moving to Michigan, but the company's state roots give Checker drivers a sense of hometown pride.
Checker cabs became familiar on Chicago streets, especially due to the iconic checkerboard trim and the old-fashioned look that became synonymous with Checker cabs.
Checker also offers Metro Checker Taxi Service, which covers the Chicago suburbs.
American United Taxi
American United offers more than 200 taxis, owned and operated by independent associates who own or lease medallions.
The company focuses much of its traffic on Chicago's Northwest Side, and includes a fleet of vehicles equipped with the latest in technology, safety and comfort.
Most Chicago cab companies have apps that allow you to hail a cab more easily. However, once you are in the cab it is the driver's responsibility to ensure he/she drives safely and follows the law. 
If you were injured in a taxi accident in Chicago, call our firm today. There is no fee unless we win your case, and your initial consultation with us is completely free.
https://schwanerinjury.com/wp-content/uploads/2017/09/Taxi-Cab-Injury-in-Chicago.png
788
940
admin
https://schwanerinjury.com/wp-content/uploads/2016/04/Logo-837x321.png
admin
2017-09-14 21:39:35
2017-09-14 21:39:35
Taxi Cab Injury In Chicago