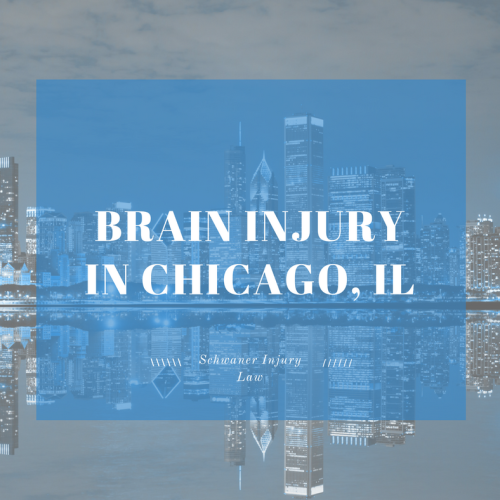 Brain Injury in Chicago, IL. Former Chicago Bears quarterback Jim McMahon is just 57, but he's been diagnosed with early onset dementia and has a wide range of health problems including severe headaches, memory loss, vision and speech problems and depression after taking too many hits on the football field.
According to McMahon, one of several players awarded funds in a multi-million class-action lawsuit against the NFL that was settled without the league admitting guilt, he suffered three to five diagnosed concussions and a broken neck that he was never told about during his years with the Bears, leading to pain and suffering so acute that he contemplated suicide.
"I am glad I don't have any weapons in my house or else I am pretty sure I wouldn't be here," said McMahon, one of numerous former football players to find their lives forever altered by the game they once loved. "It got to be that bad. I can see how some of these guys have ended their lives, because of the pain."
For those suffering with head trauma, life can be a daily struggle. As a law firm that handles brain injury cases in the Chicagoland area, we understand the pain and suffering caused by traumatic brain injuries.
Brain Injury Statistics
The traumatic brain injury statistics from the Centers for Disease Control and Prevention are pretty alarming. Approximately 1.7 million people each year suffer a TBI, and many often go untreated even if they aren't in the NFL.
The most common causes of traumatic brain injury include falls, motor vehicle accidents, striking one's head against an object (as was the case in most NFL injuries) and assault. Men are more likely to suffer a TBI than women, even as infants and toddlers, and seniors are also a high-risk group due to the elevated chance of falls.
TBIs are a major cause of both death and disability in the United States, killing 138 people in the U.S. each day, and about 30 percent of all injury-related deaths are the result of traumatic brain injury.
Those who do survive often suffer lifelong injuries including cognitive disabilities, lack of mobility and depression, a common response to debilitating changes.
The brain injury statistics in Chicago are in line with the national numbers, but traffic accidents are on the rise in the Windy City, likely sending accident-related head trauma numbers up as well.
Chicago TBI statistics are also impacted by an escalating number of gun-related deaths. Gunshot wounds are the most common cause of death from traumatic brain injury.
Types of Brain Injuries
There are a wide range of different brain injuries, from mild injuries to damage that can leave victims in a vegetative state.
Possible injuries include:
Concussion. As seen in the cases of NFL players like Jim McMahon, concussions, which are the result of a blow to the head or sudden momentum that causes the brain to move violently inside the skull, violent shaking of the head or whiplash and are the most common type of TBI, are often treated as minor accidents, even though they can lead to lifelong health problems.
Contusion. Caused by direct impact to the head, a contusion is a bruise on the brain that could require surgery if the bleeding is serious enough.
Diffuse Axonal Injury. This particular TBI is the result of severe shaking or rotation of the head, which causes the structures of the brain to tear. Common causes include Shaken Baby Syndrome or traffic accidents. The resulting trauma can lead to permanent brain damage due to nerve damage the disrupts the brain's ability to send messages to the rest of the body.
Penetrating Injury. Penetration injuries occur when gunshot wounds, knife wounds or wounds caused by other sharp objects sends hair, skin or bone fragments into the brain after penetrating the skull. Gunshot wounds especially can cause widespread damage, either by ricocheting within the skull or penetrating and through the other side, which increases the area of damage significantly.
Anoxic Brain Injury. Anoxia is the result of the brain being deprived of oxygen, either from a stroke, exposure to toxins, drowning or another type of incident that prevents cells receiving the oxygen they need to function.
Hypoxic Brain Injury. Hypoxia occurs when the brain receives some but not enough oxygen, resulting in brain damage. COPD, which causes less oxygen to be available to brain cells, can cause hypoxic brain injury in the long term.
Symptoms Associated with Brain Injury
There are a wide range of symptoms that can manifest as a result of brain injuries, including physical, cognitive and behavioral changes.
Mild brain injury associated with a concussion can cause headaches, short-term memory loss, dizziness and fatigue, but more severe injuries also result in more severe damage.
For example, TBI can cause epilepsy and elevate the risk factors for conditions including Alzheimer's disease and other forms of dementia as well as Parkinson's disease.
Symptoms associated with TBI include:
Physical symptoms. TBIs can cause paralysis and muscle spasticity and can lead to lower endurance levels. They can also impact speech, hearing and vision as well as sexual function.
Cognitive Impairments. Those who suffer TBIs can develop memory and concentration problems, a shorter attention span, trouble reading or writing, and impaired judgement, perception and planning skills.
Behavioral and emotional issues. TBIs can lead to a wide range of behavioral changes including mood swings or excessive emotions, depression, anxiety, agitation or anger, lack of motivation, fatigue and sleep disorders, a reduced self-esteem, self-centeredness, and the inability to cope with everyday stressors, including those related to a TBI.
Chicago TBI Information
For those with serious traumatic brain injuries, Chicago is home to two of the top rehabilitation centers in the nation, the Rehabilitation Institute of Chicago and Rush University Medical Center, both of which offer world-class expertise in treating those with TBIs, both immediately following the injury and therapeutically as part of long-term care.
For more information, visit www.rush.edu or www.ric.org.
If your TBI is the result of negligence on the part of another person, contact our team today to get the compensation you deserve. You may be entitled to recover compensation for your injuries.
"
David delivered more than expected for me in every way
"
5 stars
"Working with David was a pleasure. From the first time I spoke to him I felt at ease with him as he seemed more concerned with my well being before all. He was always keeping me updated on everything every step through the process and was always available for me if I had a question. David delivered more than expected for me in every way and I would recommend him to anyone. A real class act with your best interest at heart!"
Frank T.
https://schwanerinjury.com/wp-content/uploads/2017/03/Brain-Injury-Chicago-IL.png
788
940
admin
https://schwanerinjury.com/wp-content/uploads/2016/04/Logo-837x321.png
admin
2017-03-03 21:20:36
2019-01-26 10:28:14
Brain Injury in Chicago, IL - Brain Injury Statistics, Types and Common Symptoms