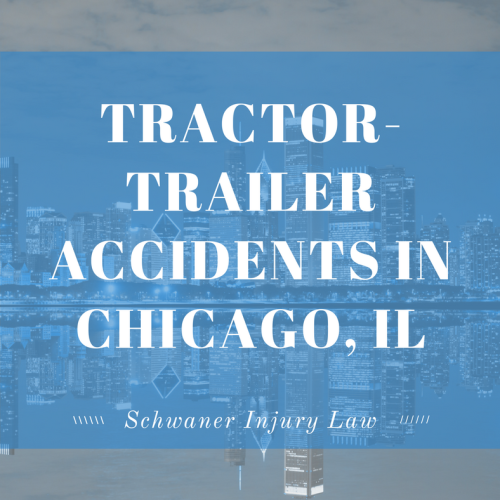 Tractor-trailer accidents can be devastating. Highway driving can be challenging and dangerous, especially when small vehicles share heavily-trafficked roads with larger ones like tractor-trailers.
According to statistics from the National Highway Traffic and Safety Administration, approximately 333,000 semis are involved in accidents each year.
Because tractor-trailers can weigh up to 20,000 pounds, cars, SUVs and passenger trucks are no match for these deadly vehicles, especially given the speed traditionally traveled on our nation's highways.
Trucks take up to three times to stop compared to a passenger care, and truck accidents are five times more likely to result in injuries or death than those between two passenger vehicles.
What Should I Look for If I Am in an Accident with A Tractor-Trailer?
Truck drives operate under stringent safety standards. Both state, federal and local regulations are in place to regulate the industry, ensuring that drivers, their equipment, and their cargo are safe on the road.
Still, accidents do happen, the majority of which are due to driver negligence.
The two rules drivers violate the most, putting drivers like you in danger, are driving without the proper commercial driver's license, or CDL, which requires drivers to pass special tests designed for commercial truck drivers in compliance with Federal Department of Transportation regulations, and keeping proper log books.
Before they obtain their CDL, drivers must be skilled in:
Parking, backing up, maneuvering, etc.

Routine truck maintenance

Hazardous materials transport

Pre-trip truck inspections
Drivers must also keep proper log books. Log books are in place in order to track how much time drivers spend on the road, as well as how much time they rest between driving sessions. A driver is allowed to be behind the wheel for 11 hours per day, with a 10-hour rest between. While many drivers keep legal books, some keep two sets of books, one that they show at weight stations or checkpoints, the other for their bosses.
If you find evidence of either violation – or any other, for that matter – in the course of your investigation after an accident, your legal case will be made much stronger.
What Are Some Common Causes of Truck Accident Injury?
Distracted driving
Faulty equipment
Poor weather conditions
Speeding
Drug usage
Not checking blind-spots
What Should I Do If I Am Injured By a Tractor-Trailer Accident?
If you are injured in a car accident with a tractor-trailer, it's important to call the police, not just to establish a record of the accident, but also to ensure that medical professionals are available to tend to your injuries.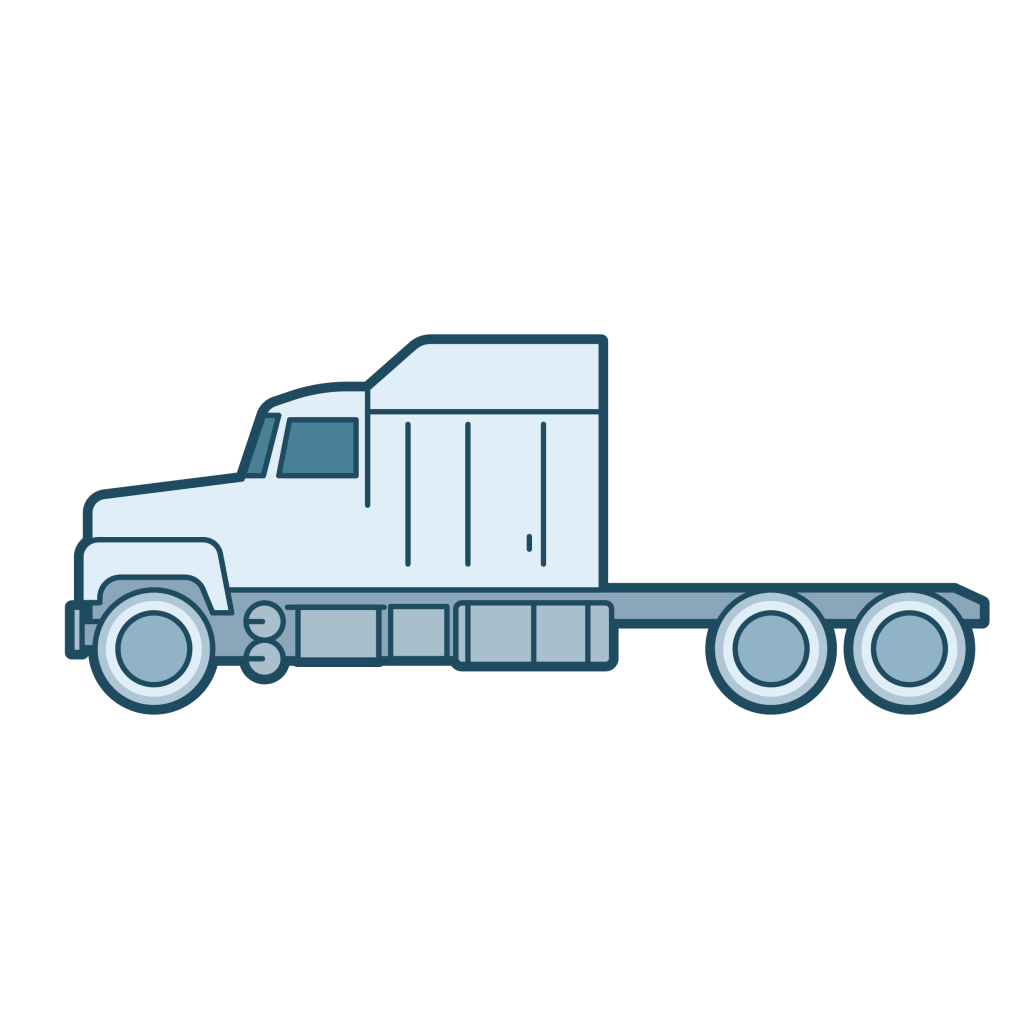 Also:
Take photographs. Photos at the scene will help augment the police report and will serve as proof of the damages to your vehicle. In addition to damage to your vehicle, also take photos of skid marks that may prove where each vehicle was at the time of the accident.
Take notes. Write down anything the truck driver might say, such as, "I'm sorry," or "I didn't see you," both of which are fairly common responses after an accident. Also, take notes of what any witnesses to the accident might say they either saw or heard.
Gather contact information. If there were witnesses, take down their names and contact information so that you – or ideally, your attorney – can later contact them to collaborate existing evidence.
Check for surveillance cameras. Depending on the location where your accident occurred, outside a business or school or near a railroad crossing or intersection, for example, there may be cameras that can serve as added evidence if your case goes to court. If the video owners won't willingly give you a copy, your attorney can later issue a subpoena for the footage if necessary.
Revisit the accident. After recovering from the stress of your accident, either you or a family member should return to the scene to measure skid marks, take photographs of speed limit signs and record any other evidence you may have missed in the aftermath of the accident.
What Can I Be Compensated for In a Tractor-Trailer Accident?
Hiring an attorney can help you be compensated for your medical expenses, the cost of damage to your vehicle, out-of-pocket expenses, pain and suffering, and lost wages.  Depending on the extent of your injuries, you can be compensated for the loss of companionship with loved ones or loss of intimacy with your spouse.
That compensation may increase if the driver involved in your accident had a history of other accidents or was driving without a license or with an altered log book.
https://schwanerinjury.com/wp-content/uploads/2017/11/Tractor-Trailer-Accidents-in-Chicago-IL.png
788
940
admin
https://schwanerinjury.com/wp-content/uploads/2016/04/Logo-837x321.png
admin
2017-11-07 21:26:18
2018-06-10 15:13:22
Tractor-Trailer Accidents in Chicago, IL