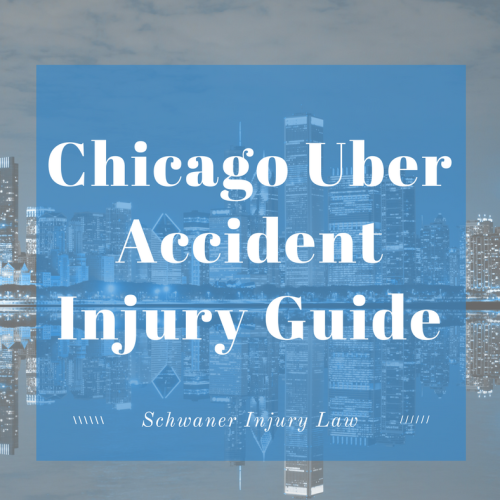 Ridesharing programs, especially the top app, Uber, has changed transportation by merging the tech power of smartphones, GPS systems and social media, offering passengers a welcome alternative to riding a crowded, often dangerous bus or subway or paying jacked-up taxi fares that charge by the minute.
Do I Get Any Uber Injury Protection As a Driver or Passenger?
Yes, Uber cars are required to have insurance so that passengers and drivers are covered in case of personal injury due to an accident. Were you injured as a passenger or driver in an Uber accident? If so, contact our team today and find out how much your case may be worth.
Can I File an Uber Injury Lawsuit If I Was a Passenger Injured in a Uber Auto Accident?
Yes, under Illinois and Chicago law as a passenger you may be entitled to recover compensation for your injuries. Contact us today to see if you have a personal injury claim for your uber injury.
Uber 101 Chicago Accident Injury Information
The first company to introduce the ridesharing concept, Uber has attracted both passengers and drivers since it first began ridesharing in 2011. However, many Chicago passengers and drivers have received an injury while using Uber.
The app can be used in cities across the world – currently, the San Francisco-based company is available in 633 cities worldwide – not only for ridesharing, but also food delivery services, a relatively recent venture for the company. In most cities, passengers are allowed to select from available drivers and pay a quoted rate at the start of the ride.
Uber offers various service levels, although not all options are available in all cities, including:
UberPOOL. This is the least expensive level of service, and allows riders to share with another passenger going in the same general direction.
UberX (UberPOP in some European cities). UberX offers a private ride for one to four people in a sedan.
UberXL. This option offers larger vehicles to carry up to six passengers and luggage comfortably.
UberSELECT. Those looking for a more upscale ride can choose this high-end vehicle category, for one to four people.
UberBLACK. Uber's original rideshare option, UberBLACK features high-end vehicles in sleek black paired with professional drivers, and is aimed at date night or for business use.
UberSUV. This high-end option is suitable for group rides.
UberCAB. This option links riders with taxis using Uber's software application.
UberEATS. Meals can be deliveries from participating restaurants using Uber drivers. UberEATS is available in 71 cities including Chicago.
UberRUSH. This courier service is available in New York City, Chicago and San Francisco.
Uber also offers Christmas tree delivery and participates in National Cat Day and National Ice Cream Month events in some cities. Uber does not allow tipping.
According to the Uber website, more than 50 percent of rides in Chicago begin or end in areas where cabs don't go.
So, What's the Trouble with Uber In Chicago?  
The premise behind Uber and other ridesharing apps is fairly simple. People who need a ride to the airport, want a designated driver for a night on the town or are just looking for someone to take them to the grocery store to shop first download the Uber app, then log in and request a ride. The app then pairs them with a driver who will pick them up at a price that's usually easier on the budget than that of a taxi or a limo. (When there are more passengers than rides, however, Uber ups the price considerably, taking advantage of the passengers' need. Taxis have a set rate.
Still, even if cost is a problem, the bigger costs may involve who covers who in the event of a crash.
In order to protect passengers, Illinois has been at the forefront of legislation related to ridesharing.
In December of 2014, the state passed the Transportation Network Providers Act, legislation that requires Uber and other ridesharing services and its drivers meet certain insurance requirements. Drivers are required to have personal insurance coverage for when they are driving their vehicle for personal use. When they are transporting a passenger, any damages and injuries are covered by commercial insurance provided by Uber.
That same year, Chicago City Council approved an ordinance requiring ridesharing drivers to submit to drug tests, background checks, training and vehicle inspections. In Chicago, ridesharing vehicles must be a 2002 or newer. Vehicles must be in good condition with no cosmetic damage.
Laws are constantly evolving to reflect the latest issues that have arisen as a result of ridesharing apps and their expansion.
Insurance Issues Remain in Question with Uber Accident Injuries in Chicago
A driver for a ridesharing service probably thinks they would be covered under their personal automobile insurance policy in the event of an accident.
As it turns out, they most likely wouldn't be, although Chicago insurance companies have begun offering expanded policies that apply to the for-profit use of a personal vehicle.
Still, insurance coverage is a big issue, especially so for passengers wondering who should be held liable when their Uber driver gets into an accident, causing bodily injury or damage to property.
But the app alone created a safety hazard, raising questions of liability.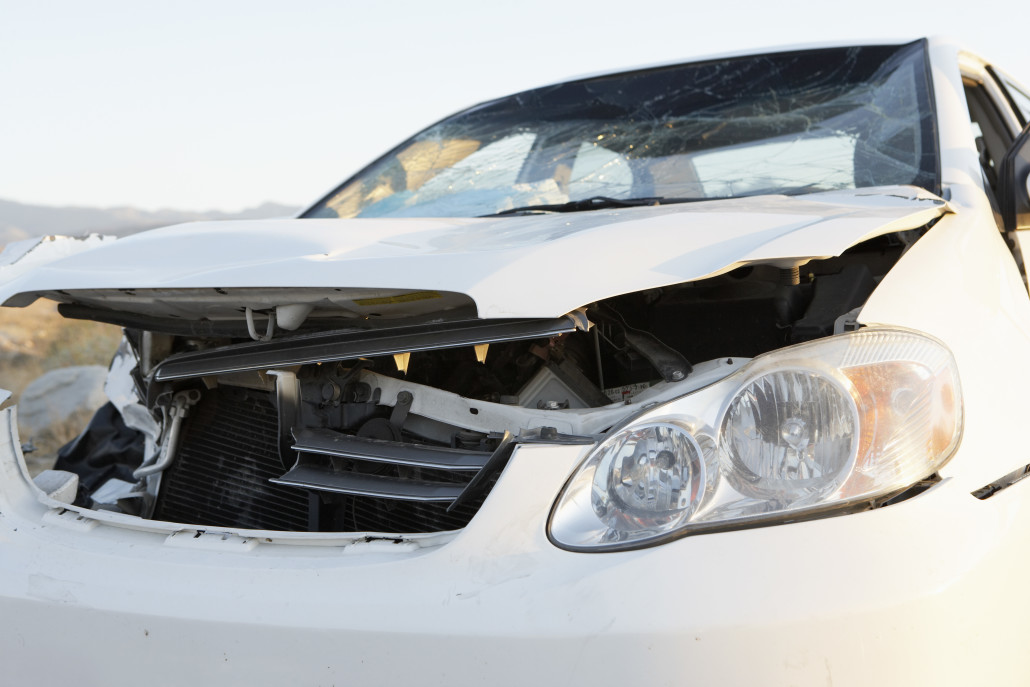 Uber drivers usually use a dashboard-mounted phone with an app that shows them where a passenger in need of a ride is located, allowing them to decide if they want to pick up that particular fare.
In busy neighborhoods, especially some parts of Chicago, however, drivers have to respond fast to prevent another driver from beating them to the fare.
Uber Passenger Injury in Chicago? Contact Us Today
Because the need for speed could cause a driver to become inattentive while driving, Uber drivers can be distracted long before they accept a fare.
What to do if You're in a Uber Ridesharing Accident in Chicago
If you're in a ridesharing accident, it's important to take some steps in order to protect yourself. Because there is still a lot of gray area regarding the laws surrounding ridesharing, if you are injured, it's important to contact an attorney experienced in ridesharing service lawsuits in order to ensure that you get the coverage you need for both medical care and pain and suffering.
https://schwanerinjury.com/wp-content/uploads/2017/09/Chicago-Uber-Accident-Injury-Guide.png
788
940
admin
https://schwanerinjury.com/wp-content/uploads/2016/04/Logo-837x321.png
admin
2017-09-04 19:35:40
2017-09-04 19:35:40
Chicago Uber Accident Injury Guide