Were you injured in a Ridesharing, Lyft, or Uber accident in Chicago? Are you trying to figure out how to sue Uber or Lyft for your injury? Filing an Uber or Lyft accident claim is the first step in making sure you receive a fair settlement for your ride-sharing injury.
Uber and Lyft Accident Claim: Who's At Fault in a Rideshare Crash?
A driver offering a personal ride-sharing service, like Uber or Lyft, probably thinks they would be covered under their personal automobile insurance policy in the event of an accident.
As it turns out, they wouldn't be. A person who is found to be operating their vehicle for profit via Lyft, Uber, or another ride-sharing company would nullify their insurance policy if they were in an accident. A passenger who was injured might have a hard time being compensated for medical bills and other expenses if there is no insurance company to cover the claim.
In order to protect riders, Illinois has been at the forefront of legislation related to ridesharing.
In December of 2014, the state passed the Transportation Network Providers Act, legislation that requires ridesharing services like Uber and Lyft and its drivers to meet certain insurance requirements. Drivers are required to have personal insurance coverage for when they are driving their vehicle for personal use. When they are transporting a passenger via Uber or Lyft, any damages and injuries are covered by commercial insurance provided by the ride-sharing service for which they work.
That same year, Chicago City Council approved an ordinance requiring ridesharing drivers to submit to drug tests, background checks, training and vehicle inspections. In Chicago, ridesharing vehicles must be a 2002 model or newer. Vehicles must be in good condition with no cosmetic damage. Laws are constantly evolving to reflect the latest issues that have arisen as a result of ride-sharing apps and their expansion.
If you need to get in touch with a Lyft or Uber Accident Lawyer in Chicago, feel free to reach out to our team at Schwaner Injury Law. We provide free case evaluations for ride-sharing related injuries from auto accidents. You may be entitled to a Lyft or Uber accident settlement for your injury. Call a Rideshare Attorney today to see if you have a case, we are open twenty-four hours a day, seven days a week.
Ride-Sharing Insurance Coverage From Uber, Lyft and other Ride-sharing Companies a Big Issue
Ridesharing services have faced numerous lawsuits since they began popping up as a viable transportation option, including a suit filed against the City of Chicago by cabdrivers calling for ridesharing services to face the same regulations as taxi drives to level the playing field. (In that case, Judge Richard Posner of the 7th Circuit Court of Appeals found that the Illinois Transportation Trade Association, the trade group representing traditional cab drivers, failed to show that the failure to regulate rideshare services was a violation of cabbies' constitutional rights. "Were the old deemed to have a constitutional right to preclude the entry of the new into the markets of the old, economic progress might grind to a halt. Instead of taxis we might have horse and buggies; instead of the telephone, the telegraph; instead of computers, slide rules," Posner wrote in his decision.)
Lyft Accident Policy
The biggest legal issue surrounding ride-sharing services, however, is who should be held liable when a driver gets into an accident, causing bodily injury or property damage. There's still a lot of gray area even after many years of ride-sharing apps being on the market. We will discuss how to sue Uber and Lyft in the event of an injury.
Initially founded as a way to work around the laws regarding taxi services, ridesharing apps are less regulated and therefore, riskier.
Initially, Uber and Lyft did not carry insurance for their drivers and often had user agreements that severely limited the legal rights of consumers in the event of an accident.
Uber, Lyft and other ridesharing services were able to skirt around some liability issues by claiming their drivers are not employees but are instead independent contractors. Because drivers do not receive benefits, they are not eligible for workers' compensation, do not have a direct supervisor and are able to work as little or as often as they wish, setting their own hours, they do not fall under the traditional category of employee.
If you were injured in Chicago or Illinois, get in touch with our Chicago Ridesharing Attorney today.
Ridesharing services also skirted around issues regarding when they could be held liable for an injury caused by a rideshare driver by claiming that they were only liable when a passenger was in the vehicle. They could not be held responsible for traffic accidents caused by a rideshare driver if a driver was between rides, on his or her way to a ride or driving around while waiting for a ride request from a passenger.
But the app alone created a safety hazard, raising questions of liability.
Rideshare drivers usually use a dashboard-mounted phone with an app that shows them where those who have requested rides are located, sometimes pinging them or using pop-ups as alerts that a potential fare is in their neighborhood.
Drivers must respond quickly, however, especially in particularly busy areas such as Chicago, because another driver might beat them to the fare.
In a heavily traveled urban area such as Chicago, Lyft & Uber drivers are often fighting for passengers, especially so in busy areas such as Wrigley Field, Steppenwolf Theatre, the Chicago Museum of Art and other heavily populated areas where traffic could be heavy.
That haste could cause a driver to take his or her attention off the road and create an unsafe, distracted driving situation, even if they haven't yet accepted a fare.
Because of the potential safety hazards, some have made the valid claim that rideshare service's insurance should cover drivers if they have the app open because it suggests they are available for work and could be concentrating on their phone activity.
Uber Accident Injury Changes Landscape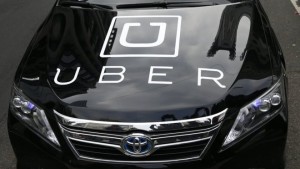 In 2013, an Uber driver who was off the clock but may have been distracted by his phone struck a mother and her two children as they were crossing a busy San Francisco street, killing a 6-year-old girl.
While there was no way of determining whether or not the driver was on his way to begin picking up fares or had wrapped for the day or was on his own personal time, it raised many questions about how Uber's insurance policies work, along with the safety of its process.
Uber denied any responsibility for the fatality, although they did publicly issue condolences, and said they had deactivated the driver's account.
This landmark case, and others like it, raised awareness of the murky gray area that is exclusive to rideshare services, and lawsuits ensued.
In 2014, the family of 6-year-old Sophia Lui, who had been walking with her mother and brother in a crosswalk at the time of the accident, filed suit against Uber, the first wrongful death suit brought against Uber due to the negligence of the driver. "Uber's claims that they are not responsible for injuries caused by Uber drivers who are logged on to the system but not carrying a fare flies in the face of hundreds of years of law," the family's attorney, Chris Dolan, told the New York Times. "New technology does not eliminate well-established legal principles. Uber shares in the profits of its drivers and it must also share in the responsibility for the harms they cause. As transportation delivery systems evolve so will the law. The technology may change but the basic rights of the public to safety and accountability will be upheld through the civil justice system." The Uber lawsuit was settled with the family a year later.
Wrongful Death Lyft Crash Leads to Lawsuit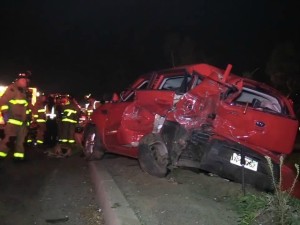 One landmark lawsuit focused on the first accident injury associated with Lyft, which occurred in Sacramento, California, in 2014.
The crash happened during heavy rains on one of the city's busiest interstates, when 31-year-old Lyft driver Shanti Adhikari swerved to avoid a stalled car, then veered off the right shoulder of the highway, hitting two trees and killing one passenger, 24-year-old Shane Holland, and severely injuring Holland's boyfriend, 27-year-old Brady Lawrence. Brady Lawrence ended up with $92,000 in hospital bills following his treatment.
The stalled car had previously been rear-ended by a hit-and-run driver, creating a problem with determining which car was at fault. After investigating the incident, the California Highway Patrol determined that Lyft driver Adhikari was at fault for making an "unsafe turning motion" in his attempt to avoid hitting the stalled vehicle, and for speeding at the time of the accident.
After 18 months of waiting for compensation – and condolences – the family of Shane Holland filed suit against Lyft for its role in the fatal crash, which they said would not have happened if the driver hadn't been driving too fast for conditions or taking unnecessary risks while avoiding a collision.
Lyft's lawyers suggested that Lyft – which said in a statement that Lyft's insurance coverage was in place to protect not only passengers but also third parties – was attempting to use the driver's role as an independent contractor to deflect responsibility and avoid paying out any expenses, which experts said were likely to far exceed $1 million dollars if pain and suffering were included.
After the dust on these two landmark lawsuits settled, Lyft and Uber both began offering insurance for their drivers. If you are planning on bringing a lawsuit against Lyft or Uber for your or a loved ones injuries, it is possible to receive compensation for medical bills as well as pain and suffering.
Ride-sharing Insurance: The 411
For most ridesharing services like Uber and Lyft, insurance coverage is structured in three parts. Drivers are covered by their own personal auto insurance when they are not at work, and are covered by their own insurance and their ride-sharing service's contingent liability coverage, which includes up to $50,000 per injury and $25,000 in property damage, when they are driving with their app open but don't yet have a fare.
Uber & Lyft Insurance Policy
Both Uber and Lyft offer $1 million in excess liability insurance coverage through James River Insurance Company that is in effect from the time a driver accepts a ride request until the ride is ended. The coverage is in place because many personal auto insurance policies are voided when drivers are using their vehicle in order to make money.
If Uber and Lyft drivers have a passenger, they are covered by a $1 million liability coverage as well as a $1 million uninsured/underinsured policy, in case of an accident with a driver without adequate insurance.
Illinois insurance companies are also beginning to offer rideshare insurance as a coverage option for rideshare drivers.
A Lyft or Uber injury lawyer can help you recover compensation for your loss. Call us today to discover how we can help you with your injury case.
Uber Insurance Policy from the companies website.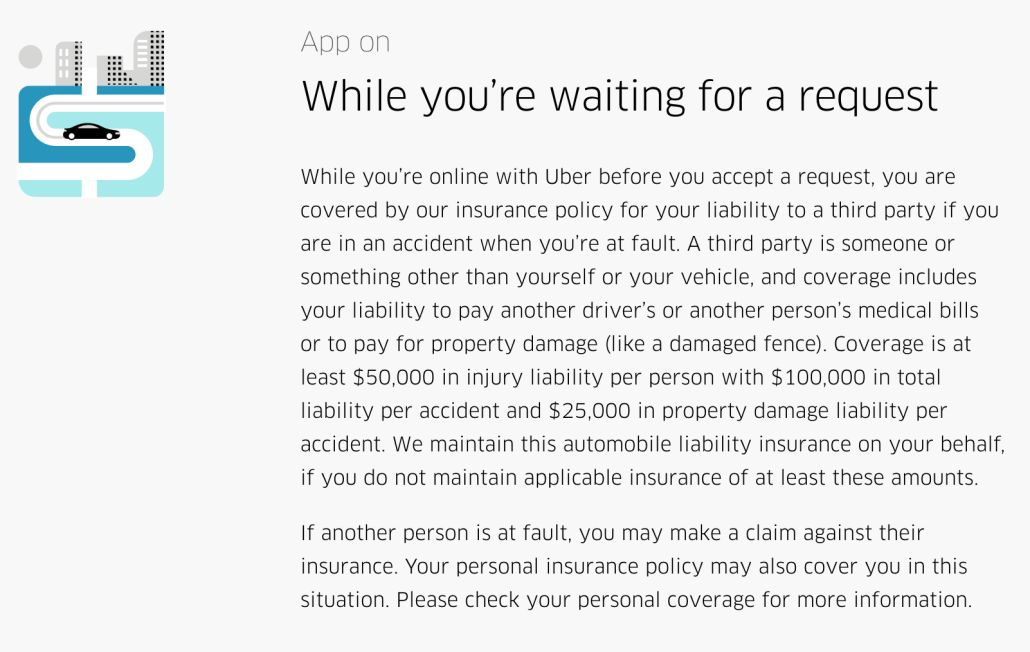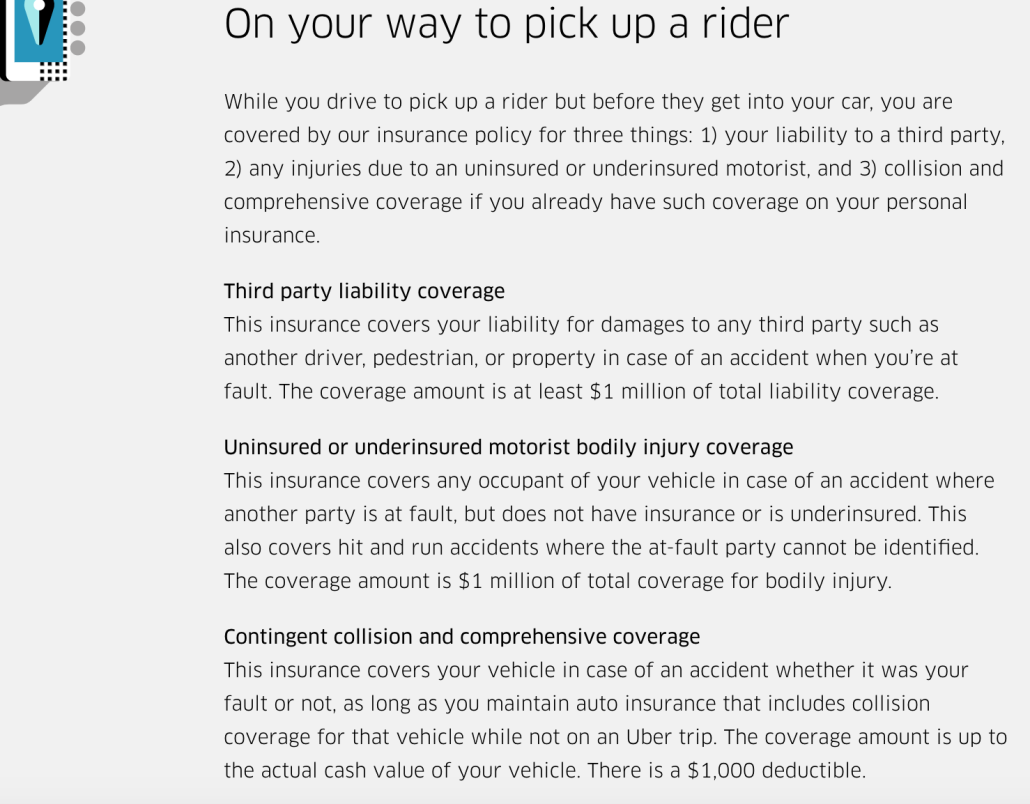 Lyft Insurance Policy from the companies website.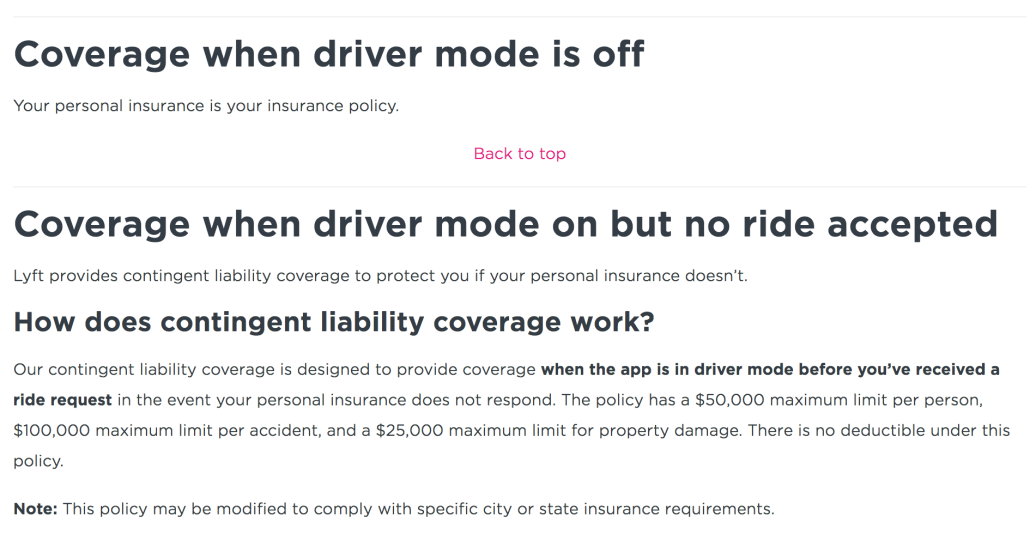 Ridesharing coverage options include:
Farmers Insurance. Farmers began offering rideshare insurance in early 2016. The policy covers drivers who have their app open but have not yet picked up a passenger.
Allstate. In addition to coverage during the period when drivers are available for work but do not yet have a passenger, Allstate's rideshare coverage also provides added insurance coverage for accidents that occur when a driver is transporting a passenger and protects drivers from the high deductibles associated with ridesharing companies.
State Farm. State Farm's rideshare coverage is in place from the time a driver logs into his or her app to the time he or she logs out, allowing drivers to pay their own personal deductible rather than the higher ridesharing rate. It also allows for medical, towing and rental car coverage if a driver includes them as part of his or her personal insurance.
GEICO. GEICO's coverage erases gaps, covering drivers when they are on the clock and when they are driving their car for their own personal use.
USAA. USAA's coverage, exclusive to military members and their families, covers drivers for the period of time when their app is on but they don't have a passenger, and drivers won't be dropped simply for being a rideshare driver.
MetLife. MetLife Auto & Home covers Lyft drivers during all phases of a trip, including when a driver is waiting for a passenger request. MetLife does not cover Uber drivers or other rideshare services with its rideshare policies.
SafeCo. A subsidiary of Liberty Mutual, SafeCo offers rideshare insurance that can be purchased to augment a personal policy. It only offers insurance for Uber or Lyft.
Mercury Insurance. Mercury offers coverage when drivers have an app on and are waiting for a passenger.
Travelers. Travelers also offers rideshare insurance coverage for drivers.
But still, all rideshare drivers do not have rideshare insurance. And not all rideshare drivers are the safest drivers on the road.
The Dangers of Ridesharing: How to Sue Uber & Lyft in the Event of an Injury
Chicago is one of the busiest cities in the country, making it a big lure for ridesharing services.
Passengers can avoid having to navigate rush-hour traffic by using the apps, which are also a convenient option for shopping, getting to the airport or snagging a ride to work if your car is in the shop and you aren't offered a rental.
On the flip side, drivers can easily make some extra cash, either on their own commute to the office or by working as a driver for one of the services.
Still, there are safety issues associated with the ridesharing services.
In 2015, Uber – which outsources background checks and does not interview drivers in person before hiring them – faced a class action lawsuit that claimed the ridesharing service misled riders by focusing on safety when the company did not go far enough to ensure that theirs would be a safe ride.
After numerous sexual assault allegations were filed against Uber drivers in Chicago and Boston, Uber added a "safe ride checklist" in both cities, but still, according to a 2015 lawsuit, there are inherent risks.
"Fundamental to Uber's model is the inherent concept that members of the consuming public will be stepping into the backseat of a stranger's private car with virtually no oversight or protection," lawyers for the plaintiff wrote. "There are no security cameras, no special markings on the cars, and no sense of company or authoritative oversight."
It may be possible to bring a lawsuit against Uber or Lyft when they fail to properly screen drivers or vehicles
Ridesharing services traditionally track a driver's performance through a rating system that allows a passenger to rate a driver (and a driver to rate a passenger) from one to five stars. Drivers with a consistently low rating are usually dropped from the service.
And while Uber and Lyft both run background checks on drivers in the interest of passenger safety, they also make passengers agree to strict terms and conditions that absolve the companies of responsibility for a drivers' bad behavior by placing more risk on the shoulders of passengers.
Still, at least one ridesharing service is taking advantage of the same technology that allowed ridesharing to flourish to get a more accurate picture of a driver's road behavior.
In 2016, Uber began using smartphone technology including gyrometers, GPS and accelerometers to track a car's stops and starts as well as overall speed, information that can be used if a driver or passenger is given a poor rating following a ride. "If the rating is low, we ask why. It might be that a driver is unhappy about an unruly rider. Or a rider is worried that her driver was going too fast. Either way, we need to check what actually happened. Mostly it's about talking to both sides. But increasingly technology can help get to the truth," Uber said in a blog post.
Is Your Ride-sharing Driver Safe? How to Spot a Bad – Or Fake – Driver
There have been numerous news stories lately of instances of sexual assaults and robberies happening when passengers expecting a ridesharing service to pick them up unknowingly get into a fake Uber or Lyft.
How does it happen? While ridesharing services do have certain safety features in place, including identification that riders can verify when they select a driver and the ride arrives, in many cases, people are either intoxicated when they use a ridesharing app or they are in a hurry to get home and don't bother to compare their driver's information with what was provided by the app.
Passengers make themselves vulnerable to fake drivers by obviously waiting for a ride, usually on a street corner, concentrating intently on their smartphones as they wait for their ride to show up, allowing counterfeit drivers to swoop in and pick up unsuspecting passengers.
Men are particularly at risk, perhaps because they are less vigilant about double-checking driver information.
In some cases, in order to save money passengers deliberately choose a fake ridesharing driver or a real ridesharing driver doing cash deals outside of the app, which puts them at extreme risk.
Those cash rides have no insurance coverage whatsoever. Drivers won't be covered under their own insurance because their policy will be voided as soon as the insurance company learns they were using their vehicle for profit, and ridesharing service insurance plans won't provide coverage because they will have no record of the ride.
Because ridesharing services don't employ vehicles with external markings that make it easy to fake, fake drivers can easily print out a Lyft or Uber logo to give themselves more credibility. The companies also protect drivers' anonymity and have refused to share driver information with cities, making it difficult for local authorities to track fake drivers after an incident occurs.
Because of that, passengers have to be extremely vigilant in protecting themselves from fake drivers.
Here's what you need to know:
Fake drivers are usually found loitering around busy restaurants, clubs or other busy areas where there is enough traffic that passengers won't be hyper-vigilant about what kind of car was scheduled to pick them up compared to what kind of car actually stops for them. Most likely, the car that arrives will have fake Uber or Lyft stickers in their window, adding to the confusion.
Double-check your app to make sure that the vehicle you think is picking you up is a match for the one on the app. The Uber app gives passengers their driver's first name, a photo, a license plate number and a picture of the vehicle along with their driver's rating. "We encourage them to use all this information to verify the car and the driver before getting in," Uber spokesperson Kayla Whaling told USA Today. "On the flip side, the driver also verifies the account holder by making sure it is the correct person."
Double-check the license plate, and take a quick photo of the plate in case you need it. Ask the driver who they are coming to pick up. A real Uber or Lyft driver will have been sent your information and will know who you are. Uber drivers are directed to address their passenger by name. Use the alert service. Both Uber and Lyft include an alert system that lets passengers know when their ride has arrived so they don't have to wait somewhere potentially dangerous while their driver is in transit. Engage the Lyft or Uber app function that allows friends or family to track you so they will know where you are and when you are scheduled to arrive.
Check your driver's ratings. Ridesharing services use ratings to keep legitimate drivers in check, and will drop drivers whose ratings go too low.
Never accept a ride without using an app.
Understand that safety issues exist no matter what steps you may take to prevent them. Both Uber and Lyft conduct background checks that go back just seven years, and interviews don't dig deep enough to ensure passenger safety. A driver could be using a stolen identity, which ridesharing services would not be able to determine based on the information they currently gather.
Uber Wrongful Death Lawsuits
Given the number of hours that some rideshare drivers are on the road – and given the traffic conditions that are a standard part of Chicago tollways and roadways – it should not come as a surprise that there have been numerous accidents involving ridesharing services, some of them deadly.
Some of the more notable accidents include the following:
Uber Accident Kills Two in Chicago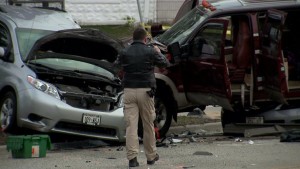 In April of 2016, a 38-year-old Chicago man who was a passenger in an Uber minivan was killed along with the Uber's driver when an off-duty Milwaukee firefighter in a pickup truck slammed into the side of the Uber, sending the van into oncoming traffic.
The firefighter had just left the home opener for the Milwaukee Brewers and was driving under the influence after consuming too many beers at the game.
Three Women Killed in an Uber Accident in Chicago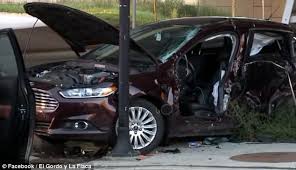 A few months later, three Chicago women who worked as ad executives and had called for an Uber were killed when a 23-year-old Milwaukee driver slammed his Lexus SUV into the Ford Fusion in which they were passengers, then fled the scene. The Uber driver was injured, and a GoFundMe page was established to cover his injuries.
Uber Driver Hits Police Vehicle in Accident, Seriously Injuring Him
In 2015, an Uber van driver collided with a police SUV outside of Chicago's famed Wrigley Field (home of World Series' winners the Chicago Cubs), injuring the UberXL driver, five passengers and the officer, who were all transported to the hospital with minor injuries. The UberXL driver was cited for failing to yield the right of way and damage to public property.
Former Uber Driver Charged With Reckless Homicide
In August of 2017, an Uber driver was charged with reckless homicide after a multi-vehicle crash on Chicago's Northwest Side that killed a father and injured his wife.
Richard Massenburg, who was held on $250,000 bail, also faced numerous traffic citations in the crash, which occurred when he sped through a red light and his several cars in the intersection just before 10 a.m. on June 11.
Massenburg, who had marijuana in his bloodstream at the time of the crash, initially stuck and killed 38-year-old Javier Castrejon, 38, and injured his 42-year-old wife as well as a 28-year-old woman in the car ahead of them, which Castrejon's car hit after being struck by Massenburg.
Massenburg hit another car stopped at the red light before finally coming to stop. His Uber app was open at the time of the accident but he was not carrying any passengers at the time. He was fired as soon as Uber became aware of the crash.
What to Do if You're Injured in a Lyft, Uber or Ride-Sharing Accident
As more ridesharing services enter the marketplace, the more frequent accidents will become. According to statistics, the numbers of crashes associated with ridesharing services tripled between 2014 and 2016.
If you're in a ridesharing accident, and, like any other accident, it's important to take some steps in order to protect yourself.
Take notes. Take down as much information as possible, including your driver's name, his or her contact information, insurance information and information about the ridesharing service for which he or she works.
See a doctor. It's important to rule out serious injuries, or to address any potential injuries as quickly as possible. Not only can injuries worsen if left unattended, it is also possible that an insurance company could fail to cover the costs if there is too much time between the accident and your claim.
Take photographs. Having visual evidence can help police determine who was at fault, and can protect your interests in case your driver's ridesharing service chooses not to cover the accident.
Consider hiring an attorney. The legal landscape surrounding ridesharing apps is complicated, and having an expert who is on top of the latest information will be able to better help you navigate it. Laws are continually changing as new issues arise surrounding ridesharing apps.
Were You Using a Ridesharing Service and Got into a Car Accident?
In Chicago, ridesharing services like Lyft or Uber are most often used as an alternative way to get from O'Hare Airport to a final destination or from home to the airport so riders don't have to pay airport rates for parking.
Depending on the weather and other factors, ridesharing is usually cheaper than a traditional cab, and likely more enjoyable than taking the Metra, which can break down on a whim, leaving passengers stranded.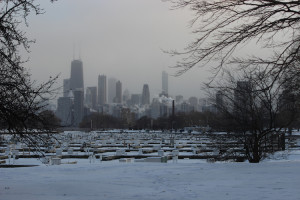 But Chicago also has weather, wintery stuff including sleet, snow and ice that can make travel treacherous no matter what mode of transportation you choose. There are bound to be accidents.
In 2016, weather triggered a 35-car pile-up on Chicago's Kennedy Expressway, leaving seven people seriously injured and numerous vehicles including two Ubers seriously damaged. The accident was attributed to lake effect snow and ice as well as low visibility due to blowing winds coming off of Lake Michigan.
Traditionally, when a car accident occurs, the insurance company of the driver at fault will cover the expenses, although having an attorney is an important step since insurance companies notoriously write policies that are confusing to policyholders so they can include language that will hold them liable for less in case of an accident.
Ride-sharing insurance is even more complex, given the addition of the third-party company orchestrating the transactions between drivers and riders.
While most ridesharing services have changed their insurance policies to ensure that passengers are covered while using the ride service, the fine print in those policies can still make collecting adequate compensation for your injuries complex.
That means it's important to have a personal injury attorney on your side to help secure a settlement that will cover the costs of your injuries, including medical expenses, therapy and lost wages as well as any pain and suffering associated with those injuries.
Hiring an experienced Uber or Lyft attorney will ensure that you not only have someone who can assess the value of your case, but also navigate the complex regulations associated with ride-sharing apps, which are set up as a way to avoid the regulations associated with cab services.
How to Sue Lyft or Uber – Who is Liable?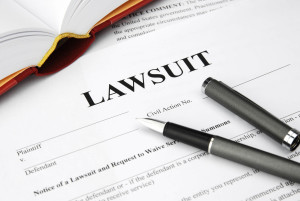 There are several parties that can potentially be held liable in the event of an accident:
The rideshare driver. Rideshare drivers, unlike taxi cab drivers, are generally considered independent contractors, and a driver may have his or her own insurance coverage that would cover damages in the event of an accident. Because traditional auto insurance policies are usually voided when a driver is using his or her vehicle to make money, many insurance companies are stepping in, offering policies specifically for ridesharing drivers.
The rideshare company. Illinois regulations required rideshare services to provide insurance coverage for their drivers as a way to protect passengers or others who may be injured in an accident.
Another driver who caused the accident. If another driver was at fault in your accident, his or her insurance company would be held liable for any damages.
Insurance companies are in the business of making money, so parties may attempt to place blame on each other in order to avoid paying for your claim, a complexity which won't happen with the right lawyer at your side.
Ridesharing programs, which merge the technology of smartphones, GPS systems and social media, are soaring in popularity, which is no surprise. The idea was one that was a welcome alternative to riding a crowded, often dangerous bus or subway or paying jacked-up taxi fares that charge by the minute.
Currently, more than 8 million people along use the industry leader, Uber, spending almost $2 billion annually on rides.
The premise is fairly simple. People who need a ride to the airport, want a designated driver for a date or need a lift to the grocery store while their car is in the shop can download an app – Uber and Lyft are the leaders in the industry – then log on and request a ride. The app then pairs them with a driver who will pick them up at a price that's easier on the budget than that of a taxi or a limo.
Ridesharing services are similar to taxis for passengers while acting as a referral service for drivers. The app tracks drivers so passengers know when their ride is going to arrive, and payments are processed through the service, which charges a user's credit card, depositing payments directly into a driver's account after taking a cut, making the transaction completely cashless.
Uber and Lyft both take about 20 to 30 percent of the fares riders pay, while other apps charge a fixed rate, such as Via, a $5-per-ride service that launched in New York City before adding Chicago to its roster.
Ridesharing is becoming increasingly popular, especially so among younger adults aged 18 to 29, the demographic most likely to use a ridesharing app. According to statistics, 15 percent of adults in the United States have used one of the apps, and of those, 17 percent use one on a daily or weekly basis.
The downside is that as ridesharing continues to grow in popularity, accidents also increase, creating a complicated legal landscape. It is one that will have to be consistently navigated, however, as ridesharing services become more mainstream.
Hiring a Lyft or Uber accident attorney can be the first step to recovering compensation if you or a loved one was injured.
Ridesharing Offers Some Benefits
There are plenty of things to like about ridesharing services.
They reduce congestion. A 15.9-mile stretch on the 1-90/1-94 interstate has the distinction of being one of the worst areas for commuters in the U.S., with traffic slowing to a crawl of 3.08 minutes per mile. That's slower than the current world record for running that distance by almost 45 seconds. Ridesharing services, which make carpooling an easier option by providing rides to up to six people at a time, can help alleviate some of that rush-hour traffic by pulling a number of vehicles off the road. According to a study by Harvard Business Review, if just 15 percent of solo drivers used a ride-sharing service, I could save $21 billion dollar a year related to congestion costs.
They can keep drunk drivers off the road. Drivers who might otherwise get behind the wheel despite having had a few cocktails can instead call a ridesharing service if the option is available. According to researchers at Temple University, ridesharing services in California have reduced DUI deaths by about 5 percent. If ridesharing services were available nationwide, it would save 500 lives and $1.3 billion in related costs, researchers said.
In Riverside, Illinois – a first for the state – Lyft teamed up with local police by offering discounted rates to people who were out on bond after a DUI arrest as well as passengers in a vehicle stopped for a DUI to help lower drunk driving rates. According to a study by Lyft, 87 percent of passengers are more likely to avoid driving while intoxicated if Lyft is available; and 48 percent of passengers will call Lyft for friends or family members who need assistance after drinking. Riverside police officers will distribute the discount cards.
They can save fuel and the environment. With fewer vehicles on the road, there is less fuel consumption, reducing the need for fossil fuels and reducing the greenhouse gases associated with their emissions.
It makes a difference, experts say. Automobiles are responsible for 27 percent of the nation's hydrocarbon emissions, 51 percent of carbon monoxide emissions, 20 percent of nitrogen oxide emissions and 18 percent of carbon dioxide emissions, according to research. Reducing the number of vehicles on the road through ridesharing can help reduce those numbers, improving air quality and reducing pollution that contributes to global climate change.
Ridesharing Apps: A Closer Look
You have likely heard of Uber and Lyft, but they are not the only ridesharing service around. Many have come and gone, unable to compete with the larger competitors.
Here are the services available in the Chicago area and Illinois right now:
UBER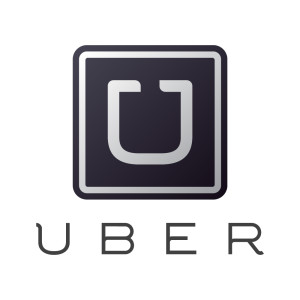 The first company to introduce the ridesharing concept, Uber has attracted both passengers and drivers since it first began ridesharing in 2011.
The app can be used in cities across the world – currently, the San Francisco-based company is available in 633 cities worldwide – not only for ridesharing, but also food delivery services, a relatively recent venture for the company. In most cities, passengers are allowed to select from available drivers and pay a quoted rate at the start of the ride.
Uber offers various service levels, although not all options are available in all cities, including:
UberPOOL. This is the least expensive level of service, and allows riders to share with another passenger going in the same general direction.
UberX (UberPOP in some European cities). UberX offers a private ride for one to four people in a sedan.
UberXL. This option offers larger vehicles to carry up to six passengers and luggage comfortably.
UberSELECT. Those looking for a more upscale ride can choose this high-end vehicle category, for one to four people.
UberBLACK. Uber's original rideshare option, UberBLACK features high-end vehicles in sleek black paired with professional drivers, and is aimed at date night or for business use.
UberSUV. This high-end option is suitable for group rides.
UberLUX. UberLUX is Uber's most stylist option, and features luxury cars and professional drivers.
UberGo. This option, available in India, pairs riders with hatchbacks.
UberAUTO. This Pakistani offering offers rickshaw service.
UberTAXI. This option, available in some cities, links riders with taxis using Uber's software application.
UberEATS. Meals can be deliveries from participating restaurants using Uber drivers. UberEATS is available in 71 cities.
UberRUSH. This courier service is available in New York City, Chicago and San Francisco.
UberBOAT. This Istanbul offering is a water-taxi service that transports users across the Bosporus Strait via boat.
Uber also offers Christmas tree delivery and participates in National Cat Day and National Ice Cream Month events in some cities.
Uber does not allow tipping.
LYFT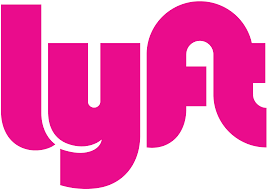 Lyft was also founded in San Francisco in 2012, and now operates in approximately 300 cities.
Like Uber, Lyft also has various levels of service available, including:
Lyft Line. This low-cost option, available only in some cities, pairs riders with other passengers if they are traveling in the same direction.
Lyft. This basic version matches passengers with nearby drivers.
Lyft Plus. Perfect for group rides, Lyft Plus pairs passengers with six-seat vehicles.
Lyft Premier. This high-end option – ideal for date night or business use – pairs passengers with luxury cars.
Lyft drivers undergo a background check and an in-person interview, and low-rated drivers are dropped from the company.
Lyft does allow tipping.
VIA
Via, a New York-based rideshare company, offers $5 rides that can be booked in seconds with an average wait time of five minutes.
The service offers low fares because it pairs riders with drivers going in the same direction, and it is only available on weekdays between 6:30 a.m. and 9 p.m.
"We fill in the gaps in the existing transit system," says Via CEO Daniel Ramot said. "We think of the [Via] vehicle as a dynamic bus rather than a private taxi you'd be sharing with another person."
To that end, riders are given a "virtual bus stop" within a block or two of their location so that they don't have to travel too far and rides don't have to drive out of their way to pick them up. Rides will wait about a minute before continuing on their trip.
Rides are $5 for those who prepay using the app or $7 for single rides that are not prepaid.
Via fares can be paid with a commuter benefits card.
CARPOOL ILLINOIS
This ridesharing service is available throughout Illinois, and connects those in need of a ride with those who are driving via website.
Those interested in carpooling post their routes online, along with departure times and the number of passengers.
The service is free, but the only background check Carpool Illinois does is an email verification.
ZIPCAR
Zipcar is a car sharing app that uses either an iPhone or Android app to find available vehicles near you. Drivers use the app to find a vehicle, then drive off, delivering the car to the same spot where it was picked up. Drivers are allotted 180 miles per day, making it a great option for getting around the Windy City without paying multiple fees.
Other car-sharing services include RelayRides and Getaround, two peer-to-peer services that allow those who aren't using their vehicles in the Chicago area to rent them out by the day or week, Hertz 24/7, a car share that allows for one-way trips due to the number of Hertz locations, Enterprise CarShare, which has rates as low as $6.75 per hour but uses website reservations rather than a mobile app.
DIVVYRIDE
DivvyRide is a website that links riders interested in carpooling with other riders on road trips, allowing special features such as selecting a ride based on musical preferences.
The site maps the route, estimates the cost of the drive based on current gas prices and has a feature that allows riders to book a ride up to a year in advance, which is ideal for those looking to travel from state to state.
CRAIGSLIST
Those who need a ride to or from a specific place can run an ad under the Rideshare section of Craigslist.
Those who are available for ridesharing – but don't want to pay the fees associated with ridesharing – can also offer rides.
The following rideshare services are doing well in their current markets and have the potential to expand to the Chicago area:
FASTEN
Currently available in Boston and Austin, where it landed the coveted SXSW contract, Fasten was founded in 2015 as a more profitable, cheaper option aimed at Boston-area college students. The ridesharing app, which like Uber and Lyft requires as GPS-enabled smartphone, allows riders to enter a start and end location and choose either a four- or six-seat vehicle. Fasten also allows riders to pay extra during times that are in demand in order secure a ride, and allows both riders and drivers to decide whether or not they want to accept a ride or a ride request.
Fasten is currently matching tips that drivers earn, donating the proceeds to the American Civil Liberties Union.
GET ME
The company tagline is "Get Me somewhere or something," and it merges both ridesharing and delivery services.
The Texas-based service is available in Austin, Dallas, Houston, Galveston and San Antonio.
Several different delivery or ridesharing options are available, including:
Motorbikes. For deliveries, motorbikes are used to deliver smaller items.
Cars. Two-door and four-door cars are available for ridesharing purposes.
SUVs. For larger groups or extra luggage, and SUV ensures that there's plenty of room for both.
Pickup trucks. Given the diverse nature of deliveries, pickup trucks are available for larger cargo such as items purchased from a furniture or home improvement store that need to be transported to a passenger's home.
Limos. Get Me has partnered with limo services, and offers services for up to 10 people.
RIDE FARE
Launched by former Uber and Lyft driver, Ride Fare started in Scottsdale, Arizona, and temporarily expanded to Austin, but left after Uber and Lyft returned to the Texas city.
The ridesharing service sets itself apart from the others by allowing passengers to choose their favorite drivers, and it does not implement a surge fee for rush hour services. It also allows passengers to schedule rides for up to a week in advance.
But What About the Regulations? Ridesharing Services Raise Questions
Before you answer a classified ad to get a ride – and before you consider using a ridesharing service, for that matter – you might want to think about the risks and potential problems associated with such services.
Ridesharing services are typically cheaper than taxis, which is part of their appeal, but rush-hour rate hikes can quickly erase the cost savings.
Recently, Uber and Lyft were both forced to issue refunds after commuters turned to the ridesharing apps after a body on the tracks shut down a Chicago commuter train, only to find the rates had jumped sky-high in the wake of the accident.
Both companies said that surge pricing went into effect due to the increased demand, with some riders paying up to $150 to get to their destinations.
"Our team worked diligently to monitor the situation and get more drivers on the road," said an Uber spokesperson, while Lyft said in a statement, that "demand quickly outpaced supply and prime time pricing did occur." The pricing reflects the effort required to move more drivers from others regions to high-demand areas. "It is unfortunate that at least two rideshare companies chose to take advantage of this morning's difficult commuter situation," said Chicago's Department of Business Affairs and Consumer Protection in a statement.
Uber also took advantage of surge pricing on New Year's Eve of 2015, when price went as high as 10 times the normal rate. (One passenger paid nearly $500 for a 24-minute ride.)
While pricing is one potential pitfall customers face when using a ridesharing service, insurance coverage is a bigger issue, especially for the smaller companies that are still flying under the radar.
How to Choose the Right Lyft or Uber Car Accident Attorney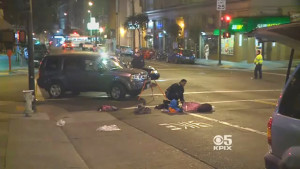 In the event of an Uber or Lyft injury or wrongful death, having the right attorney – one with experience in handling ride-sharing cases and a deep understanding of the laws governing insurance regulations – will help determine whether a ridesharing service's insurance or your driver's insurance (which usually rejects claims if a car is being used for work) will be held responsible for covering your claim.
A good injury lawyer will also help ensure that you secure a fair settlement that will cover any and all expenses related to your injuries. Look for someone with experience handling ridesharing lawsuits and claims.
Frequently Asked Questions About Lyft, Uber and Ridesharing
Uber Injury Questions
I was injured in an Uber: what are my rights?
Uber requires all of its drivers to carry personal auto insurance. In addition to their personal insurance, the company has a one million dollar Uber drive liability policy.
So, if an Uber driver causes a car accident and you are in the vehicle, the company will pay out up to one million dollars per accident for injuries, damages, and losses.
The most important thing to understand when it comes to your rights when injured from an Uber accident is that the Uber driver must have used the Uber app to arrange the ride.
Uber's insurance will only kick in when a drive has matched with a rider.
In some cases, Uber may cover the accident if the driver does not carry auto insurance. When dealing with an Uber accident claim, there are many legal issues that can arise. When you sign up for Uber, there is a part of the user agreement that states that riders assume the risk associated with driving with an Uber.
Because there are several legal issues that may arise, you should contact an injury attorney if you have been in an accident while a passenger in an Uber car.
Can I sue Uber if I get hurt in a car accident?
If you get hurt in a car accident, it is unlikely you will be able to sue Uber directly. Uber drivers are considered independent contractors, rather than employees.
This means the company can deny liability for any crash that involves their drivers. Laws regarding liability in these cases vary from state to state. In extreme cases, you can sue Uber directly.
These extreme cases include instances when Uber had done something wrong.
If Uber had hired a driver with a history of assault and robbery and the driver had robbed and injured a passenger, for example, you would be able to sue Uber.
But, for injuries associated with car accidents, you will be suing the driver directly.
Who is liable for injuries if you were injured in an Uber accident?
If you are injured in an Uber accident, liability depends on the circumstances of the accident.
If the accident is the Uber driver's fault, the driver is liable. Since all Uber drivers are considered independent contractors who are required to carry their own personal auto insurance, liability would fall on the actual driver.
If another driver is at fault, the other driver's insurance policy would pay the claim. If the at-fault driver does not have enough insurance to cover your injuries and medical bills, Uber has a one million dollar underinsured motorist policy that could kick in.
Can you sue an Uber driver?
If you have been in a car accident while a passenger in an Uber car, you can sue the driver. Liability in car accidents that involve Uber drivers generally falls on the driver.
Uber drivers are considered independent contractors. As part of their contract, they are required to carry their own personal auto insurance.
If you are involved in an accident that is the fault of an Uber driver, the driver's personal insurance will kick in. If their personal insurance does not cover the extent of your injuries or medical bills, Uber carries an additional policy that will cover the remaining expenses.
Their one million dollar underinsured motorist policy will usually apply to expenses that exceed a driver's personal auto insurance coverage.
How do I get a rideshare settlement?
If you have been in an accident that occurred while you were using a rideshare service, the rideshare driver is liable for any injuries or illnesses that occurred as a result of the accident.
Rideshare companies require their drivers to carry their own personal auto insurance because they are considered independent contractors. If the cost of your injuries exceeds the personal coverage held by the rideshare driver, most rideshare companies carry additional insurance coverage that will kick in to cover any extra expenses.
A personal injury attorney can help you navigate the process of getting a rideshare settlement for your injuries sustained in an accident that was a rideshare driver's fault.
Who do I sue in a rideshare accident?
If you are a passenger in a rideshare accident, liability will generally fall on one of two people. If the accident is the rideshare driver's fault, you will sue the rideshare driver.
Rideshare drivers are required to carry personal auto insurance.
If the driver has failed to carry insurance, then you may be able to sue the rideshare company directly.
If the accident is the fault of another driver, they will be liable for any injuries sustained in your accident. Their personal auto insurance will cover your expenses.
Rideshare Injury Questions
Can you sue a rideshare driver?
Yes, you can sue a rideshare driver. Rideshare drivers are considered independent contractors. They are not direct employees of the rideshare companies.
As a result, they carry their own personal insurance and are liable for any injuries passengers may sustain during a motor vehicle accident that is their fault.
While most rideshare companies carry additional insurance policies that cover underinsured motorists.
I am a Rideshare car accident passenger, what should I do?
If you are a passenger in a rideshare car accident, you are entitled to expense coverage for injuries sustained in that accident.
To ensure you get the coverage you deserve, it's important to take your own steps to preserve the facts of the accident. Like you should do if you are driving during an accident, make sure 9-1-1 is called. Take your own pictures of the accident, so you have your own evidence.
Write down all names, address, and phone numbers of witnesses. Collect the information of both drivers involved.
Take a screenshot of your rideshare ride and receipt on your phone. These are all important steps that can protect you if you were a passenger in a rideshare car accident.
Lyft Injury Questions
Can you sue a Lyft driver?
Lyft drivers are not protected against lawsuit.
If a Lyft driver has caused a car accident, the company carries liability insurance that covers up to one million dollars in damages. Some Lyft drivers choose to carry their own rideshare coverage. Personal rideshare coverage will be the first insurance used to cover injuries that result from a Lyft car accident.
If the expenses associated with injuries exceed the driver's personal automobile insurance, Lyft will cover additional expenses up to one million dollars for any injuries that are sustained while a passenger is riding in a Lyft vehicle.
Will Lyft cover my injury?
Lyft provides primary automobile liability, contingent comprehensive and collision, and uninsured/underinsured motorist coverage for their drivers.
This means that Lyft drivers are covered for one million dollars per accident if the accident is their fault. Sometimes, Lyft drivers choose to carry their own insurance.
If your injury exceeds their coverage, Lyft's insurance will then kick in. Lyft also covers your injuries if the accident was caused by a driver that is uninsured or underinsured.
Will Lyft cover my medical bills?
If you accrue medical bills from an accident caused by a Lyft driver, your medical bills will be covered. Some Lyft drivers carry their own personal rideshare auto insurance.
In this case, the driver's insurance will cover any injuries that result from a Lyft car accident. If your injury expenses exceed the driver's coverage, Lyft carries an additional one-million-dollar policy that will cover your medical bills.
All passengers of Lyft vehicles are covered under this policy when they are in a Lyft vehicle. Lyft also carries insurance that covers underinsured and uninsured drivers.
So, if the car accident is not your Lyft driver's fault, but the at-fault driver does not have sufficient coverage, Lyft will still take care of your medical expenses through their insurance policy.
Will Lyft give me a settlement?
If Lyft's auto insurance policy covers you during a car accident involving a Lyft driver, the insurance company will assess the accident and the extent of your injuries.
The insurance company may award you a settlement amount that covers any expenses associated with injuries determined to be caused by a car accident involving a Lyft driver. Settlement types and amounts depend on each individual case.
I was a Lyft car accident passenger and am hurt
If you are a passenger in a Lyft vehicle that has been involved in a car accident, it is important you take the proper steps to ensure you are covered.
Although the Lyft driver will gather evidence and information pertaining to the accident, you should collect information on your own.
You should not rely on the Lyft driver to provide you with the information needed for coverage.
There are a lot of things that can go wrong if you do this. Be sure 9-1-1 is called if an accident occurs. Take pictures of the accident scene.
Collect information from both drivers including name, phone numbers, addresses, and insurance information. Take a screenshot of your Lyft app showing you were in an active ride at the time.
A personal injury attorney can help you. Call us at 312-635-4000 for a free consultation.