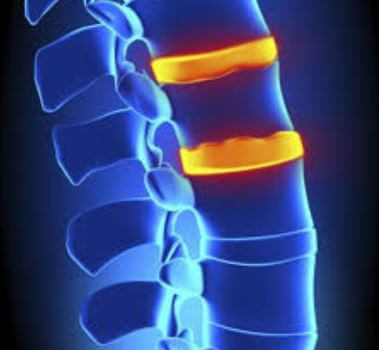 Have you been told you need spinal fusion surgery? Are you a patient who underwent a spinal fusion surgery that failed? Spinal fusion is a surgery that permanently joins bones in the spine. Unfortunately, some spinal fusion surgeries fail. In some cases, failed spinal fusion surgery is a result of defective medical devices that doctors use. When a spinal fusion surgery fails as a result of a defective device, patients may be entitled to financial compensation. Here's everything you need to know if you think you have a failed spinal fusion lawsuit.
What Is a Spinal Fusion?
It does sound complicated, but spinal fusion is a common surgery that fuses two or more bones in the spine. The bones, called vertebrae, are fused together to form one solid bone. In many cases, this surgery is necessary because a patient's spine is no longer capable of supporting the normal load and stress of the body. These cases are generally due to injury or disease. When external measures like braces and therapy are not enough, surgery is usually required.
When a patient undergoes spinal fusion surgery, the surgeon goes in to remove intervertebral discs of cartilage. Once these are removed, they are replaced with metal devices that stabilize the spine. Metal plates or rods are attached to the vertebrae using bone screws, wires, and hooks. Spinal fusion is commonly used to treat spinal injuries and diseases like:
Acute trauma
Herniated discs
Bone fractures
Degenerative disc disease
Chronic back pain
Nerve damage
Scoliosis
Spinal stenosis
Tumors
Most Common Spinal Fusion Complications, Risks, and Injuries
Complications can arise in any surgery. And, spinal fusion surgery is no different. Some of the most common injuries, risks, and complications that arise with spinal fusion surgery include:
Defective or broken spinal implants
Incomplete fusion
Continued health problems after surgery
Chronic pain
Inflammation
Infection
Blood clots
Nerve damage that is either temporary or permanent
Spinal cord damage
Complications of anesthesia
Sexual dysfunction
Paralysis
Death
The Anatomy of the Spine and How It Is Affected by Spinal Fusion Surgery Failure
The spine is generally described as being divided into three major sections. These include the cervical spine, the thoracic spine, and the lumbar spine. Each section is made of individual bones called vertebrae. There are 7 cervical, 12 thoracic, and 5 lumbar vertebrae in the spine. Each vertebrae is made up of several parts. The vertebrae make up the weight bearing capabilities of the spine.
The spine is also made up of:
Joints
Discs
Nerves
Muscles
Ligaments
Spinal cord
Meninges
When the spine is injured, it may be impact a patient in the following ways:
Loss of sensation
Loss of muscle strength
Loss of bowel, bladder, and sexual function
Loss of mobility
Inability to stand
Chronic pain
Nerve damage
Risk of blood clots
Permanent or temporary paralysis
Involuntary muscle spasms
Sensory loss
Death
Common Causes of Failed Spinal Fusion Surgery
The three most common causes of failed spinal fusion surgery are medical malpractice, defective implant devices, and natural causes. When spinal fusion surgery fails as a result of medical malpractice, your doctor may be responsible. Your surgeon is responsible for medical malpractice with spinal fusion surgery if:
They are negligent in performing the procedure or fail to recognize signs of complications
They recommend the procedure with the knowledge that it is not a good idea or they don't inform you about your alternative options
They fail to fully inform you of the risks before your surgery
In order to prove medical malpractice when it comes to failed spinal fusion surgery, you need to determine whether another reasonably competent surgeon is the same position would make the mistake. If your doctor failed to inform you of the risks or complications, you will need to prove that a reasonable patient would have wanted to be informed and a reasonable doctor would have offered the information. While medical malpractice is a more difficult lawsuit to prove, many patients have won their settlements.
When a failed fusion surgery is a result of defective implant devices, lawsuits are generally easier to prove. The most common lawsuits involved failed devices involved the following legal reasons for liability:
Surgical implant defect was a result of poor design, marketing, or manufacturing
A surgical implant was marketed as safe and effective even though the manufacturer knew it wasn't
The manufacturer knew or should have known about the defects
The manufacturer failed to warn patients about the implant defects or potential hazard to health
The most commonly known failed spinal fusion surgery lawsuit against a manufacturer is the case involving Medtronic. In 2002, the Food and Drug Administration approved Medtronic's Infuse Bone Grafts. These concentrated synthetic proteins were used for spinal fusion surgery. In 2015, the FDA approved their use for lumbar procedures. Prior to this approval, titanium cages were implanted to reinforce the spinal column and Medtronic's Infuse Bone Grafts were approved with the requirement that certain polyetheretherketone cages be used to reinforce the spinal column during the fusion.
The potential risks of Medtronic's Infuse Bone Grafts included:
Infection
Male sterility
Urinary problems
Nerve and bone injuries
Increased possibility of cancer
Unfortunately, up to half the patients treated with Medtronics' device ended up with serious medical complications. To make matters even more unfortunate, the device was used on children. This proved to be a bad choice because children's bones are still growing. To further complicate this, it was revealed that Medtronics paid doctors to withhold the disclosure of the potential risks.
Over 10,000 lawsuits were filed against Medtronic. 4,000 claims have already been settled and the rest are predicted to be settled. In 2015, the FDA updated their original 2008 warning that the Medtronic Infuse Bone Grafts can cause excess bone growth and crowd organs in children. This was added to the public health warning that the injection could cause swelling of the neck and throat tissue, compress the airways and neurological structures of the neck, and result in difficulty swallowing or breathing.
What Should I Do If I Think my Spinal Fusion Surgery is Causing Issues?
The most important course of action if you think your spinal fusion surgery has failed is to contact your medical professional immediately. They understand the routine problems that can arise and will be able to determine if an issue exists and how to treat it. They will know whether your symptoms are normal, whether they are permanent or temporary, and whether or not they require additional help. If it is determined that your spinal fusion surgery has failed, you should talk to an attorney when you can.
It's important to understand that many states have a statute of limitations with personal injury cases. The sooner you talk to an attorney about your case, the better they can preserve your claim if they feel you have legal reasons for a lawsuit. When it comes to failed spinal fusion surgery, you need a personal injury attorney. The understand the law and the process and requirements involved with medical malpractice, personal injury, and product liability.
If your complications and pain warrant a lawsuit, your personal injury attorney in Illinois can help you navigate the system. They will gather all the information you need for a successful outcome.
Since many patients who undergo a failed spinal fusion surgery are entitled to compensation, hiring a personal injury attorney can help get you the outcome you deserve. Financial compensation may include coverage for:
Medical expenses including doctor's bills, hospital bills, recovery therapy, medication, and follow up
Caregiver expenses accrued during recovery
Lost wages resulting from time off work while you were injured
Compensation for any short or long term disability including additional coverage for loss of consortium
Compensation for pain and suffering
Additionally, the families of patients who die as a result of failed spinal fusion surgery may be entitled to wrongful death compensation. While this won't make up for the loss of your loved one, it can help ease the financial impact that comes when a member of the family dies. If you or someone you love had a failed spinal fusion surgery that was a result of medical malpractice or manufacturer negligence, contact a personal injury attorney to ensure you get the financial compensation you deserve.
"
David Delivered More than Expected for Me in Every Way
"
5 stars
"Working with David was a pleasure. From the first time I spoke to himI felt at ease with him as he seemed more concerned with my well-being before all. He was always keeping me updated on everything every step through the process and was always available for me if I had a question. David delivered more than expected for me in every way and I would recommend him to anyone. A real class act with your best interest at heart!"
Frank T.
https://schwanerinjury.com/wp-content/uploads/2018/12/spine.jpg
350
379
Julie Dunn
https://schwanerinjury.com/wp-content/uploads/2016/04/Logo-837x321.png
Julie Dunn
2018-12-20 08:00:24
2018-12-19 22:49:28
Spinal Fusion Lawsuits and Settlement Guide