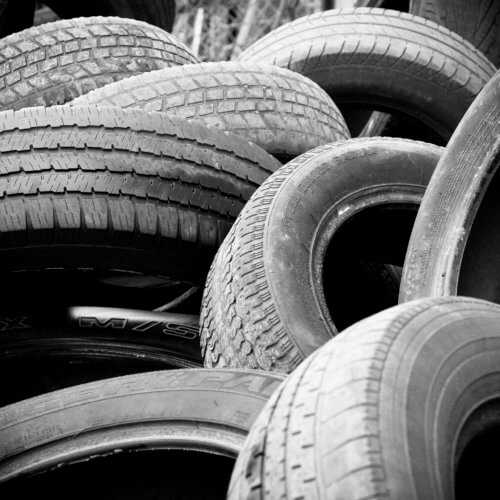 Motor vehicle accidents can lead to serious devastation if you or your family member are injured. Accidents can happen for several reasons, but what happens when an accident occurs because of a malfunction with your tires. And, who is responsible if the malfunction is due to manufacturer negligence? If you were injured from an accident caused by tire manufacturer negligence, you may be entitled to compensation.
What Causes Accidents Involving Tire Manufacturer Negligence?
Defective tires can be the main cause of a motor vehicle accident. The tires of your vehicle are responsible for transferring the weight of the vehicle through the axle to the ground. Your tires provide traction and steering as you navigate the road. As a driver, you rely on your tires to control your vehicle at high speeds and avoid obstacles you may find in the road. If a tire is defective, serious problems can arise. Defective tires can cause you to lose control of your vehicle. This can cause an accident that leads you, your passengers, other drives, or other people on the road to serious injury.
The most common tire defect occurs when the treads are separated from the tire. When this happens, weak points in the tire cause a blowout. Treads can be separated because of manufacturing defects, design defects, or the sue of inferior products to make or repair tires. If the treads become separated from your tire, it may cause you to lose control of your vehicle. When manufacturer issues lead to blowouts, extensive damage may occur. At high rates of speed, tire blowouts can cause drivers to lose control, drive off the road, or crash into something.
What Causes Manufacturer Negligence?
Strict liability for tire defects occurs when manufacturer negligence is the cause of the issue. Product defects involve one of the following issues:
Manufacturing defects
Design defects
Inadequate warning defects
Manufacturing defects occur during production when a product is produced differently than the manufacturer's design or specifications or the typical units of the same product line. Design defects occur when a tire failed to perform as safely as a consumer would expect when used in a reasonable manner or the benefits of the design do not outweigh the risk of danger. Warning defects occur when warnings or safety instructions were not adequately provided by manufacturers, distributors, or sellers.
When Is a Consumer Entitled to Compensation for Injuries Sustained Due to Manufacturer Negligence?
If you were injured as a result of an accident from a defective tire, you may be able to file a personal injury claim again the manufacturer, distributor, or tire seller. Anyone injured in a vehicle crash caused by a defective tire may be able to file a lawsuit for damages. When victims file a tire manufacturer negligence suit, they may be entitled to the following damages:
Lost wages
Medical bills
Hospital bills
Pain and suffering
Car repairs
Lost earning potential
Loss of consortium
If you, or someone involved in an accident with you, die as a result of tire manufacturer negligence, the family of the deceased may be entitled to wrongful death compensation. When an accident occurs because of manufacturer negligence, damages for the losses associated with the accident are often awarded.
Compensatory damages can be divided into economic and non-economic damages. Economic damages are those that have an easily determined value and non-economic are those that are based on other losses suffered form the accident and are more difficult to determine.
Who Is Liable?
If a motor vehicle was not a result of driver's negligence, strict liability may be imposed. Those liable for tire defects include tire repair shops, mechanics, used tire sellers, and tire manufacturers. In addition, tire manufacturers are required to meet government safety standards to avoid faulty tires. Every year multiple complaints lead to investigations and product recalls.
Injuries from tire defects can include:
Cuts and abrasions
Injury requiring extended hospital stay
Injury requiring surgery
Head injuries
Internal injuries
Broken bones
Lost limbs
Property damage
Mental strain
Death
Should I Hire a Personal Injury Attorney in Illinois?
If you or someone you love is the victim of a car accident caused by tire manufacturer negligence, you may be entitled to compensation. Every year, a multitude of personal injury claims are filed due to this type of negligence. As a result, millions of dollars have been awarded to benefit those affected.
Of course, compensation can never reverse the permanent damage of injuries and losses sustained as a result of this type of accident, but monetary compensation can help absorb some of the financial impact that results. When you hire an Illinois personal injury attorney, they will help you navigate your case so you can focus on your medical treatment, healing, and rebuilding your life after this type of life-changing event.
A personal injury attorney will help determine if your accident is a result of tire manufacturer negligence. Additionally, they will help gather evidence, properly investigate, and determine what about of compensation you deserve. If you've been involved in an accident that is a result of a tire defect, a Chicago personal injury attorney can help you seek justice and recover all the lost financial resources you've sustained as a result.
"
David Delivered More than Expected for Me in Every Way
"
5 stars
"Working with David was a pleasure. From the first time I spoke to himI felt at ease with him as he seemed more concerned with my well-being before all. He was always keeping me updated on everything every step through the process and was always available for me if I had a question. David delivered more than expected for me in every way and I would recommend him to anyone. A real class act with your best interest at heart!"
Frank T.
https://schwanerinjury.com/wp-content/uploads/2018/11/Tire-Manufacturer-Negligence-Lawsuit-Guide.jpg
2056
3088
Julie Dunn
https://schwanerinjury.com/wp-content/uploads/2016/04/Logo-837x321.png
Julie Dunn
2018-11-02 08:00:30
2018-11-01 22:24:42
Tire Manufacturer Negligence Lawsuit Guide