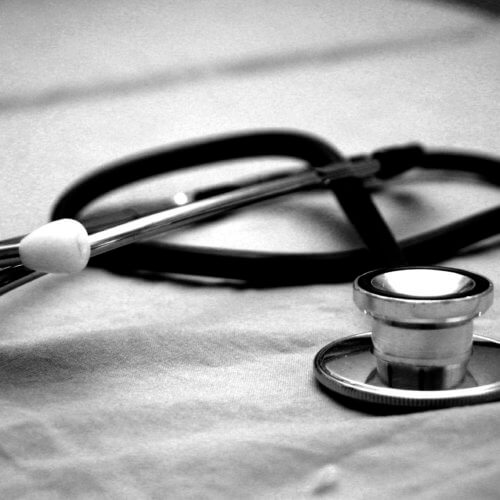 Have you had a hernia surgery that resulted in further injury, illness, or damage? Do you think your case is one of medical negligence? Hundreds of thousands of patients undergo hernia surgery each year. Unfortunately, some of these surgeries result in further medical treatment as the surgery creates new complications. If you or someone you love undergo hernia surgery that results in the need for further medical treatment, talk to a medical malpractice attorney in Illinois to see if you are entitled to compensation.
What Is a Hernia?
A hernia occurs when fatty tissue of a portion of an organ pushes through a tear or weakened spot in the abdominal wall muscles. Bladder, bowel, or intestinal organs are commonly related to hernias. The main types of hernias are Hiatal hernias and Inguinal hernias. Hiatal hernias occur in the stomach and Inguinal hernias occur in the groin. The leading cause of a hernia is abdominal wall weakness. Other causes include:
Family history
Injury
Surgery
Obesity
Pregnancy
The most common symptom of a hernia is pain. Hernias are usually treated through surgery. Hernia surgery involves re-positioning the tissue or organ and repairing the tear in the abdominal wall. The two most common types of hernia surgery are open surgeries or laparoscopic surgeries. Traditional open surgeries require your surgeon to open you up to perform the surgery. Laparoscopic surgeries involved a keyhole incision that allows surgeons to insert long instruments and cameras to conduct the surgery with minimal invasion.
As with any surgery, there are risks and complications involved with hernia surgery. The most common risks include:
General anesthesia risks
Hernia return
Bleeding
Infection
Most Common Injuries from Hernia Surgery
While hernia surgery is common, there are also injuries that are commonly sustained as a result of your surgery. In some cases, your injury may be a result of medical negligence. The most common injuries from hernia surgery include:
Bladder injury- Bladder injury most commonly occurs during port placement. Since the human anatomy involves many different organs and body parts, you risk injuring those organs when you have hernia surgery.
Bowel injury- Although rare, bowel injury can occur when doctors perform surgery on large hernias. Bowel injuries can be particularly dangerous and often result in serious medical complications.
Vascular injury- Another common injury of hernia surgery is vascular injuries. This is because of the many vessels involved in the area being treated. Vascular injuries can be particularly dangerous when they result in bleeding.
Injury to the vas deferens- An injury to the vas deferens often occurs during the dissection of the hernia sac. It results in fibrotic narrowing of the vas.
In addition to injury, post surgery complications include:
Hematoma formation
Urinary retention
Neuralgias
Testicular pain and swelling
Mesh and wound infection
Recurrence
In more severe cases, hernia surgery can lead to internal bleeding, loss of organs, sepsis, and death.
Medical Negligence During Hernia Surgery
In some cases, complications or injury may be a result of medical negligence. It is important to identify whether your injury or complication was a result of medical negligence because you might be entitled to compensation as a result.
One of the most common causes of injury after hernia surgery is a result of ischemic damage. Ischemic damage is caused from a restriction in the blood supply to tissues due to a shortage of oxygen needed for cellular metabolism. In cases of Inguinal hernias, damage can be done to areas of the groin. For men, this can be particularly damaging because there have been cases where this leads to the removal of the testicle.
Serious side effects from medical negligence during hernia surgery include:
Infection, often with an infectious tract known as a fistula
Mesh migration that erodes into an organ
Mesh migration that constricts or perforates an organ
Disabling pain due to improperly positioned mesh
Excessive scar tissue
Bowel obstruction
Intestinal tract blockages
Mesh loosening that results in the recurrence of hernia
In men, complications with the testicles that may result in the need for removal surgery.
The most common causes of medical negligence include:
Failure to diagnose symptoms
Improper diagnosis of symptoms
Delay in diagnosis that results in weakening of surrounding muscles or further injury from the hernia
Errors during surgery that result in nerve damage or damage to the surrounding organs
Failure to carry out surgery properly
Do I Need a Hernia Malpractice Attorney?
If you or a loved one suffered injury from a hernia surgery in Chicago, you should consult an attorney. They will be able to help determine whether or not your injury or further illness was a result of medical malpractice. When your hernia surgery results in further damage, extensive medical bills, missed work, and pain and suffering, it's time you get the compensation you deserve if it was a result of medical negligence.
A medical malpractice attorney in Illinois can help you get the compensation you deserve. When you find an experienced Chicago medical malpractice attorney, they can help you determine if medical negligence played a factor, gather the information needed to make a claim, determine the amount of compensation you deserve, and give you a good chance at winning your case.
When you are injured at the hands of medical negligence, it can cause a number of long-term repercussions that no one wants to deal with. Let your medical malpractice attorney fight for you so you can focus on healing and moving past your injury.
"
David Delivered More than Expected for Me in Every Way
"
5 stars
"Working with David was a pleasure. From the first time I spoke to himI felt at ease with him as he seemed more concerned with my well-being before all. He was always keeping me updated on everything every step through the process and was always available for me if I had a question. David delivered more than expected for me in every way and I would recommend him to anyone. A real class act with your best interest at heart!"
Frank T.
https://schwanerinjury.com/wp-content/uploads/2018/11/Hernia-Surgery-Medical-Malpractice.jpg
2362
3543
Julie Dunn
https://schwanerinjury.com/wp-content/uploads/2016/04/Logo-837x321.png
Julie Dunn
2018-11-01 08:00:22
2018-11-01 22:29:38
Hernia Surgery Medical Malpractice