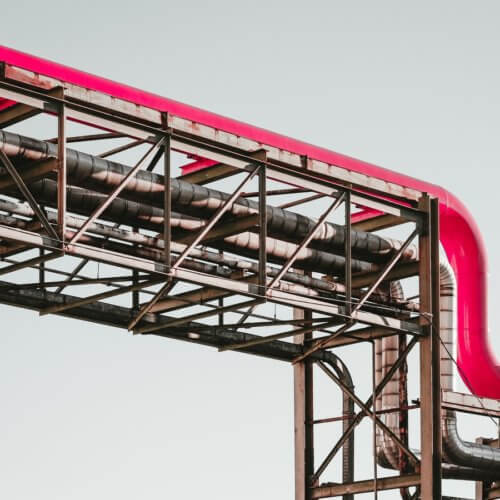 Construction work can be risky, but pipeline construction workers face a heightened risk of danger on the job. With high fatality rates, pipeline workers may be at risk of becoming injured at work. In 2016, pipeline construction workers in the United States died on the job 3.6 times more often than the average worker. If you or someone you love has experienced a work injury as a pipeline construction worker, it's important you know more about the benefits you may be entitled to and how to navigate them.
What Are the Dangers of Being a Pipeline Worker?
Understanding the dangers of being a pipeline worker are the best way to avoid injury. Common hazards for those who work in the pipeline industry include:
Electrical hazards
Fatigue
Confined space hazards
Poor weather conditions
Driving hazards
Repetitive motion hazards
Line of fire hazards
Stored energy release
Dust, fume, and toxic gas inhalation
Overhead/underground power line hazards
Chemical hazards
When you have a good working knowledge of the workplace hazards, it allows you to identify and avoid these dangers. Although some hazards are obvious, there are many invisible hazards when working in this industry. One of the most common invisible hazards is being overcome by toxic gases or lack of oxygen. Working in a confined space can be dangerous is they aren't properly ventilated.
What Are the Most Common Injuries of Pipeline Workers?
More often than not, injuries suffered by pipeline workers are severe. The most common amongst them include:
Burns- Since many pipeline workers deal with oil, burns are common. Oil is a flammable substance. First, second, and third degree burns can be a result of pipeline work.
Traumatic Brain Injury- Whether falling, or hitting the head on some object on the job, head injuries are common amongst pipeline workers. Traumatic brain injuries can be a result of head injuries from pipeline workers. They can lead to disorientation, confusion, and behavioral changes.
Disfigurement- A person may become disfigured in a number of ways. Scarring, amputation, and even paralysis can be a result. Common injuries of pipeline workers involve disfigurement. Disfigurement injuries are particularly difficult to deal with because they can affect quality of life and mental anguish.
Since pipelines help transport oil and gases, there is always a risk of explosion. When a pipeline explodes, injuries to pipeline workers generally result in fatalities.
Pipeline Worker's Compensation Claims
If you or someone you love is injured on the job as a pipeline worker, you may be entitled to worker's compensation benefits for your injury. Anytime someone suffers injury or death on the job in Illinois, they are entitled to worker's compensation benefits if the employer or jobsite is at fault. The Illinois Worker's Compensation Commission requires all employers to carry worker's compensation insurance.
It is the employer's responsibility to supply a safe jobsite for all employees. If they do not, your employer is subject to liabilities for the injuries you sustained as a result of the unsafe conditions. If your injury meets the requirements set in place by state law, a worker's compensation attorney in Chicago can help you navigate the court system.
The requirements for worker's compensation benefits in the state of Illinois include:
You must have sustained physical injury that requires medical attention and results in lost time from work.
Your injury must be the result of an activity performed as part of your job duties.
Your injury must typically take place while you were physically at the job or on the employer's premises.
You must have notified your employer or supervisor of the work injury. Notice may be given orally or in writing within 45 days of the accident.
How Will a Worker's Compensation Attorney Help Your Case?
If you sustained injury at work, it's important you contact a worker's compensation attorney in Illinois. Your worker's compensation attorney will help you gather the correct information to get the best results for your case. Your attorney will help investigate the case on your behalf, get all the proper documentation in place, determine the amount of benefits you deserve, and ensure you get the benefits you are entitled to.
Since many pipeline construction injuries end in fatalities, you may be entitled to wrongful death compensation for the loss of your loved one. This can cover everything from medical expenses and lost wages to emotional pain and suffering. Your worker's compensation attorney in Chicago will handle all the paperwork for your claim. They can speak on your behalf so you get the benefits you deserve and the amount of compensation you are entitled to, so you can focus on dealing with the legal, financial, and emotional effects of losing your loved one.
Since navigating your worker's compensation claim can be stressful, enlisting the help of a worker's compensation attorney can give you the relief you need to avoid unnecessary stress. Whether or not you or your loved one's injury was a result of negligence, you are likely entitled to some sort of compensation. When you hire a trusted, professional work injury attorney, you can be sure you will get the maximum benefits you deserve and being receiving compensation payments as soon as you are entitled. With millions of dollars in benefits awarded to pipeline construction workers who experienced injury on the job, talk to an attorney at the earliest convenience about your injury.
"
David Delivered More than Expected for Me in Every Way
"
5 stars
"Working with David was a pleasure. From the first time I spoke to himI felt at ease with him as he seemed more concerned with my well-being before all. He was always keeping me updated on everything every step through the process and was always available for me if I had a question. David delivered more than expected for me in every way and I would recommend him to anyone. A real class act with your best interest at heart!"
Frank T.
https://schwanerinjury.com/wp-content/uploads/2018/10/Pipeline-Construction-Worker-Injury-Guide-1.jpg
900
1350
Julie Dunn
https://schwanerinjury.com/wp-content/uploads/2016/04/Logo-837x321.png
Julie Dunn
2018-10-31 08:54:07
2018-10-30 22:12:55
Pipeline Construction Worker Injury Guide