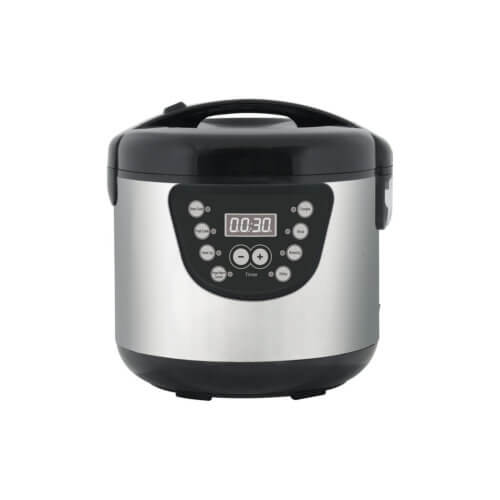 Pressure cookers can be challenging and dangerous appliances, and almost anyone who has ever used one has likely experienced splats of tomato sauce on the ceiling from a cooker that didn't fully cooperate during the cooking process.
Even seasoned chefs can have trouble with the fussy appliance when using them on fast-paced shows such as "Top Chef" and "Chopped," as they struggle to lock the lid in place or release it after the cook time has finished.
But even worse than a mess to clean up or a cooker that doesn't open in time to get a finished product on a plate during a cooking competition, pressure cookers can cause horrific injuries or death if they malfunction during the cooking process, simply because of how they operate.
Pressure Cooker Accidents
Pressure cookers – designed to cook foods quickly or to generate enough heat to safely preserve a proliferation of garden produce by making pickles, sauces or jams and jellies – can be extremely dangerous, even when they are used correctly.
When they are sealed, pressure cookers can reach temperatures of more than 250 degrees, and as the name suggests, pressure builds inside the pot along with high heat, which generates steam to cook foods quickly.
If a lid is sealed incorrectly, however, the pressure can turn the lid into a projectile as the pressure inside forces it open too soon.
Even worse, if the pot is of poor construction, the cookware can create serious kitchen hazards by exploding completely, sending not on the cooker's contents, but also the pot itself, flying across the kitchen.
One of the hazards most likely to cause serious injuries involve faulty lids, which if not locked tightly, can pop off unexpectedly, spewing the cooker's contents throughout the room.
In 2014, a Texas woman was permanently scarred when a pressure cooker that she and her husband were using for the first time after seeing it advertised on an infomercial, exploded just before dinner.
After cooking the family's meal according to the device's instructions, the woman unplugged the pressure cooker, which was equipped with safety features including a lock on the lid that was supposed to prevent the cooker from being opened until all the steam had been released.
Two hours after they began cooking, and while the pot was unplugged, the lid blew off the top of the appliance, covering the woman in boiling hot pinto beans.
The accident required a trip to the emergency room followed by a 20-day hospital stay. What court documents called "extensive and severe burns" required painful treatments and resulted in permanent scars to remind the woman of her ill-fated encounter with the Tristar Power Pressure Cooker XL.
A product defect lawsuit stated that "the cooker … was, at the time of sale and delivery, in a defective condition and unreasonably dangerous to the user." A settlement, the details of which were not released to the public, was reached in 2017.
Unfortunately, according to the Consumer Product Safety Commission, the incident is not rare.
"We have looked at other similar incidents and what we found out is that this is happening all over the United States," the CPSC said on the website Lawyers and Settlements. "There have been dozens and dozens of complaints. Some people are just sitting in their living room watching TV and hear a big pop and when they go into the kitchen there's a water spill and a mess, but other people have been burned."
Two years after the pinto bean incident, another Texas woman was also severely burned using the same model Tristar pressure cooker. In her case, she was able to open the lid that was supposed to remain locked until the steam had safely released, causing first, second and third-degree burns on her arms, neck and chest.
The built-in safety feature had clearly failed, and it was later determined that the locks on the pressure cookers were not strong enough to withstand the pressure created during the cooking process.
She filed a product defect lawsuit in November of 2017, citing the inability of the product's safety features to protect her from injury.
The same model of Tristar pressure cooker is still available through several outlets despite the multiple lawsuits filed against the company, although it is unclear if the company has repaired the defective lock. Currently, one of the primary complaints on Amazon.com is that the Teflon coating on the inside of the cooker flakes off into food.
Common Pressure Cooker Complaints
Pressure cookers are a great tool for cooks who don't have a lot of spare time, but still want to cook ribs, beans or other food items that usually require many hours of slow heat before they are cooked properly.
And while pressure cookers are ideal for time-stressed home cooks or chefs who have to create multiple meals in a short period of time, they can also be dangerous because the water used inside the pot gets so much hotter when placed under pressure.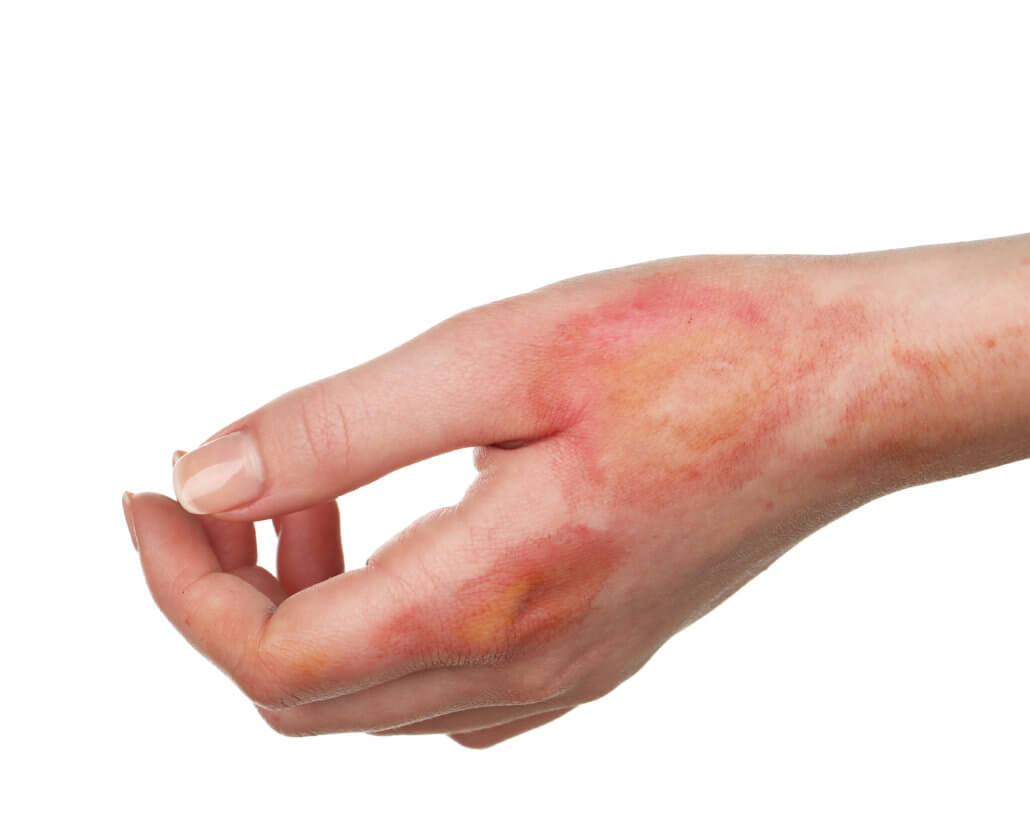 Under normal conditions, water boils to a temperature of 212 degrees Fahrenheit, and it does not get any hotter no matter how hard it boils. But in a pressure cooker, water and steam can reach temperatures of 242 degrees Fahrenheit, a temperature it can sustain while the cooker is sealed.
That's why cook times are shorter when using a pressure cooker, which is at the heart of its appeal.
But faulty seals, safety features such as locks that fail and other malfunctions can turn kitchen treasures – to borrow the title of one of chef Gordon Ramsey's myriad television cooking shows – into kitchen nightmares.
Some of the most common accidents associated with pressure cookers include:
Second-degree burns are the most common injuries that occur when pressure cookers go rogue, but first- and third-degree burns are also possible, and in some cases, those burns can be life threatening. When a pressure cooker explodes, the contents inside can splatter, covering large portions of a person's body, especially so if a person is standing close to the cookware when the malfunction occurs. Burns can result in infections and other injuries, including amputation if infections become resistant to treatment. Food can also stick to skin, causing permanent scarring at the site of the burn.
In 2015 in Fort Lauderdale, Florida, a toddler was burned so significantly – she suffered both second and third-degree burns over 60 percent of her body – that doctors had to amputate one of her legs in order to prevent her from dying. Her fingers and/or arms were also at risk of amputation because of the severity of her injuries, according to WPLG-TV, Fort Lauderdale's ABC news station.
Recalls on certain pressure cooker models have happened because either poor wiring, heat causing the wires of the appliance to short-circuit or water or steam coming into contact with the electrical circuits of the appliance, causing potentially deadly electrocutions.
When a pressure cooker is used incorrectly, it has the potential to explode, which can cause pieces of the cooker to act like shrapnel, leading to serious injuries. Explosions most often occur due to steam that builds until a faulty cooler explodes. In addition to painful surface burns, explosions can also cause permanent scarring and/or death from flying pieces of metal.
Some injuries caused by pressure cooker explosions can include:
Eye injuries, including blindness.
Lacerations that can cause scarring.
Injuries serious enough to lead to amputations.
Traumatic brain injuries.
Property damage, including damage to walls, cabinets, floors and other appliances can occur when a pressure cooker explodes.
The Anatomy of a Pressure Cooker Burn
The burns associated with pressure cooker accidents can be varied.
Scalding burns are caused by escaping steam or boiling liquid from inside cooker, which can be painful because it can damage the nerve endings located on the surface of the skin.
Pressure cooker burns can not only cause surface burns, but can also lead to tissue damage if the contents of the pressure cooker stick to the skin, causing the burns to go deeper.
Scalding and steam burns can burn large sections of skin, but tissue damage can be deep, damaging both the outer layer of skin as well the layers beneath.
Types of Skin Burn From a Pressure Cooker
First degree burns damage the outer layer, or dermis layer, of skin.
Second degree burns damage both the outer layer of skin as well as the later beneath.
Third degree burns damage the deepest layers of skin as well as the tissues beneath.
Burns can cause problems including blistering, scarring, swelling and shock, which can cause serious symptoms including low blood pressure, loss of consciousness and organ failure.
Because burns damage the skin's protective barrier, which prevents toxins from entering the body, infections are also common, but serious burns are notoriously painful because wounds need to be cleaned regularly as they heal, and any dead tissue needs to be wiped away.
Because pressure cooker injuries involve burns, they are a particularly harmful injury that can lead to long hospital stays in burn units and expensive skin grafts that still leave behind permanent scars.
The Worst Types of Pressure Cooker Lawsuits
The two Texas cases are far from the only incidents that have occurred with faulty pressure cookers.
In 2015, a lawsuit was filed in Illinois after a Wolfgang Puck Worldwide Cooker exploded, causing injuries.
In March of 2013, a woman cooking lentils suffered second-degree burns after the Fagor Pressure Cooker Elite she was using exploded, just seven minutes into the cooking process.
In August of 2018, a South Dakota woman was burned using a Cuisinart pressure cooker when she was burned by the chili she was cooking when the lock failed to prevent the lid from being opened while the steam inside was still dangerously hot.
Many different makes and models of pressure cookers have been recalled for the last few years due to risk factors including explosions.
The Tristar Power Pressure Cooker XL faced a recall after such serious accidents, but it was certainly not the only pressure cooker to be have its reputation tarnished by a recall.
In August of 2018, Rena Ware International recalled about 700 Nutrex Pressure Cookers due to the risk of burns.
In March of 2018, the Instant Pot Gem 64 8-in-1 multicooker, a version of the product sold exclusively at Walmart, was recalled over reports that the cooker overheated, causing burn injuries as well as the risk of property damage, because the high temperatures made the product a fire hazard.
The Crofton Chef's Collection Pressure Cooker, sold at ALDI stores, was recalled in August of 2017 because the lid reportedly unlocked during the cooking process, exploding due to the pressure generated by the cooker.
More than 35,000 six-quart Breville Fast Slow Pro Cookers were recalled in December of 2015 because of lid defects that caused the lid to open when the cooker was filled with pressurized steam. The product was sold at several high-end department stores including Sur la Table, as well as some online vendors.
In July of 2015, one model of the popular Instant Pot pressure cooker was recalled after five people suffered electrical shock while using the product.
The Home Shopping Network recalled the Bella Cucina Zip Cooker Low Pressure Cooker in February of 2007 after eight people were injured when the product's safety features failed.
In December of 2007, almost 40,000 Manttra Pressure Cookers were recalled after two people suffered severe burns when their pressure cookers unexpectedly exploded.
In November of 2006, the Home Shopping Network again had to recall a product, this time the Ultrex eight-quart pressure cooker, which led to serious burns for two home chefs who were burned when the safety lock failed to keep the lid secure during the cooking process, causing food to explode out of the cooker.
Other brands of pressure cookers that have been recalled include Alcan Pressure Cookers, Prestige Smartplus Stainless Steel Pressure Cookers, Maxi-Matic Pressure Cookers, Fagor American Cookers, the Welbit Electronic Pressure Cooker, Tabletops Unlimited Cookers, Double Insight Instant Pot Pressure Cooker and 3-Squares Time Machine Cookers, among others.
The Laws Surrounding Pressure Cooker Injury
According to statistics, thousands of injuries each year occur as a result of dangerous of defective products such as pressure cookers.
In general, products are required by law to meet the expectations of a consumer, and when they don't, they could become the target of a product liability lawsuit.
In some cases, such as when many people are injured due to a defect in the product itself, a class action suit may be filed, but in others, even when the product is defective, a product liability suit is filed by a single plaintiff.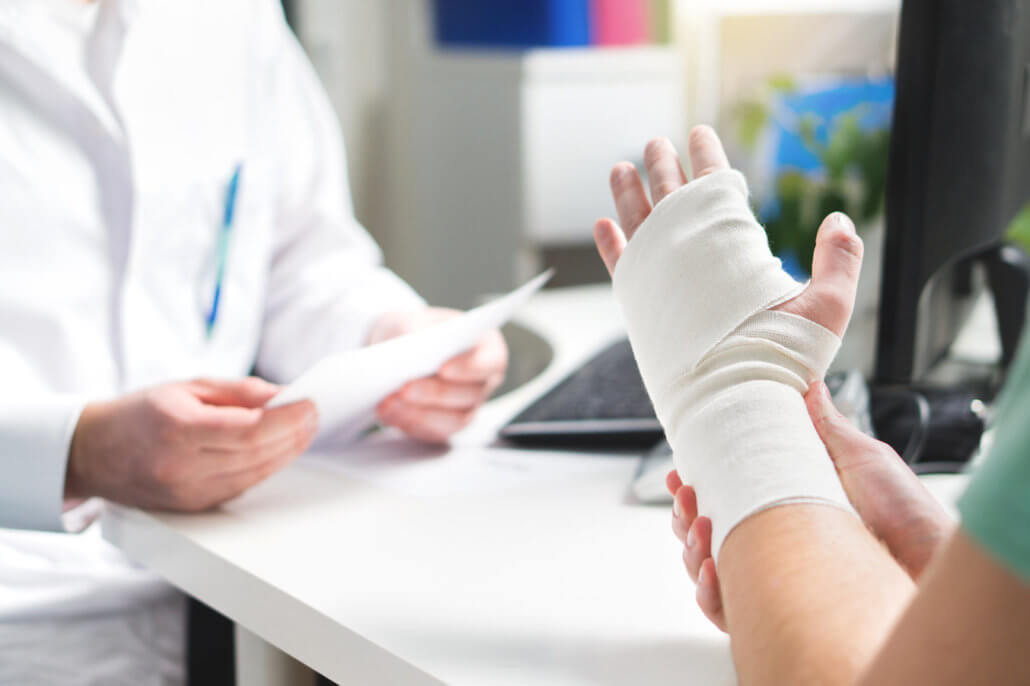 Pressure cooker lawsuits fall into the product liability category, and if you or a loved one were injured when using a pressure cooker, you could be entitled to compensation to cover the costs of your injuries.
In most cases, the manufacturer or seller of the defective product would be held responsible for the injuries, including pain and suffering, the cost of treatment and related expenses.
There are no federal product liability laws, but in Illinois, there is a two-year statute of limitations for filing a product liability claim, which can be complicated by factors such when the product was purchased, the length of the warranty on the product and when the injury occurred.
There are three different types of product liability claims, including:
Strict liability, which involves products that cause injury as a result of an error in design, rather than an error that occurred during the manufacturing of the product itself.
Breach of warranty, which means that the product failed to perform properly.
Negligence, which includes claims of a manufacturing defect or a failure to warn users of the product of any inherent dangers related to the product's use.
There may be more than one party that can be held liable for injuries, including the designer of the product, the manufacturer of the product, the manufacturer of some of the product's parts, the factory where the product was assembled, the product's wholesaler, the product's retailer and/or the product's marketer.
Product liability claims can be made due to design defects, which are present before the manufacturing of the product, but make the product unsafe, a problem that puts the most people at risk of injury; manufacturing defects that occur during the assembly of a product, which may impact only a few of the products; or marketing defects, which fail to give proper safety warnings or neglect to give sufficient instructions on how to use the product.
More About Pressure Cooker Product Liability
Product liability cases are different than other liability cases because the plaintiff does not have to prove that the defendant was negligent, but only has to prove that they themselves were not, and were using the product, in this case a pressure cooker, in the way it was meant to be used.
Because product liability claims can be complicated, it's important to have legal representation who understands product liability laws to help you fight for compensation. Our attorneys have the experience you need to successfully pursue your case in court.
With our team by your side, you can be assured that you'll have the experts you need to help negotiate a fair settlement to cover the costs associated with your injuries, including pain and suffering, lost wages, mental anguish and medical bills, and you won't pay a fee until we successfully settle your case.
https://schwanerinjury.com/wp-content/uploads/2018/09/pressure-cooker-injury-guide.jpg
1003
1392
admin
https://schwanerinjury.com/wp-content/uploads/2016/04/Logo-837x321.png
admin
2018-09-02 19:24:01
2018-09-02 19:24:01
Pressure Cooker Attorney: How Pressure Cookers Cause Deadly Accidents & Injury