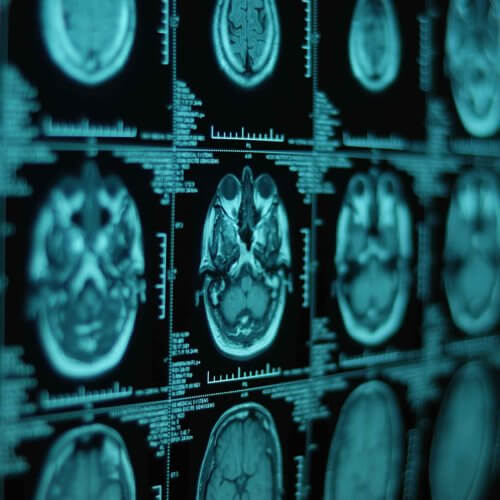 Oxygen deprivation can lead to serious injury. Even if you are without oxygen for only a couple minutes, the complications can be severe, irreversible, and life-threatening. There are several reasons someone may be deprived of oxygen.
But, when you are deprived of oxygen when in a hospital, under doctor's care, or during surgery, it is often the result of a medical malpractice.
Let's take a closer look at the risks of oxygen deprivation, the common causes, and the rights you are entitled to if you are a victim of this type of negligence.
The Most Common Complications of Oxygen Deprivation
Oxygen deprivation comes with a variety of possible complications. Since the effects of oxygen deprivation vary from patient to patient, there are a number of different ways oxygen deprivation may affect you. The results of oxygen deprivation don't just vary from patient to patient, they also depend on how long you've been deprived, what other complications exist, and what (if any) medical conditions you have.
In both children and adults, oxygen deprivation can cause permanent damage.
The most common complications of oxygen deprivation in children are:
Hearing or speech impairment

Vision impairment

Mental impairment, especially affecting cognitive abilities

Cerebral palsy

Developmental delays
The effects of adults are somewhat different.
In adults, oxygen deprivation can lead to:
Paralysis

Impaired motor skills

Changes in behavior or personality

Altered cognitive function

Memory loss-short and/or long term

Compulsive behaviors

Depression

Anxiety

Coma

Processing issues

Inability to register pain
If you have been deprived of oxygen for an extended period of time, it can be fatal in both babies and adults.
How Oxygen Deprivation Impacts the Brain and Body
There are two main forms of oxygen deprivation that people face. The injuries or risks associated with the different forms are different.
Anoxic brain injuries result from complete oxygen deprivation from sudden injuries or illnesses such as:
Cardiac arrest

Choking

Strangulation

Other sudden injuries
Hypoxic brain injuries result from partial oxygen deprivation. When the brain gets less oxygen than it needs, but is not totally deprived of oxygen, hypoxic brain injuries may be sustained. Anoxic brain injuries are serious and often result in permanent damage.
The damage done depends on several other personal factors including:
Overall brain health

Overall cardiovascular health

Level of blood oxygenation at the time of injury
In general, anoxic injuries begin at the one-minute mark and steadily worsen.
They commonly fall into this timeline of progression:
Between 30-180 seconds, patient may lose consciousness.

At the 60-second mark, brain cells begin to die.

At the three-minute mark, brain neurons suffer extensive damage and the likelihood of permanent brain damage is stronger.

At five minutes, fatal outcome is strong.

At ten minutes, even if the brain is still alive, coma and lasting brain damage are almost inevitable.

At 15 minutes, the likelihood of survival is nearly impossible.
The brain uses about 20% of the body's oxygen supply. Without oxygen, it is unable to perform basic functions. Everything from planning and thinking to heart rate and digestion can be affected by oxygen deprivation.
When permanent brain damage sets in, the ultimate cause is inadequate energy to power the brain's cells.
Most Common Causes of Oxygen Deprivation
Most cases of oxygen deprivation have an obvious cause. The most common causes of oxygen deprivation include:
Strangulation

Cardiac arrest

Respiratory arrest

Drowning

Choking

Electrocution

Brain tumors that restrict blood flow

Heart arrhythmias

Smoke inhalation

Carbon monoxide inhalation

Low blood pressure

Poisoning or overdose

Birth-related injuries

Broken or compressed trachea
In some cases, oxygen deprivation can be caused from negligence by medical providers. Oxygen deprivation during birth or surgical procedures can lead to permanent damage. The most common causes of oxygen deprivation in a medical setting are:
Complications from anesthesia

Overmedication

Lung infections, like pneumonia

Stroke

Trauma to the windpipes or lungs

Trauma that results in blood loss

Low blood pressure

Hospital falls that result in injury to the head or loss of consciousness
Verdicts and Settlements from Personal Injury Cases in Chicago and Illinois
Personal injury and malpractice lawsuits can help patients, who've experienced serious injury due to oxygen deprivation caused by a medical professional, navigate the financial repercussions of this type of injury.
Medical negligence cases in Chicago, IL, have results in positive outcomes for the plaintiff in most cases. Some Chicago personal injury cases that ended in a favorable verdict of settlement for those injured by medical malpractice include:
$5 million for a case involving medical negligence to a child.

$3 million for medical negligence from missed signs of infection leading to stroke.

$1.9 million medical negligence case resulting in death

$1.6 million medical negligence case from anesthesiology error resulting in death.

$5.5 million settlement for child who suffered brain damage as a result of medical negligence.

$5.6 million settlement on behalf of baby who was asphyxiated at birth from medical negligence.
Why It's Important to Contact a Malpractice Attorney
If you or someone you love have experienced injury due to oxygen deprivation during a medical procedure, you should contact a personal injury attorney in Chicago immediately. A skilled Illinois attorney can help review and examine the facts of your case.
If you have a viable case, you may be entitled to financial compensation through a lawsuit against your surgeon, anesthesiologist, nurse, or other liable party in your case.
Since oxygen deprivation can cause permanent damage, calculating what you are entitled to may be complex. When you hire a personal injury attorney, they should pursue the appropriate amount of compensation you are owed for your injuries.
Financial compensation for injuries that are a result of oxygen deprivation from surgery or other medical cause include:
Ongoing medical care expenses, including bills, device costs, and any follow up appointments or therapy

Loss of income due to brain damage, injury, or other disabling complications

Compensation for decreased quality of life

Physical and emotional trauma

Pain and suffering
In some cases, loved ones of a victim can pursue damages for loss of love or companionship.
The compensation covers irreversible changes to your loved one's personality, behavior, or physical and mental abilities.
It is important to hire a personal injury attorney because they understand the limits of the law and know how to properly determine what type of compensation you are entitled to for your injuries.
"
Dave Schwaner is very professional and l highly recommend him for his services.
"
5 stars
"Dave Schwaner is very professional and l highly recommend him for his services. He handled 3 of my cases and each was concluded with satisfaction. 10/10!"
Christopher Singh
https://schwanerinjury.com/wp-content/uploads/2018/10/oxygen-deprivation-surgery-malpractice.jpg
2535
3787
admin
https://schwanerinjury.com/wp-content/uploads/2016/04/Logo-837x321.png
admin
2018-10-21 18:34:04
2018-10-21 19:04:16
When Oxygen Deprivation During Surgery Results in Serious Injury