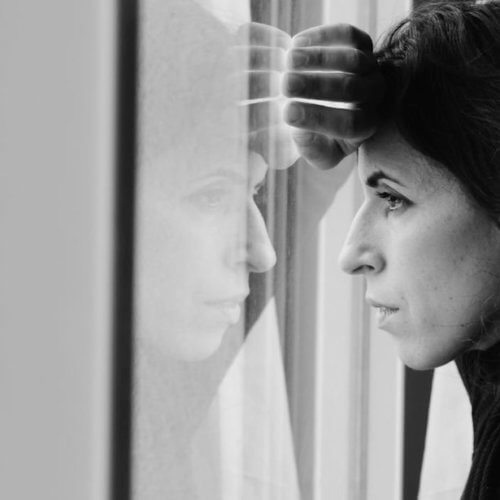 It's sad to say, almost 1 in 8 American women will develop invasive breast cancer at some point in their lives. What's even more upsetting is that many women won't find out they have breast cancer until it's much more difficult to fight.
Delays in the diagnosis of breast cancer can be a cause for a medical malpractice lawsuit. Believe it or not, these make up 61% of all medical malpractice claims involving breast cancer patients.
If you think you have been victim to negligence, it's important you know your rights and the possible injuries that can occur as a result.
Misdiagnosis and Medical Negligence in Relation to Breast Cancer
Misdiagnosis can work in one of two ways. Either a doctor has diagnosed an issue that doesn't exist or a doctor has failed to diagnose an issue that does.
Either way, misdiagnosis is a form of medical malpractice that medical providers are liable for and patients are entitled to compensation as a result.
If you think you have been misdiagnosed with breast cancer, you will need to prove medical malpractice due to negligence by demonstrating these four elements:
The doctor owed you a duty of care which is generally present in any doctor-patient relationship
The doctor breached this duty by misdiagnosing you when a competent and reasonable doctor would not have
The misdiagnosis caused you harm-this is most present in cases where early detection was overlooked
The harm you suffered is quantifiable to a degree and you should receive compensation for it
Injuries that Occur as Result of Breast Cancer Misdiagnosis
As more and more advances are made in medicine, early detection is huge in the medical industry. For patients who receive early detection and effective intervention, breast cancer is a highly treatable form of cancer. So, what happens when it goes undetected?
The result of delay in diagnosis and treatment can lead to serious complications and even be fatal.
With the help of a Chicago misdiagnosis attorney, patients can hold doctors accountable when they are negligent in detected the early signs of breast cancer in their patients.
With breast cancer so prevalent in American women, doctors need to be diligent when patients present with possible signs of the disease. When doctors do not diagnose breast cancer in the early stages, patients can be forced to enter into a long and vicious battle with the disease.
As breast cancer progresses through the different stages, survival rates obviously are impacted. So, when doctors don't call for tests, overlook results, fail to recommend a follow up or are responsible for any other delay in diagnosis, the disease can even rob the patient of the chance to live a long and full life.
Misdiagnosis of breast cancer can lead to unnecessary pain and suffering:
Changes in the shape or contour of the breast
Blood or clear fluid discharge from the nipple
Redness of the skin on the breast or the nipple
Pain in, on, or around the breast and/or nipple
The need for aggressive treatments, including chemotherapy
Irreversible or uncontrollable progression of the disease
Serious effects of chemotherapy and/or radiation
Death
Legal Rights of Patients Misdiagnosed with Breast Cancer
If you have been misdiagnosed with breast cancer due to medical negligence, you are entitled to compensation. Chicago medical malpractice that resulted in breast cancer injury has awarded as much as $15 million to patients who were misdiagnosed with the disease.
If you or a loved one have suffered due to medical malpractice involving breast cancer, it's important you contact an Illinois personal injury attorney.
While most patients don't want to add a lawsuit on their plate while they are trying to navigate the road to surviving the disease, it's important you get the compensation you deserve so you can focus on healing. Medical malpractice can be difficult to navigate.
That's why it's may be the right choice to hire a Chicago personal injury or medical malpractice attorney.
Your lawyer will exhaust their efforts to thoroughly investigate your case so all the important points are included in your lawsuit. With medical malpractice lawsuits, it's important to have qualified experts who can deliver a comprehensive level of expertise to the case. When you hire a qualified attorney, they can help you determine the benefit amount you deserve. They'll calculate lost wages, medical expenses, the cost of case, and any other compensation you are entitled to for the effect of the disease on your life and the life of those you love.
Should Your Hire a Lawyer for a Breast Cancer Lawsuit?
If your loved one has died from breast cancer, and you think their doctor had a hand in misdiagnosing the disease, you may be entitled to compensation as well. Although nothing will bring back the loved one you lost, filing a medical malpractice suit can help lessen the impact of the financial burden of the medical treatment your loved one was forced to undergo.
Don't let others fall victim to medical negligence at the hands of the one who caused you unnecessary pain and suffering.
In a time where early detection of breast cancer is at the forefront of preventative medicine in the healthcare industry, patients should not be plagued by the damaging, sometimes fatal repercussions of breast cancer misdiagnosis.
Talk to a Chicago personal injury attorney today to evaluate your case and set you on the road to the compensation you deserve so you can recover without worry.
"
David Delivered More than Expected for Me in Every Way
"
5 stars
"Working with David was a pleasure. From the first time I spoke to himI felt at ease with him as he seemed more concerned with my well-being before all. He was always keeping me updated on everything every step through the process and was always available for me if I had a question. David delivered more than expected for me in every way and I would recommend him to anyone. A real class act with your best interest at heart!"
Frank T.
https://schwanerinjury.com/wp-content/uploads/2018/10/Misdiagnosis-of-Breast-Cancer-Injury.jpg
615
1045
Julie Dunn
https://schwanerinjury.com/wp-content/uploads/2016/04/Logo-837x321.png
Julie Dunn
2018-10-25 13:00:45
2018-10-24 22:40:55
Misdiagnosis of Breast Cancer Injury