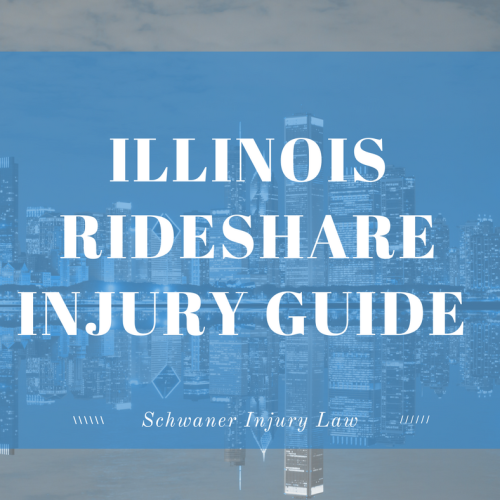 Some experts say you're safe using a ridesharing service. If you have been injured in a Ridesharing accident in Illinois, you would beg to disagree. 
And since ridesharing is relatively new, it can be difficult to find a qualified Ridesharing attorney in Illinois for your accident.
The Chicago Tribune spent Labor Day uncovering Chicago's rideshare accident statistics, such as how many rideshare accidents happened in the Windy City last year, only to find that such information is almost impossible to get.
The reason? It turns out the police reports aren't up-to-date enough to accommodate ridesharing information.
"There is no check box designating rideshare vehicles or taxicabs on the traffic crash report," said officer and spokesman for the Chicago Police Department Jose Estrada, who added that taxis are easily identified in police reports because of the special-issue license plates and medallion numbers (a limited number of medallions are auctioned each year to maintain a specific number of taxis on the road in Chicago).
Ridesharing vehicles have no such identifying characteristics.
"For Uber or Lyft, there is no designation because they are regular vehicles with no special municipal or state licensing. It may be designated as an Uber or Lyft if the reporting officer writes that in the narrative portion, but that's left up to discretion of the officer," Estrada said.
Neither Lyft nor Uber were forthcoming with information regarding ridesharing accidents in Illinois, which raised concerns for the reporter.
"Maybe it's just me, but it seems bizarre that with the large number of Chicagoans who use these modes of transportation, little to no accident data is readily available—even just for safety's sake," wrote reporter Rianne Coale.
Some stories, however, have earned media attention.
Woman Sues Uber After Stabbing Incident in Chicago, Illinois
A Chicago woman, Jennifer Comacho, 25, filed suit against both Uber and an UberPool passenger in April of 2017 after she was stabbed in the face almost immediately after getting into the Uber she'd called after a night out with friends when a passenger in the front seat turned around and began stabbing her.
According to her complaint, filed in Cook County Circuit Court, the attack caused wounds to Comacho's face that will leave permanent scars.
"Uber is promoting a safe ride-share experience and is in the best position to make sure that its drivers and passengers are safe people," said Bryant Greening, the attorney representing Camacho. "They should be providing training for drivers on how to deal with these types of situations and mitigate violence if it does occur."
Uber denied coverage of Camacho's injuries because the incident was not an accident.
The suit asks for more than $50,000 to cover medical bills, lost wages and pain and suffering.
The lawsuit also includes the assailant and asks for a judgment of more than $100,000.
Three Illinois Women Killed in Uber Accident
Three local advertising executives residing in Chicago, IL, were killed during a weekend trip to Milwaukee in 2016 when their Uber was struck by a Lexus SUV that ran a red light.
They were just minutes from their hotel when the Ford Fusion that 30-year-old Ashley Sawatzke, 32-year-old Amy Taylor and 35-year-old Lindsey Cohen, all of whom had previously worked at the ad agency Energy BBDO together, were riding in was hit, severely damaging the vehicle and immediately killing two of the women at the scene. The third died at the hospital.
The Uber driver's injuries were not life-threatening. The driver of the Lexus initially escaped on foot, but later turned himself in to authorities.
The women had hired the Uber to be safer on the road since they would have been out for cocktails during their getaway weekend.
Uber Accident Keeps Illinois Runner from Participating in NY Marathon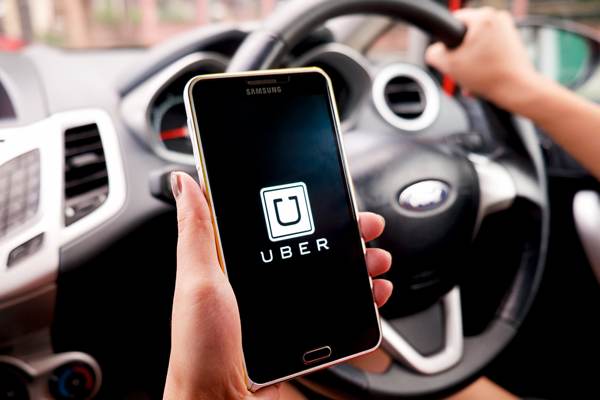 An Illinois amateur runner filed suit in late summer of 2017 over a 2016 Uber accident on her way to the New York City Marathon in November of 2016.
Katherine Vesce was injured when the Uber she'd hailed from her Manhattan hotel on the morning of the race to take her to the marathon was driven by an erratic driver.
According to Vesce, the driver nearly caused several accidents at the start of the ride and drove erratically on the way to the Staten Island start.
When Vesce told her driver that the exit they wanted was a mile and a half away, he immediately drove across four lanes of traffic at a high rate of speed, eventually driving directly into the side of another vehicle, sending both cars off the road into a fence.
Vesce's knee was damaged in the accident, "and she likely will never run a marathon in the future," her attorneys said in court documents.
The Uber driver was blocked from the ridesharing app, an Uber rep said.
What Should You Do in Case of a Ridesharing Accident in Illinois?
If you're a passenger in a ridesharing service vehicle that is involved in an accident or you are injured with using a ridesharing service, it's important to have a skilled attorney on your side to help you navigate the rules regarding ridesharing insurance.
While the days of battling the ridesharing service for coverage are over – in the beginning, drivers were considered independent contractors, and Uber and Lyft didn't provide insurance until two early lawsuits forced the issue – there are still other issues that are legally murky, such as the UberPool stabbing incident.
Both Uber and Lyft provide coverage at various stages of rideshare service, and your rideshare driver may also have augmented coverage, with is something more insurance companies are offering now that so many more drivers are augmenting their incomes using the service.
Still, an Illinois rideshare attorney will ensure that an insurance company doesn't lowball you, but instead provides coverage for medical bills, medications and potential pain and suffering.
If you are looking for a ridesharing accident attorney in Chicago, please get in touch with us today. All consultations are completely free and there are no expenses unless you recover damages in your case.
https://schwanerinjury.com/wp-content/uploads/2017/09/Illinois-Rideshare-Accident-Injury-Guide.png
788
940
admin
https://schwanerinjury.com/wp-content/uploads/2016/04/Logo-837x321.png
admin
2017-09-11 13:18:13
2017-09-11 13:20:05
Illinois Rideshare Accident Injury Guide