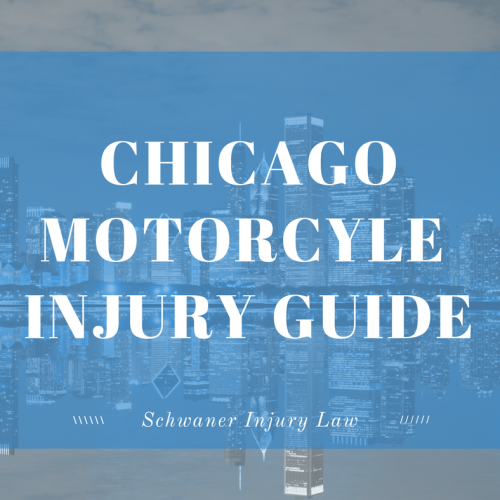 On Labor Day weekend of 2017, a man was killed on Chicago's West Side when a car made a left turn in front of his motorcycle, causing the Harley-Davidson and the 1999 Dodge Avenger to collide.
The teen driver was cited in the crash, which left the 64-year-old Chicago motorcycle driver dead.
It was one of at least three fatal motorcycle accidents that weekend in Chicago as riders took advantage of the last holiday weekend of the summer to get in some riding before the seasons change.
Motorcycles are risky business, and although many people live out their dreams of hitting the open road on a Harley-Davidson or some other coveted brand safely, others have experienced life-changing accidents aboard their motorcycles.
In Illinois, there were 148 fatal motorcycle crashes in 2012.
According to the Illinois Division of Traffic Safety, motorcycle riders – who can be easily thrown in an accident because they don't wear seat belts – are at a higher risk of injury in an accident because their vehicles are so much smaller than cars, trucks or SUVS, which makes them difficult to see in blind spots.
Because of the risk factors, motorcycle crashes are 35 times more likely to result in death.
Still, taking the right precautions on the road can help ensure that you do not become one of the statistics.
Motorcycle Drivers Must Be Safer on Chicago Roadway's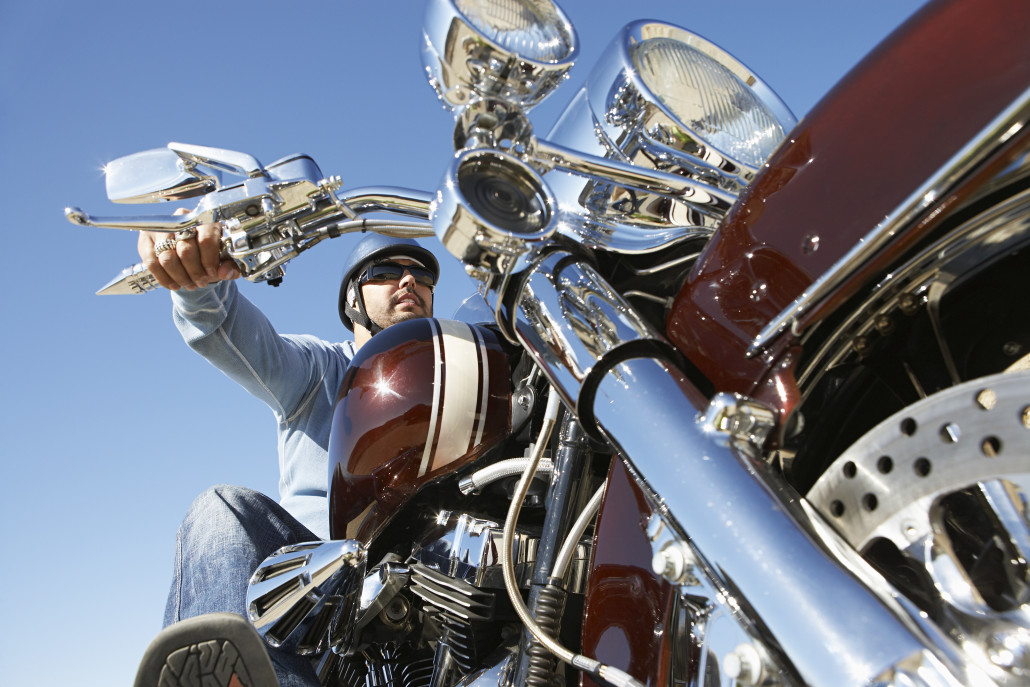 Because of the risk factors associated with motorcycles – cyclists both brake and accelerate faster than other motorized vehicles, meaning that an inattentive driver can be deadly to a biker – it generally becomes the responsibility for motorcycle drivers to do everything they can to keep themselves as safe as possible, no matter who else is sharing the road.
Some tips:
Don't drink and drive. According to the Illinois Department of Transportation, motorcycle riders who have accidents between 3 and 6 p.m. are more than twice as likely as other motorists to be driving under the influence, and about a quarter of accidents that occur between 6 and 9 p.m., about 24 percent, involve alcohol.
Wear a helmet. Illinois is one of only three states without any helmet laws, but that doesn't mean you should skip the protection. Wearing a helmet can prevent potential head injuries in case of an accident.
Dress appropriately. Motorcycle riders don't wear leather just for the style. Leather and good-quality synthetic leathers can provide big protection in an accident, preventing road rash that has the potential to be debilitating as well as providing some cushioning if your body comes into contact with the road.
Wear shatterproof goggles. While your bike's windshield may protect from minor road hazards – bugs, small rocks, etc. – there are still plenty of unexpected issues on the road with damages that could be lessened with goggles. Eye protection can prevent debris flying from the bed of a pickup truck or something someone tosses from a car window from causing any eye injury or a distraction that could cause an accident.
Be visible. Being seen can be your best defense. Run your lights whenever your bike is on the road, and wear reflective clothing or accidents so you are more likely to be seen, even on cloudy, foggy days.
Stay in your own lane. Motorcycles are more visible in a separate lane, so if you're riding on a two-lane highway, pick your own lane so you won't be as likely to be hidden in blind spots, especially if you keep a safe distance from other traffic.
Still, despite any safety precautions you take, you are still at risk of an accident.
What Should You Do if You're in A Motorcycle Accident in Chicago?
Perhaps those blind spots are to blame, but in the majority of cases, when accidents occur between motorcycles and other vehicles – such as the Harley and the Dodge on Labor Day weekend – the accidents are most often the fault of the drivers of cars and trucks, not the motorcycle drivers who are most at risk of injury.
More than 3,000 motorcycle accidents resulting in injury occur annually in Illinois, most of them in urban areas, especially so Chicago and the surrounding suburbs that make up the Windy City.
If you are involved in a motorcycle accident that was someone else's fault, having the right attorney can help you get the compensation you deserve to cover medical expenses and pain and suffering,
In order to be prepared, it's important to take some specific steps in case of an accident if you can to protect yourself and your financial interests.
First, call 911. Get immediate help if you are hurt. Also, you will need an accident report from police, especially one that clearly shows the other driver was at fault in the accident.
Take photographs. Photographs act a visual diary of what occurre and can go a long way toward augmenting a police report and can be critical evidence in court.
Get important information. Make sure to get the name, contact information and insurance coverage information from the driver in the other vehicle. Get the names and contacts of passengers and other witnesses as well, and record the make, model and license plate information of all the vehicles involved.
See a doctor. Some injuries don't reveal themselves immediately after an accident, so once again it's important to see a doctor to rule out any major injuries or to ensure that your injuries are treated. If you wait too long, it's possible that an opposing attorney or insurance company will claim the injuries are not the result of the accident at all.
Keep track of all your medical bills. Even if your injuries are not debilitating, therapy, medication and other bills can add up quickly. Make sure you are reimbursed for all of your expenses by tracking all of your expenses.
If you were in a motorcycle accident in Chicago, contact our Chicago-based personal injury team today.
https://schwanerinjury.com/wp-content/uploads/2017/09/Chicago-Motorcycle-Accident-Injury-Guide.png
788
940
admin
https://schwanerinjury.com/wp-content/uploads/2016/04/Logo-837x321.png
admin
2017-09-10 21:29:42
2017-09-10 21:29:42
Chicago Motorcycle Accident Injury Guide