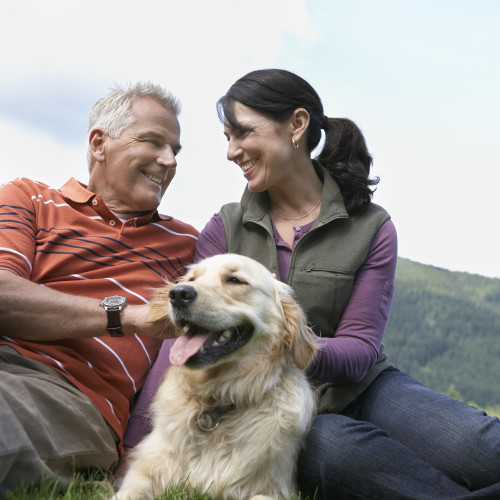 Google Illinois Dog Bites, and the first entries to pop up are all doggie eateries, which are cute, but not what we're talking about here. If you're looking for a dog bite attorney, google dog bite attorney near me to find one close to your location.
No matter how cute a dog – or not matter how precious the setting that dog is dining in – any dog has the potential to bite, making any wariness of dogs in general, not such a bad thing (especially so when one is eating, as some dogs can be seriously food aggressive).
"Any dog can bite," said Dr. René Carlson, the former president of the American Veterinary Medical Association, in 2012. "If it is physically or mentally unhealthy, is in pain, feels threatened, or is protecting its food or a favorite toy, it can bite. It is important to understand how dogs behave and how our behavior may be interpreted by a dog."
In 2013, attorneys for then-15-year-old Jordyn Bankston won a $1.1 million settlement in an Illinois court for a 2011 attack that occurred when a 120-pound bullmastiff named Kong escaped from his fenced enclosure and attacked the boy.
Attorneys involved in a dog attack case say a $1.1 million settlement, announced Monday, is the largest of its kind in state history.
The teen – who has post-traumatic stress disorder from the attack, which left him with scars on his scalp, shoulder, arm and thigh, requiring expensive plastic surgical repair – was able to sue for so much was because the dog's owner had both a primary policy, which had a set limit of $350,000, and an umbrella policy, which upped the settlement limit to $1 million.
Settlement aside, Bankston suffered, as do many people when bitten by a dog.
What Do I Need to Know about a Dog Bite Injury in Illinois?
Dogs bit about 4.7 million people annually in the United States.

About half of those dog bite victims are children ages 5 to 9, who are also more likely to sustain serious injury in an attack.

Dog bites can easily become infected, so it's important to treat them properly. If the bite is serious, see a doctor. You may require stitches or surgery, and you will need medical records in order to be compensated for your injuries by a dog owner's insurance.

Illinois has a two-year statute of limitations which requires those injured by a dog bite who is seeking compensation for a dog bite to file a lawsuit in court no later than two years from the time of the bite.
Who's Covered After a Dog Bite in Illinois?
According to Illinois's Dog Bite Statute (510 ILCS 5/16), there are several factors that determine whether or not a dog owner is liable for a bite, and in order to eligible for compensation, an injured person must show that:
The dog or other animal attacked, attempted to attack, or injured the person;

The person had a legal right to be in the place where he or she was when attacked or injured, and

The dog or other animal was not provoked.
Illinois's dog bite law covers not only the injuries sustained by a dog bite, but also other dog behaviors, such as jumping up on a person and knocking him or her down, causing serious injury. The injured person may seek compensation under the Illinois statute.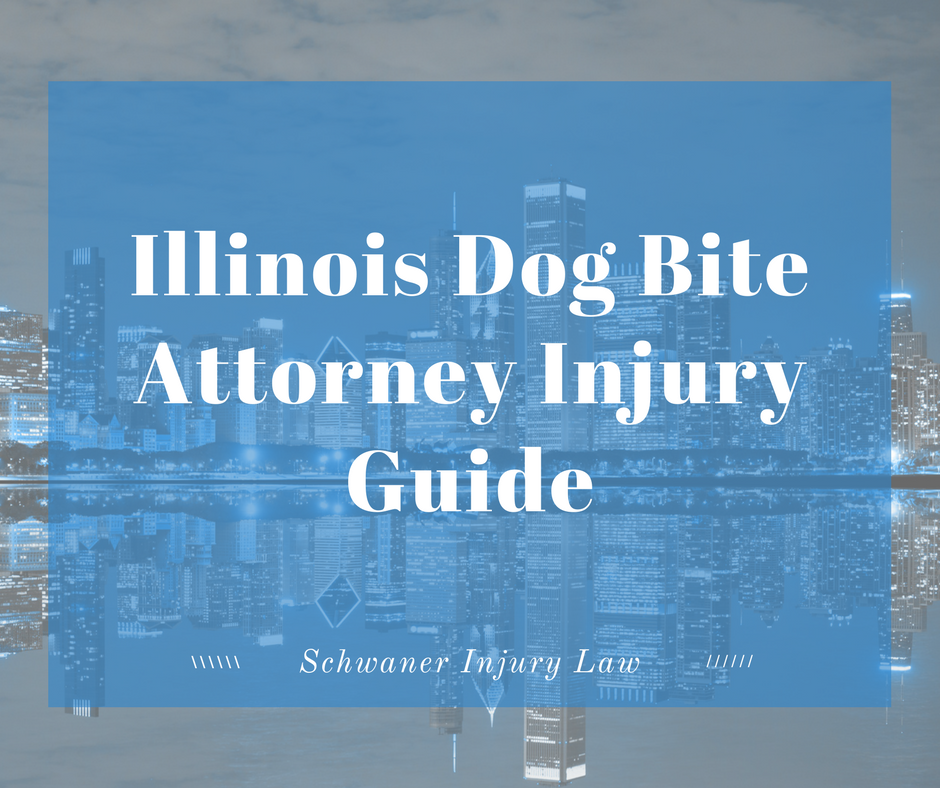 In Illinois, when a dog bites someone, the owner is almost always legally responsible for compensating the victim, not only for medical bills, but also lost wages, pain and suffering and mental anguish.
Many other states have a one-bite rule that protects dog owners from being sued for damages under the belief that they were unaware their dog had the potential for aggression, but Illinois law does not include a one-bite clause. Illinois law falls on the side of dog bite victims, who are able to sue for damages if they are bitten under certain circumstances, even if the dog has never bitten anyone before.
Don't Poke the Pooch – Illinois Dog Bite Laws Protect Dogs Too
In Illinois, the law is also designed to protect dogs and dog owners from litigation if the person who was bitten by the dog provoked the incident.
A child may torment a dog until the dog bites, or an adolescent may cruelly tease or torment a dog, earning a bite.
Although the case in which the child was bitten may go one way or the other depending on the child's age, the owners of a dog that is harassed and bites in what was essentially self-defense, the owner won't be held liable.
Trespassers are also not protected under Illinois law. Contact a dog bite lawyer in illinois to learn more.
How Long Is The Illinois Dog Bite Statute of Limitations?
Generally, the statute of limitations in Illinois for dog bites is 2 years from the day of the injury. Check with an attorney to make sure you know when the statute of limitations is for your dog bite injury.
Dog Bite Attorney Near Me
By searching "dog bite attorney near me", you can find a dog bite attorney that is close to your location or place of residence. You can also search "dog bite lawyer near me", to find an accomplished lawyer or attorney.
What Are Common Dog Bite Injury Compensation Amounts?
The amount of compensation you'll receive for your dog bite case may depend on many different factors. These include the type of injury, severity of the injury, permanency of injury, medical bills, to name a few. Get in touch with an experienced dog bite attorney in Illinois to find out if you have a case and how much your dog bite case might be worth.
Do I Need an Illinois Dog Bite Attorney?
If you have been bitten by a dog, it's important to consult an attorney who is experienced in Illinois dog bite litigation to determine whether or not your injuries and the incident are worthy of legally pursuing.
If you were on a person's property lawfully and were not provoking the dog at the time of the bite, it's likely you have a case.
In preparation:
Collect your medical records and any associated bills.

Take photographs of your injuries.

Collect statements from any witnesses as soon following the bite as possible, and take down their information in case your attorney needs it later.

Take down the insurance information from the dog's owner.

Make sure the dog is up-to-date on rabies shots. If not, the dog will have to be quarantined at a veterinarian's or the local animal shelter for a period of 10 days. Dogs with up-to-date immunizations for rabies can be quarantined at home.
Dog-on-dog bites are more common than dog bites to humans, but can also be cause for litigation due to the resulting vet bills.
https://schwanerinjury.com/wp-content/uploads/2017/09/Illinois-Dog-Bite-Attorney-Injury.jpg
4180
6271
admin
https://schwanerinjury.com/wp-content/uploads/2016/04/Logo-837x321.png
admin
2017-09-07 21:19:19
2017-09-07 21:19:19
Illinois Dog Bite Attorney Injury Guide