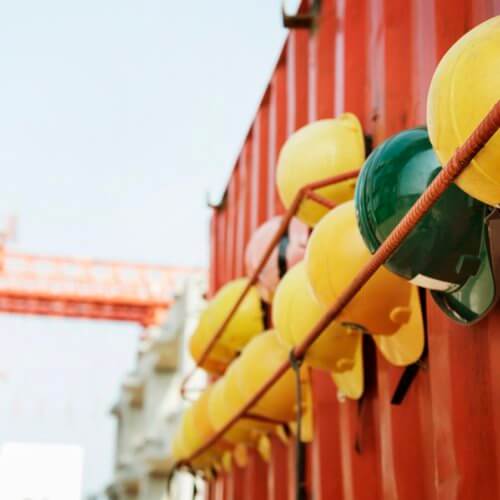 Construction site are definitely a risky place to work. Sometimes, regardless of how many safety precautions a company takes, accidents happen. Most accidents that occur on a construction site are a result of negligence. If your family member was a victim of a construction site accident, you might be entitled to compensation. Wrongful death lawsuits allow the family members of construction site deaths to seek compensation for the loss of the loved one. Before you contact a wrongful death lawsuit attorney in Chicago, read up on these important facts.
What Causes Construction Site Wrongful Deaths?
Construction site wrongful deaths are often a result of negligence. They are generally related to failure to comply with Occupational Safety and Health Administration, also called OSHA, rules and regulations. The most common causes of construction site wrongful deaths include:
Falls
Being struck by an object
Electrocution
Crushing or being caught in between something
While OSHA sets workplace regulations, these standards are sometimes overlooked. Some of the regulations set in place to protect workers include:
Fall protection
Hazard communication systems
Safe ladders
Respiratory protections
Scaffolding hazard communication
When employers ignore these requirements, fail to continually check their compliance, or fail to fix issues, this often leads to wrongful death of employees.
According to OSHA, nearly 6.5 million people work at 252,000 construction sites across the nation on any given day. For all industries of work, construction injuries are high. The hazards of working on a construction site include falls from heights, trench collapses, scaffold collapses, electric shock, arc flash, arc blast, failure to use proper protective equipment, and repetitive motion injuries.
What Is a Wrongful Death Lawsuit?
If an employee dies because of a construction site accident, the surviving family may be entitled to compensation for wrongful death. Even if there is no negligence involved, the family may be entitled to death benefits. While nothing will bring your family member back, and the loss of a breadwinner can be devastating, compensation can help the burden of this loss. If your loved one does die because of unsafe conditions or negligence, your loved one's employer may be held legally responsible.
Those legally responsible if your loved one dies include:
Their employer
The manufacturer of any faulty equipment
A subcontractor working on the same site that is deemed responsible for the accident
Property owners
Who Can Recover Wrongful Death Compensation in Illinois?
Wrongful death cases are unexpected and leave behind devastation. When death is a result of negligence or an issue with workplace safety, family and friends of the deceased can experience a multitude of emotions. While it may be difficult to navigate the emotions, it can be even more difficult to navigate the financial impact of the loss of a loved one. Although there may be a variety of different people who want justice served in the form of punitive damages and financial recovery, the law of the state of Illinois limits who can collect compensation from a wrongful death lawsuit.
In most cases, the only eligible parties entitled to compensation are family members. The most common beneficiary of wrongful death lawsuits are spouses of the deceased. The emotional and financial burden often impacts a deceased spouse the most. In addition to spouses, the following people can claim wrongful death compensation in Chicago in the following ways:
Parents– There is no cutoff age for the parents of a child who is victim of a wrongful death. In cases of a minor or infant child, these cases are generally clear cut. In some cases, parents may be able to collect benefits for adult children. The benefits awarded to parents generally include sums of lost earning potential, grief compensation, and legal compensation.
Children- Children are the final category of legal allowance for wrongful death compensation. Medical bills, funeral bills, lost income, lost benefits, and pain and suffering are all taken into account when a child is awarded benefits. Depending on the age of the child, compensation may be held by a guardian until the plaintiff is old enough to reasonably claim it. Even adult children may be able to collect wrongful death compensation.
In addition to spelling out who can claim benefits, it's important to note who cannot claim benefits. In Chicago, partners who are unmarried cannot recover wrongful death compensation. Even if you have been in a monogamous relationship for decades, and live together, unless you are married, you cannot collect these benefits. If you are the spouse, parent, or child of a victim of a construction site wrongful death, it's important you talk to a wrongful death lawyer in Illinois.
How Can a Wrongful Death Lawsuit Benefit Me?
Dealing with a wrongful death is already a terrible time for families. Trying to navigate a lawsuit during a time like that can be even more difficult. Not only have you lost a loved one, it can be stressful to deal with insurance adjusters, employers, third parties, and the court system as you prove you're entitled to compensation. Even if it is evident that a construction site wrongful death occurred, you may be denied compensation.
In Chicago, wrongful death attorneys have helped secure millions of dollars in settlements for families of victims killed at work. In order to be awarded wrongful death compensation, it is the burden of the party initiating the case to establish negligence or the right to benefits. A Chicago wrongful death attorney can help establish your case and make sure you receive the proper amount of compensation you are entitled to.
Wrongful death attorneys are experts in accident reconstruction, work place safety, and the medical aspect of liability. Our Chicago based wrongful death attorneys can help you find justice while you grieve the loss of your loved one. We will help you navigate your legal rights and obtain the best outcome for your wrongful death lawsuit. Our goal is to get you the compensation you deserve while you focus on grieving, recovery, and getting your life back in order after the major impact of a death like this.
"
David Delivered More than Expected for Me in Every Way
"
5 stars
" Working with David was a pleasure. From the first time I spoke to himI felt at ease with him as he seemed more concerned with my well-being before all. He was always keeping me updated on everything every step through the process and was always available for me if I had a question. David delivered more than expected for me in every way and I would recommend him to anyone. A real class act with your best interest at heart!
"
Frank T.
https://schwanerinjury.com/wp-content/uploads/2018/10/How-to-File-a-Construction-Site-Wrongful-Death-Lawsuit.jpg
901
1350
Julie Dunn
https://schwanerinjury.com/wp-content/uploads/2016/04/Logo-837x321.png
Julie Dunn
2018-10-29 08:00:37
2018-10-29 23:22:03
How to File a Construction Site Wrongful Death Lawsuit