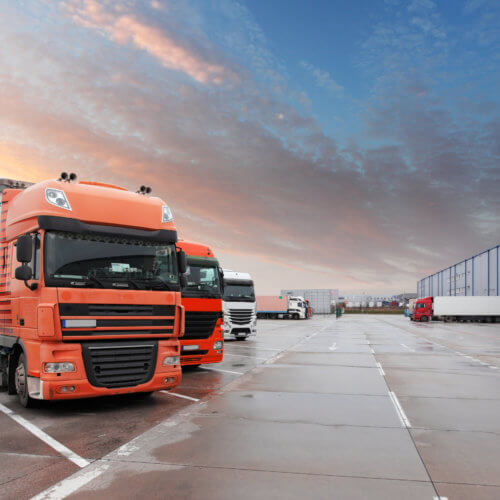 The food industry's support of a new trucking bill might make daily driving more dangerous. Despite inexperience being known as one of the most common causes of truck-related crashes, leaders in the food industry this week – which relies heavily on truckers – called on congressional leaders to pass legislation allowing younger drivers to get behind the wheel in an effort to address a truck driver shortfall.
The House Committee on Transportation and Infrastructure received a letter from 42 trade associations ranging from food retailers to food manufacturers and suppliers to push through the ironically-named DRIVE-Safe Act, which was introduced in March. The bill would allow drivers younger than 21 to drive interstate routes.
Current laws restrict interstate driving to those over 21. Drivers who are between 18 and 21 are only able to legally operate a commercial vehicle within state lines.
If passed, the legislation could be risky.
According to a 2007 study from the Federal Motor Carrier Safety Administration, one of the top reasons for big rig accidents is poor decision making on the part of the driver, which is common when drivers don't have much experience behind the wheel.
The FMCSA study found that decisions including tailgating, driving too fast for conditions of failing to properly judge the speed of oncoming or passing vehicles accounted for 38 percent of the accidents caused by driver error.
The three extra years of experience would likely make interstates safer for drivers of non-commercial vehicles, who are most at risk in the event of an accident with a semi.
The restaurant bill is the second time in three years that legislation has been brought forth to lower the age for interstate drivers. In 2015, the Commercial Driver Act was introduced to allow drivers under 21 to operate commercial vehicles across state lines. Despite having the support of the American Trucking Association, which said states would be able to ensure that younger drivers learn safe driving practices, the act didn't pass.
The reasoning behind the support of that bill, according to ATA President and GEO Bill Graves, was that an 18-year-old driver would be able to legally travel hundreds of miles from one end of a state to another but would not be able to drive a mile or two if the route involved crossing into another state.
The current legislation has the support of trade groups who say the high demand for fresh and prepared food is harder to meet with the current driver shortage, which trade groups including the National Grocers Association and the Food Marketing Institute estimate at 50,000 now, a number that is expected to reach at least 174,000 by 2026.
The driver shortfall is leading to higher prices for consumers, the groups said.
The DRIVE-Safe Act would include safety features including 400 hours of time on duty with an experienced driver, including 240 hours behind the wheel, as well as the latest in commercial vehicle safety features, including automatic or automatic-manual transmissions, cameras and speed limiters that would prohibit speeds of more than 65 miles per hour.
Still, those features may not be enough to make up for the lack of experience that could put other drivers at risk on the road.
According to statistics, as Congress loosens regulations on the trucking industry, accidents are steadily increasing.
In 2009, truck-related deaths were at an all-time low, according to a story appearing in the Huffington Post, but by 2013, with fewer safety regulations tracking semis on the road, trucking deaths had risen by almost 18 percent.
Younger drivers driving longer routes are likely to exacerbate what has become a growing problem.
"
I was extremely impressed with the Schwaner Injury Law Team
"
5 stars
"After I was injured at worked with a severe injury, I needed legal representation. I did my homework and scoured the internet for a lawyer that specialized in workman compensation. After reading several reviews from law journals as well as clients, I decided to make an appointment with David Schwaner. Davis is a great lawyer and secured me the settlement that I deserved but more importantly David is a tremendous human being. David and I were more concerned about me receiving the proper medical and rehabilitation treatment that my injury required, honestly compensation was the last thing on my mind.

David and his staff are individuals that are detailed orientated and know workman compensation law from A-Z. I normally do not write reviews but I was extremely impressed with the Schwaner Injury Law team and will recommend them to family, friends or anyone asking me if I know of a great workman's compensation lawyer. Thank you, David!"
Anthony Williamson
https://schwanerinjury.com/wp-content/uploads/2018/06/New-Trucking-Law-Dangerous-Roads.jpg
1839
2808
admin
https://schwanerinjury.com/wp-content/uploads/2016/04/Logo-837x321.png
admin
2018-06-23 14:35:30
2018-06-23 14:35:30
New Trucking Bill Could Make Roads More Dangerous