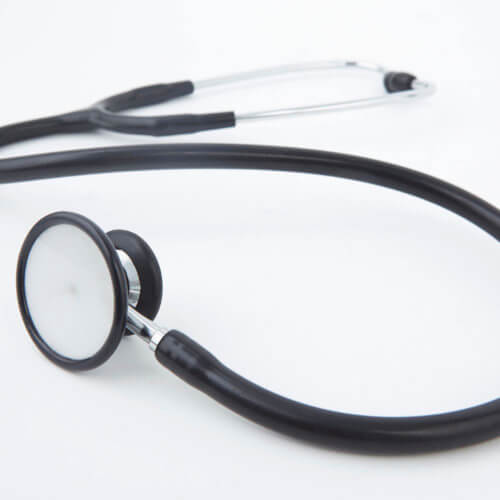 What do you do when doctors fail to properly treat or misdiagnose Postpartum Cardiomyopathy? Postpartum cardiomyopathy is a rare, potentially life-threatening condition that can occur at any time from the last month of pregnancy up until five months after birth.
If someone you love has had complications with Postpartum Cardiomyopathy, you might want to contact an attorney. A competent lawyer will review medical records to see if you have a personal injury case against the hospital or practitioner that may have committed malpractice.
When treated early, the condition can be temporary, but if left untreated or misdiagnosed, it has the potential to be deadly.
Also known as pregnancy-associated heart failure or peripartum cardiomyopathy, the condition is not necessarily associated with a history of heart disease, although those with a history of a heart condition are at a higher risk.
While less than .1 percent of pregnancy women will experience postpartum cardiomyopathy according to Dr. George Mathew, a cardiologist at of Mangalore University in India, the risk factor is higher in a second pregnancy if the condition occurred during the first pregnancy, and pregnant women should be closely monitored. 1
Who is at Risk for Postpartum Cardiomyopathy?
Based on studies, women who are at a higher risk of postpartum cardiomyopathy are older moms, women who have had multiple pregnancies and women who are of African or African-American descent.
Obesity, smoking, alcoholism, poor nourishment and multiple pregnancies are also risk factors.
Other known risk factors are left-sided ventricular problems, a history of inflammation of the heart muscle, and women who are at a high risk of developing thrombosis, better known as blood clots.
According to the American Heart Association, PPMC is rare in the U.S., Canada and Europe, and just 1,000 to 1,3000 women a year in the United States develop he condition.
In other countries, diet, lifestyle and genetics may play a role in a higher rate PPCM cases. 2
Symptoms of Postpartum Cardiomyopathy
Because the potential problems associated with postpartum cardiomyopathy are so serious, physicians should watch for symptoms during the late stages of pregnancy and in the months following delivery.
Pregnant postpartum women who are diagnosed with postpartum cardiomyopathy typically have the following symptoms:
Frequent urination
Mild fatigue
Poor appetite
A nagging cough, especially so at night
Shortness of breath in the middle of the night
Difficulty breathing or wheezing
Edema or swelling of the ankle or foot
Excessive weight gain, especially so in the last month of pregnancy
Abdominal pain that is not symptomatic of Braxton Hicks contractions
Coughing up blood
High blood pressure
Crackling in the lungs, suggesting fluid in the air sacs of the lungs
Heart palpitations or skipping heartbeats
Abnormal levels of fluid in the abdominal cavity
An enlarged liver
Chest pain
What Happens with Postpartum Cardiomyopathy?
When pregnant women develop postpartum cardiomyopathy (PPCM), the chambers of the heart enlarge and the heart muscle weakens. That means blood flow is reduced, and there is not enough blood circulating to meet the body's demand for oxygen.
Doctors may have difficulty diagnosing cases of PPCM because symptoms of heart failure are similar to symptoms that commonly occur during the third trimester of pregnancy, including swelling of the feet and ankles and shortness of breath.
When pregnant women are diagnosed early with postpartum cardiomyopathy and are given the proper care – a diet and exercise plan, reduced sodium intake, fluid restriction, daily aspirin, nitrate and beta blocker medications to protect the heart and relieve chest pain, compression stockings to reduce edema, ACE inhibitors to reduce blood pressure and dilate blood vessels to help increase blood flow – the chances of recovery are high.
Left untreated, however, and the consequences can be life-altering, and in some cases, open-heart surgery may be required.
Virginia Case Illustrates Seriousness of Condition
In 2005, a 25-year-old Newport News, Virginia, mother gave birth to her first child.
A few months later, she went to the emergency room complaining of chest pains, and an X-ray revealed an enlarged heart. She was diagnosed with bronchitis and sent home with a nebulizer. A few weeks later, after a return to the emergency room, she was again shown to have an enlarged heart, but was diagnosed with a viral illness.
A week later, a trip to an emergency room at another hospital resulted in similar failures, despite swelling of the feet and ankles, chest pain, fatigue and the same enlarged heart, revealed through yet another set of X-rays. This time, she was diagnosed with hepatitis based on liver enzymes.
Five days later, after her fourth trip to an emergency room, this one in Baltimore, Maryland, the new mom was diagnosed with PPMC as well as congestive heart failure. Efforts to treat her failed, and she required a heart transplant, and will likely require a second heart transplant at a later date. She will be required to take anti-rejection drugs to prevent her immune system from attacking her new organ for the rest of her life.
After just three hours of deliberation, a jury returned with a verdict of $4 million.
Have You or a Loved One Suffered a PPCM Misdiagnosis?
If you or a loved one suffered postpartum cardiomyopathy and were misdiagnosed, requiring serious treatment or complications resulting in death, contacting an experienced medical malpractice attorney can help guide you through the complicated process of being compensated for your injuries or the pain of wrongful death.
Our Chicago based law firm have courtroom experience as well as the skills need to negotiate with insurance companies, and we will work tenaciously to ensure that you get you the settlement you deserve.
We approach each case with compassion and diligence, and you won't pay a fee until we win your case in court or settle before a lawsuit, in pre-trial, or in a mediation.
"
I'd recommend Schwaner Injury Law above all.
"
5 stars
"I couldn't have asked for a better injury lawyer. David Schwaner was wonderful to work with. He's straightforward and gets the job done, all the while being most compassionate. I wish I could choose 6s. I'd recommend Schwaner Injury Law above all."
Betsy M.
https://schwanerinjury.com/wp-content/uploads/2018/07/Postpartum-Cardiomyopathy-Misdiagnosis-Malpractice.jpg
1824
2736
admin
https://schwanerinjury.com/wp-content/uploads/2016/04/Logo-837x321.png
admin
2018-07-26 19:40:22
2018-07-21 19:51:42
Postpartum Cardiomyopathy Misdiagnosis and Failure to Treat Malpractice