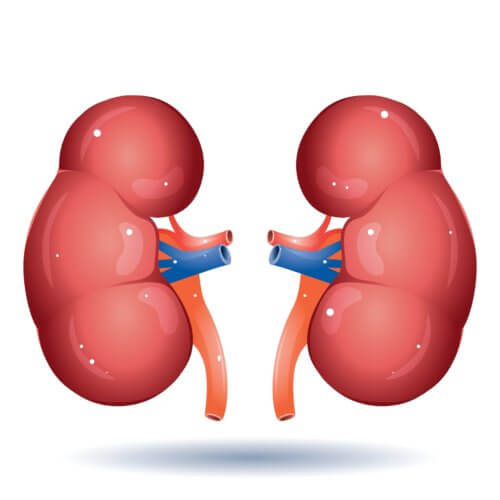 Currently in the United States, there are 100,000 people on a waiting list for a new kidney. Still, doctors perform approximately just 14,000 kidney transplant surgeries a year, leaving many people anxiously waiting for a donor organ.
And while most kidney transplants are successful – according to experts at Chicago's Rush University Medical Center, 97 percent are successful after a month, 93 percent after a year and 83 percent after three years – in the minority of cases, they are not. Sometimes, these unsuccessful cases were the result of organ donor malpractice.
For 17 percent of those who undergo kidney transplants, three years following a transplant, their new kidney has failed. An estimated 20 percent of kidney transplants each year are second transplants.
Why do Kidney Transplants Fail?
While there are a variety of reasons why kidney transplants fail, in some cases, doctor error results in the loss of the organ, a particularly devastating scenario for someone who has likely suffered through years of hemodialysis while waiting for not only an organ donor, but also a successful match. 1
Common reasons for kidney transplant failure:
Blood clots. The most common reason for the failure of a kidney transplant is a blot clot at the surgical site. Clots form in the blood vessels leading to the kidney, cutting off the flow of blood to the kidney, irreversibly damaging the new organ. While a second surgery can remove the clot, in many cases, the damaged organ will require removal because clots are often discovered too late.
Excess fluid. In response to surgery, fluid can collect around the kidney, causing pressure on the new organ that can damage the kidney beyond repair if not treated. Doctors should monitor kidney transplant patients to prevent this negative outcome.
Infections are common hospital problems, and according to Johns Hopkins, the most common infections following surgery are bacteria-related, and include staphylococcus, streptococcus and pseudomonas, which are usually caused by a contaminated caregiver or surgical instrument, although these stubborn infections can also be caused by germs in the air or already present on the body. If not treated promptly, however, the organ can fail. 2
Medication side effects. Some prescription drugs can cause harm to new kidneys. Medical professionals should carefully monitor any medications a patient is taking after receiving an organ donation to ensure that there is less of a risk of harmful side effects.
Problems with the donor kidney. In some cases, a donor kidney fails to function as it should. While organs are screened prior to a transplant, one or two out of every 100 people (that's more than 500 people in the United States each year) will contract an infection disease from the donor kidney, according to statistics from the Centers for Disease Control and Prevention. West Nile, rabies and hepatitis B and hepatitis C viruses are some the diseases that have been reported in donor kidneys.
Non-compliance. In some cases, patients fail to regularly take their anti-rejection medications, which causes the body's immune system to recognize the new kidney as a foreign object and attack it.
Acute rejection. In some cases, an organ is rejected immediately following transplant surgery.
Chronic rejection. The most common reason why kidney transplants fail, chronic rejection occurs when the body's immune system slowly attacks the new organ, despite anti-rejection medications.
In some cases, the disease that required the kidney transplant resurfaces, damaging the transplanted kidney, as well.
What Happens When a Health Care Professional Is at Fault?
There have been countless cases nationwide in which medical error played a major role in the failure of a kidney transplant.
In one case, a kidney was accidentally transplanted into the wrong patient, in another, two kidney transplant recipients were given kidneys infected with a parasite that caused encephalitis, or inflammation of the brain, which led to the death of one patient and permanent blindness for the other.
Transplant errors are the worst forms of medical malpractice, because any error that occurs during the procedure will have negative consequences for the patient and can be either life-threatening or potentially deadly.
One of the most devastating kidney transplant complications occurs when a patient spends years on a waiting list, suffering through grueling bouts of dialysis as they wait, only to receive an infected or damaged organ.
These medical errors can result in grave outcomes. If you or a loved one suffered from a donor malpractice mistake, contact us today to how we can help you recover for pain and suffering, medical bills, and more.
Here are potential medical errors associated with donor rejection that can lead to a lawsuit:
Transplanting the wrong kidney
Damaging other organs during the transplant process
Failing to provide proper post-operative care, which can lead to the failure of a health organ
Failing to properly access medications to ensure that none of the prescription drugs a transplant patient might be taking could cause damage to the transplanted organ.
Long-Term Consequences of Kidney Injuries
While wrongful death is the most serious complication associated with kidney transplant errors, patients who do not die from medical mistakes are still likely to face serious health challenges.
If a patient rejects a transplanted kidney because of medical error, they will again be subjected to dialysis, because the non-working kidneys will be unable to filter waste from the body, causing serious health risks.
According to experts, kidney problems increase the risk of death by as much as 33 percent, making proper transplant procedures critical for patients, who have already have compromised health.
If you or a loved one experienced the rejection of a donor organ due to doctor error, leading to kidney disease, a return to dialysis or death, please call our offices to discuss your options with an experienced injury attorney.
Our personal injury firm is located in Chicago, IL, and is ready to help you get the maximum recovery for your loved ones donor rejection. If you plan on suing or filing a lawsuit be sure to get in touch with our team for a free consultation.
We have experience negotiating with insurance companies and are tenacious in the courtroom, working to ensure that you receive the best possible settlement to cover the costs associated with your care or to compensate you for the loss of your loved one.
Your consultation is free, and you won't be charged unless we win your case in court.
"
He is one of the best out here!!
"
5 stars
"I was recommended to Schwaner by another yelper. I Visited this office recently, located in the garner building. They are time efficient people here, things are organized and done when they give you their word to be. After my meeting I must say that the staff is very helpful and David is extremely supportive of his clients. He was ready to answer all questions and commit to necessary steps to help solve the situation immediately. He is one of the best out here!!"
Helen W.
https://schwanerinjury.com/wp-content/uploads/2018/07/Organ-Donor-Rejection-malpractice.jpg
1860
1860
admin
https://schwanerinjury.com/wp-content/uploads/2016/04/Logo-837x321.png
admin
2018-07-28 20:16:22
2018-07-21 20:20:05
Organ Donor Rejection Caused by Doctors Results in Renal Disease, Hemodialysis, or Death