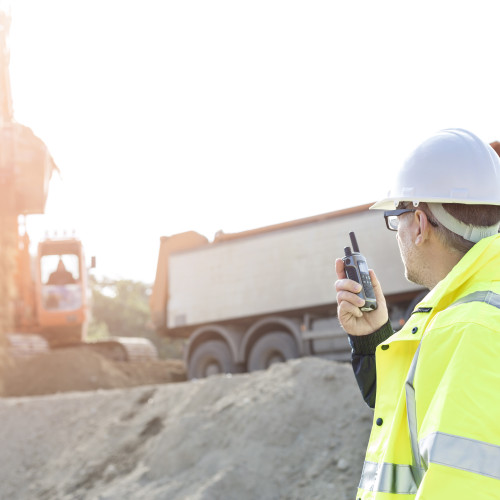 Over his career, Mr. Schwaner has recovered millions for workers injured on construction sites.  On occasion, the worker has a workers' compensation claim with their employer as well as a negligence claim against one or more other entities on the construction project where they were injured. In these instances, when there is both a workers compensation case and a separate cause of action against another company, Schwaner Injury Law reduces its fees when handling both.
Example:

A Plumber, John Doe, works for Plumbing Company. He is injured when the Safety Manager of the General Contracting Company tosses a piece of rebar into the trash bin and misses and hits John Doe Plumber in the head injuring him.
John Doe has two claims, a Workers Compensation claim and a separate negligence claim against the General Contracting Company for the actions of its safety manager.
Claim 1
Workers Compensation Claim against Employer
Workers Compensation Fees (20%)
For example, if $10,000.00 is recovered in a workers compensation settlement, the fees are 20% or $2,000.00.
Claim 2
Negligence Claim against another Company on the Project (non-employer)
Negligence Fees (1/3 of total recovery)
For example, If the recovery was $30,000.00, the attorney fees are 1/3 or $10,000.00.
Under Illinois Law, when a recovery is made from the wrongdoer (General Contracting Company) the workers' compensation needs to be repaid. The law says that approximately 75% of what was paid by the workers' compensation insurance company on your behalf needs to be reimbursed from the Claim 2 settlement.
Thus, $7,500 (75% of $10,000) needs to be reimbursed to the workers' compensation insurance company.  So, $7,500 will be deducted from the claim 2 settlement of $30,000, leaving $22,500.
However, Schwaner Injury Law will only take attorney fees on the $22,500, not the full $30,000.
This is how Schwaner Injury Law puts YOU the client first in everything we do.
If you have a workers compensation and a negligence claim, check with your attorney to make sure they are putting your needs first. We never "double dip" with our clients, always striving to do our best and put the maximum settlement amount in YOUR pocket.
https://schwanerinjury.com/wp-content/uploads/2017/10/1933097.jpg
3840
5760
admin
https://schwanerinjury.com/wp-content/uploads/2016/04/Logo-837x321.png
admin
2017-07-18 15:40:24
2017-10-18 16:36:18
Why Choose Schwaner Injury for Your Construction Site Injuries?